Now Android ICS users can stream videos from Dropbox
Dropbox for Android has been updated with a cool feature which lets users to stream Video files which are stored in their Dropbox account straight onto their Android devices.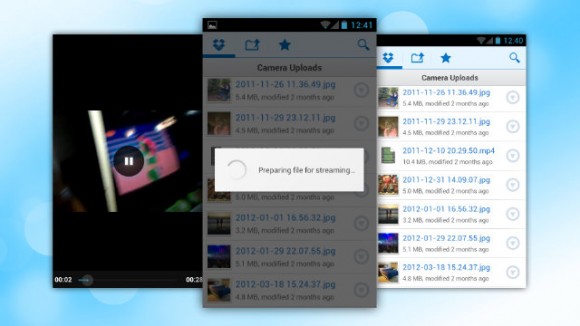 This video streaming update is currently only available for users who are running Android 4.0 Ice Cream Sandwich and higher on their smartphones which is a setback but then the feature runs smoothly.
To stream any video that is in your Dropbox account, the process is too simple. All the user has to do is locate the file he wishes to play and tap on it. A streaming client would then open up without any hassles and the video can be streamed over your Wi-Fi or mobile data connection.

No other new features seem to be included in the update expect a few bug fixes. So if you have an Android 4.0 ICS running smartphone and use Dropbox as your cloud storage client now upload and play videos seamlessly onto your device from the account.