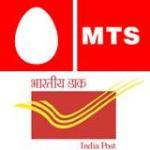 Now it will be even easier for the people of Chennai to buy recharge vouchers for their MTS mobile phone. Sistema Shyam TeleServices Ltd., the company that owns the MTS brand, has tied-up with India Post to make available recharge vouchers across all post offices in Chennai. Initially, these vouchers will be available at 50 post offices, and the scheme will later be expanded to cover all post offices in the city.

Says Mr. Srinirao Saripalli, Chief Operating Officer, Tamil Nadu & Kerala, Sistema Shyam TeleServices Ltd., "India Post has a very vast and widespread network of post-offices that are located at prominent places. Several of them are landmarks in themselves.This initiative to partner with India Post  will not only provide our customers easily identifiable points-of-sale where they can buy MTS vouchers, but will also provide us extensive brand visibility. All our current top-ups and RCVs will be available in e-recharge form at 50 post offices in Chennai beginning October 15."

Mr. M.S.Ramanujan, Post Master General, Chennai City Region, said, "India Post has been dedicated to enabling better communications among people. On our National Postal Week, we are happy to provide another great way of enhancing communications for the people of Chennai, by offering MTS recharge vouchers."

MTS is also undertaking an SMS and internal campaign to educate people about this new offering. Details of the recharges at post-offices are also available at MTS customer care numbers 155 and 91 50 155 155.