Now create PDF files on your Android Tablet and Smart Phone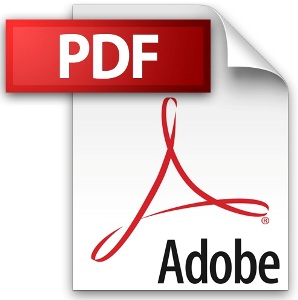 Adobe has just released CreatePDF for Android which enables you to create a PDF on the go. The PDF creation is similar to Adobe Acrobat and this app allows you to create a PDF on any Android 2.1 and above devices, including Honeycomb. It uses Adobe's online service for file creation, so the file creation process doesn't actually occur on the device and Adobe says that privacy will be maintained as the service does not keep a copy of the original file or the PDF.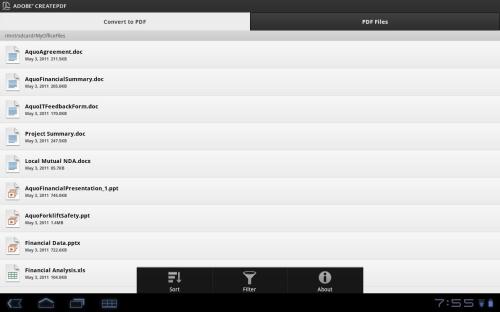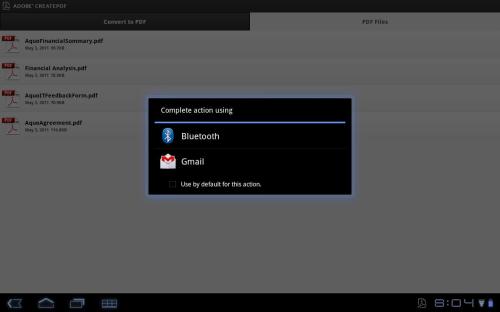 Other features include PDF sharing and management, which will enable you to send your PDF through email or Bluetooth. A variety of document types are supported as well including Word, Excel, Powerpoint, Photoshop, Images, and many more.