Now run Windows (Virtually) on your iPad
How about running Windows 7 on your Apple iPad? Don't worry, there aren't any tedious procedures, just a simple app. The OnLive Desktop app brings in a virtual Windows like workspace that runs on the iPad giving you a PC like environment.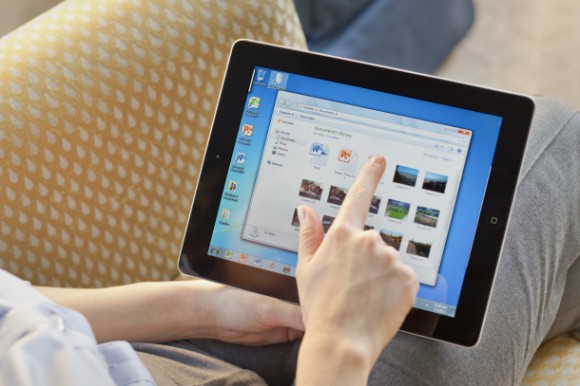 It is available for free and requires an OnLive account to use Windows on the cloud-based service. The app also provides free 2GB of cloud storage so you can save your documents and stuff, however it doesn't remember settings between sessions.

Instantly view, edit and create documents using actual Microsoft Office Word, Excel and PowerPoint

Easily transfer files between OnLive Desktop and other devices

Experience high-performance, instant-response PC applications

Interact with lag-free animation and video