We all have been in a situation when our loved ones need blood urgently and it was not available on a short notice in the blood bank all over. In this scenario we rush about finding out if we could get a donor at any cost. All the tension and rush may soon end, thanks to Tata DoCoMo's Bloodline Club.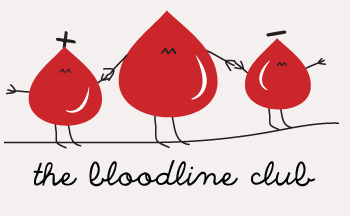 With increase penetration of social media in our lives, Tata DoCoMo has introduced the Bloodline Club where registered users can find a blood donor in few minutes, contact them and get the much needed live saving help.
Wondering what the Bloodline Club is? Well the Bloodline Club is an online social drive supported by the people, for the people, to help registered members find blood donors according to their specific locality. What is the best thing about it is the mode of communication with the donor. Now whenever a registered member is in need of blood, the system will specifically search for donors near his/her location and informs them either using a Facebook update, a tweet, a text message or a combination of all three.
Wondering how to register? Well all you need to do is visit http://bloodlineclub.com, register with your Facebook or Twitter account, enter all your contact details and also select how you would love to be contacted, via Facebook, Twitter or Text.

Now after you register, whenever you are in need of urgent blood, all you have to do is either contact Tata DoCoMo on Facebook, tweet to them on Twitter or send an SMS. On the basis of your location/pin code, Tata DoCoMo will automatically forward your request to all registered blood donors near you and also go on to inform you about with details of any Bloodline Club member near your location.

The best part of this initiative is that people in need of urgent blood will be able to get genuine help within a short period of time and that too FREE of cost. Yes, there is no fee that you'll have to pay for using Bloodline Club. Also this doesn't have any geographical restrictions, so people from all over the world can register here and help each other.

Great isn't it? So go ahead, register at Bloodline Club now and save a life.