So this is a bit surprising but if Digitimes' sources are to be believed, then Apple's major rival Samsung may just have beaten LG Display in supplying the 9.7 inch flat panels for the Apple's iPads in January.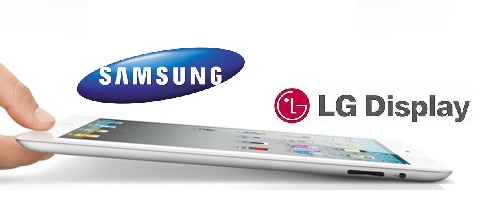 According to the source, Samsung has out beaten LG by supplying a total of about 2.45 million display units which stood at just 1.65 million back in December. So now this is indeed a considerable increase in the production and shipping from Samsung.

On the other hand LG had managed to ship 2.1 million display units in December but then it decreased to just 1.7 million in February. Apple also sources the display units from Chimei Innolux (CMI) which also saw a decrease in the supply from 500,000 to just 350,000 units in January. This makes Samsung have a better share in the iPad display market thus making Apple more dependent on the Korean giant.

Back in 2011, the total number of 9.7 inch iPad display panels stood at 48 million units. But this is going to increase drastically thanks to the launch of the upcoming next generation of iPad (probably iPad3). The display panels for iPad 2 are expected to be around 25 million in 2012 where as the shipping of new iPad's panels may cross the 40 million units mark.
For now we await for an official announcement from Apple on the next generation of Apple iPad. For a round up on all the rumours doing the rounds on the next iPad, read more here.