Now watch full movies from BIGFlix for Rs. 30 on your Reliance mobile
Reliance Communication and BIGFlix have today announced a collaboration which would allow Reliance mobile users to enjoy Video-On-Demand service straight on to their Reliance mobile.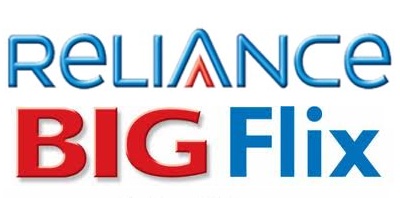 Reliance has joined hands with BIGFlix which is a part of Reliance Group's digital entertainment business to provide premium full length movies to all Reliance 3G users.

With this partnership, now Reliance Mobile users can select any movie of their choice form the vast catalogue of full-length movies available over BIGFlix and watch it onto their mobile or tablet at just Rs. 30/ movie. The best thing about this service is that Reliance users would not be changed for any data usage that is needed to buffer the movie, even on the Reliance 3G networks, thus making the movie watching experience affordable.

All the users will be charged is Rs. 30/ movie flat. This is indeed a nice initiative by the company as it would help it to grab more users for BIGFlix and the affordability is the key point there.

Kunal Ramtekke, Senior Vice President and Head – Value Added Services (VAS), Reliance Communications Limited said,
We are thrilled to offer the first of its kind full length movie streaming service to our customers powered by BIGFLIX fulfilling the needs and desires of all the movie buffs on our superior Reliance 3G network with incredible affordability. Every movie lover will surely love to avail this service as we are now the home for full length mobile movies and experience seamless video on demand streaming through our superior 3G network. This unique service requires an exceptional 3G QOS for supporting an uninterrupted movie experience and we have been rated as one of the best telecom operators in QOS by TRAI.
To avail this offer all that the Reliance subscribers have to do is log on to http://vod.rcom.co.in using their Reliance Mobile. On this link, the subscribers can access an extensive movie catalogue powered by BIGFLIX. Reliance subscribers can now choose a movie of their liking and enjoy a seamless and crystal clear movie viewing experience on their Reliance Mobile.

This service is available for all Reliance mobile users all over India but for best viewing experience it is better to watch it on Reliance's 3G service.