NVidia is known to throw open new amazing products at the annual CES Expo, however this year the company has taken everyone aback with the announcement of the 192 core Tegra K1 chip.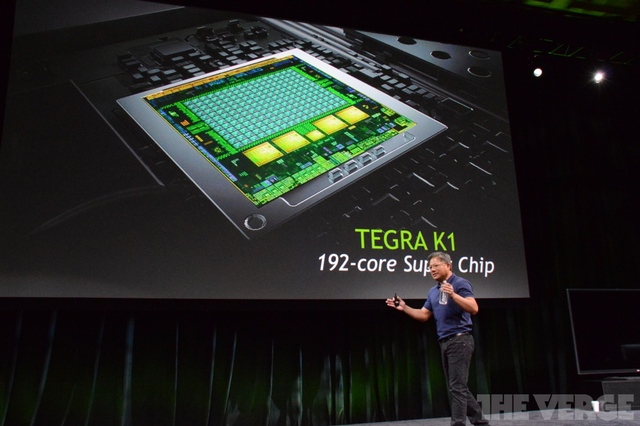 NVidia has officially launched the next gen Tegra K1 processor which consists of 192 cores. The processor, which was demonstrated with an Android smartphone, would be compatible with even 4K TV, consoles and cars. This could easily be integrated in the Android system that Google plans on introducing in the cars. The chip also has the Kepler GPU, which supports the latest OpenGL 4.4 and Direct X 11.1.
The NVidia Tegra K1 chip would be available in 32 bit and 64 bit versions, which would be pin-to-pin compatible versions. The 32 bit version would offer a quad core ARM Cortex A15 CPU which can be clocked up to 2.3 GHz. Similarly the 64 bit version would have a dual Super Core CPU which can be clocked up to 2.5 GHz, codenamed Denver, is capable of high single-thread and multi-thread performance.