So after a round up of all the things we know about the Camera of Microsoft Surface, we would now turn our attention to the Chipsets that the 10.6 inch tablet would arrive and run on.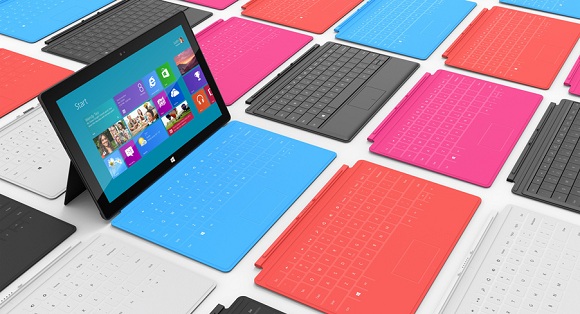 We know that Surface would arrive in two flavours of OS, wiz Windows 8 and Windows RT. The only difference between the two is the chipset that the device runs on. While Windows 8 OS tablet would run on the Intel based chip, Surface running Windows RT would arrive on NVIDIA's ARM based chipset.

While making the announcement of the tablet MS did leave out major details like how powerful the camera was and what chipset powers the Windows RT based Surface, NVIDIA has now come out and acknowledge the confusion amongst all of us and said that the Windows RT running Surface would run on a Tegra processor.

Now here again NVIDIA did not specify which Tegra processor is located underneath the Surface but we expect it to be the powerful Tegra 3 processor based on KAI platform or even the Tegra 3+ which is said to be coming soon. But then, there is no official word on the exact chip so we would have to wait a little more.

On the other hand, the Surface with Windows 8 OS would run on Intel's Ivy Bridge 22nm processor which is powerful and capable in handling all the load that users may put it through.