Even though 2015 seems quite far away, NVIDIA is hopeful of setting a trend of super-fast chips. So much so, that the company feels that its chips in 2015 would be hundred times faster than the current chips.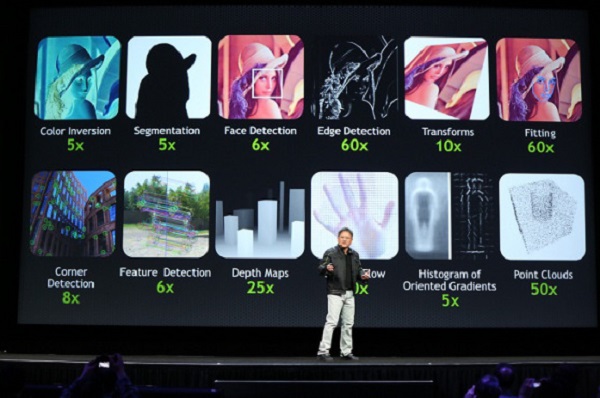 NVIDIA claims that it vision for 2015 is to manufacture chips which will be 100x faster. Sadly, we're not comparing the 2015 chip to the latest Tegra 4 or the previous Tegra 3 but the old Tegra 2. What a comparison.
As usual NVIDIA is never able to stick to its release schedule and ends up delaying. The Tegra 3 and Tegra 4 were expected in 2011 and 2012 respectively, but we all know that never happened. The Tegra 5 is now expected next year and Parker, which would be 100x times faster than Tegra 2, would be released in 2015.
Not only the processor but even the GPU is expected to see substantial upgrades from the existing Kepler core. The Tegra 5 is expected to feature Maxwell core and the Parker would have the Volta core, which will use 3D transistors and stacked memory for better performance.