Nvidia unveils Tegra 3 CPU, improves performance while improving battery life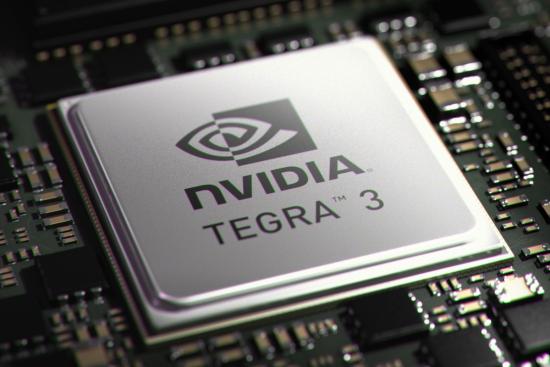 Nvidia has today unveiled the successor to its Tegra 2 CPU bringing in more performance and improved battery life for future mobile devices. Initially code-named as Kal-El, now known as the Tegra 3, Nvidia has bundled three times the graphics performance of Tegra 2, and up to 61 percent lower power consumption in the Tegra 3.

Key features of Tegra 3 CPU are
It is world's first quad-core ARM Cortex A9 CPU

Uses a new vSMP (Variable Symmetric Multiprocessing) technology, including a fifth CPU core that runs at a lower frequency and operates at exceptionally low power

New video engines with support for 1080p high profile video at 40 Mbps

12-core GeForce GPU, with 3x the graphics performance of the Tegra 2 processor, including support for stereoscopic 3D

Up to 3x higher memory bandwidth and Up to 2x faster Image Signal Processor
The Tegra 3 is built with five CPU cores; four of them are for high performance tasks like Webpage loading, games and others, and one low performance core known as the companion core which is responsible for lower performance tasks like listening to music and watching HD video.
According to Nvidia, performance improvements over with Tegra 3 will come in many ways. There will be smoother webpage scrolling, to two times faster flash performance with higher frame rates and smoother animation; up to three times faster HTML 5 and Web GL performance; smoother steaming video performance and smoother frame rates and more particle and shadier effects in games.
The Tegra 3 is combined by 12-core Nvidia GeForce GPU which will be a treat for gamers as it provides high performance, control and excellent video performance on touch screen panels. By the end of 2011 about 40 games will be available taking advantage of Tegra 3's advanced performance. And about 15 games are currently under development and head to Tegra Zone, which is Nvidia's Android Market app that showcases the best games optimized for the Tegra processor.