Obi Leopard S502 review: Metallic beauty
Obi is the new kid on the block. The company, launched amidst much fanfare with the likes of former Apple CEO John Sculley has sought to make a name for itself in an already dynamic Indian smartphone market. Obi has sought to stand with the market trends rather than create something put of the world, although one thing that does gain my appreciation is the form factor, which Obi has sought to  create, providing the kind of durability that Indians are fond of.  We got the Obi Leopard S502 for review and it did feel good to look at.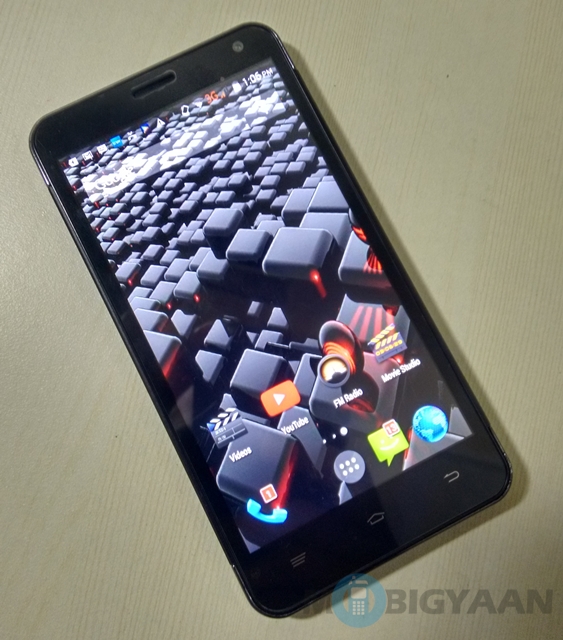 Obi has addressed the lower-end of the smartphone market with its Leopard S502 phone, but today, even that section of the smartphone market is fairly competitive and is brimming with phones such as the Xiaomi Redmi 1S, the Motorola Moto E and the Asus Zenfone 4.5. Obi has kind of been nutty about the pricing since a Rs. 9490 MRP for this phone doesn't sound just. It retails at Rs. 7490 online currently, which is some consolation, though not something I would be really delighted with.  So, will the star of Obi rise in the Indian market? Based on its current approach, I have serious doubts.
Obi Leopard S502 specs
5-inch

qHD

 display
1.3-GHz quad-core processor
8 GB internal memory; 32 GB MicroSD support
1 GB RAM
8-megapixel rear cam; 5-megapixel front cam
2100 mAh battery
Hardware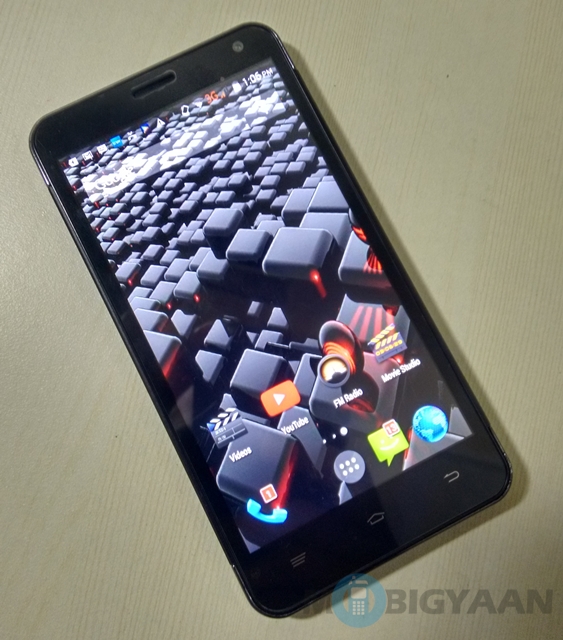 The one thing that I will appreciate about Obi is that they have come into the smartphone market with a certain design philosophy that they are loyal to. Whether it is the Obi Leopard S502 or its frontrunner Obi S520 they have a similar shape and feel. The Leopard 502 stands out with its Aluminised back cover. It also has a chocolate metallic feel something that takes me back to circa 2011, when it was very popular. I would actually say that the Chocolate metallic color is much better than the gold metallic color that every brand from Apple to Samsung has been pandering around.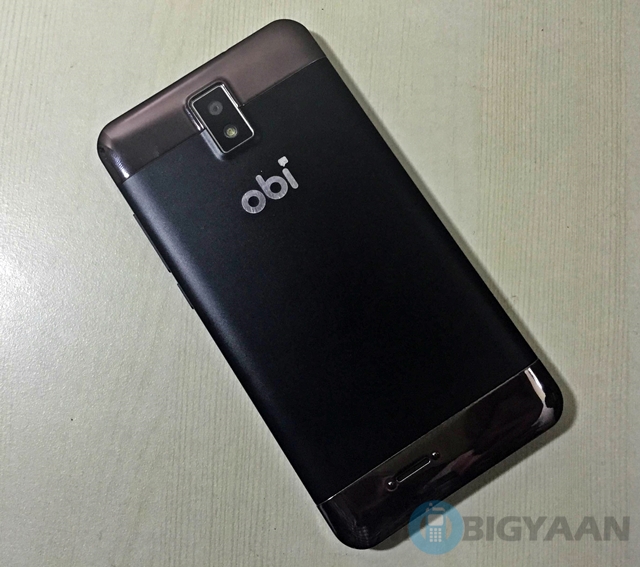 The Obi Leopard S502 has a solid feel about it. You will feel that it is easier to hold and definitely much less fragile than all other phones in the price range. Obi has chosen a mix of metal and plastic, which set it apart from other phones in the category, which have chosen a wholly plastic form factor.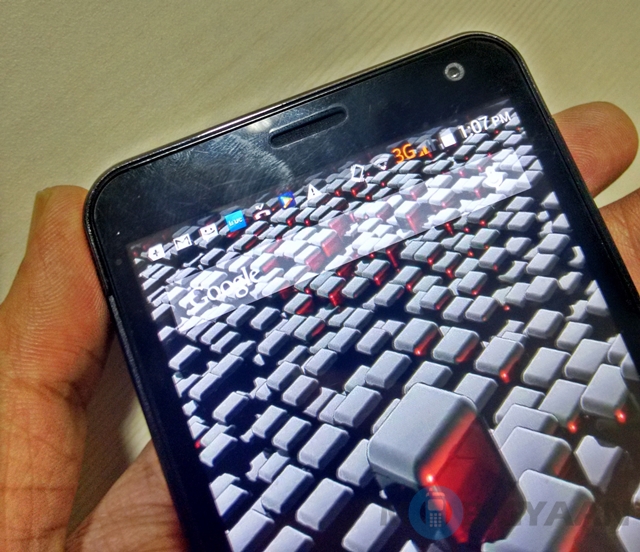 Even though the metal does add a little bit of zing, I have to say that the Obi Leopard S502 is a little bulky at 8.6mm. Also, the company has overtly ventured to create an ergonomic form factor since the phone has huge bezels all around. Obi definitely has some learning to do.
As far as the qHD display is concerned, well, there was something better expected. The Motorola Moto E and Asus Zenfone 4 both have qHD displays, but they seem to have utilized them much better, while Obi ends up with a dim display that is a pain to operate.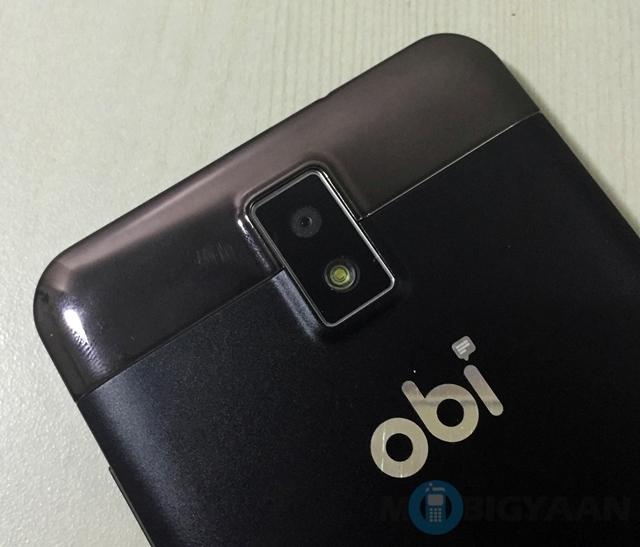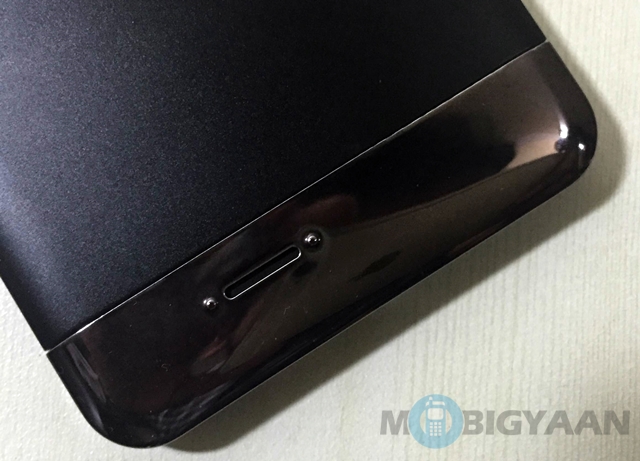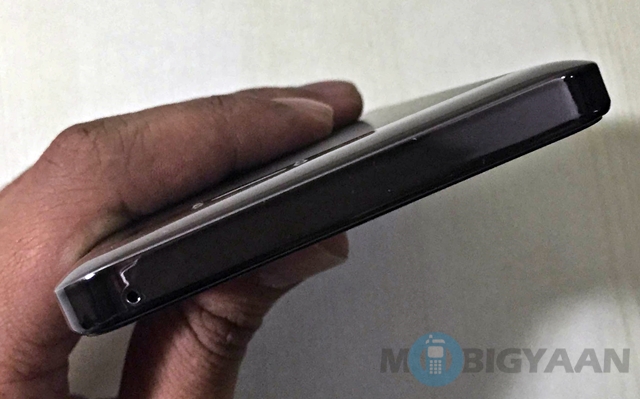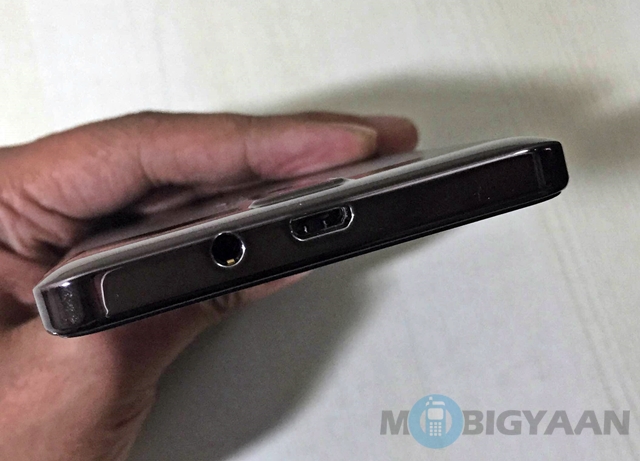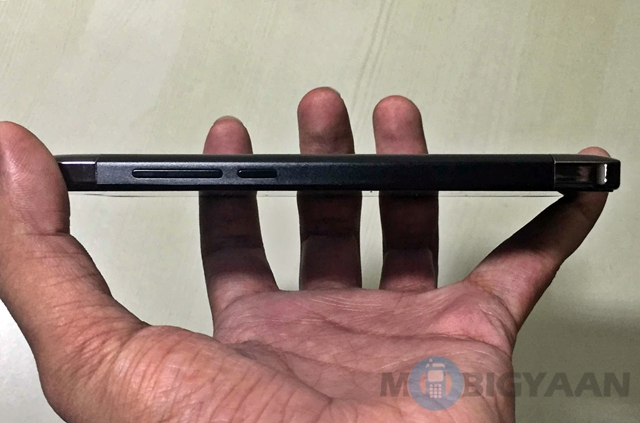 Other than that, the Obi Leopard S502 is just a run-of-the-mill phone. It has a 3.5mm audio jack on top, a MicroUSB slot on the bottom and volume and power button on one side, while the other side has been left completely plain. The form factor is something that I would call traditional, as such smartphones used to be around some years ago, but then every company ranging from Samsung to Apple started experimenting with varied form factors.  
In the low range, the Obi Leopard S502 is one fine looking phone.
Display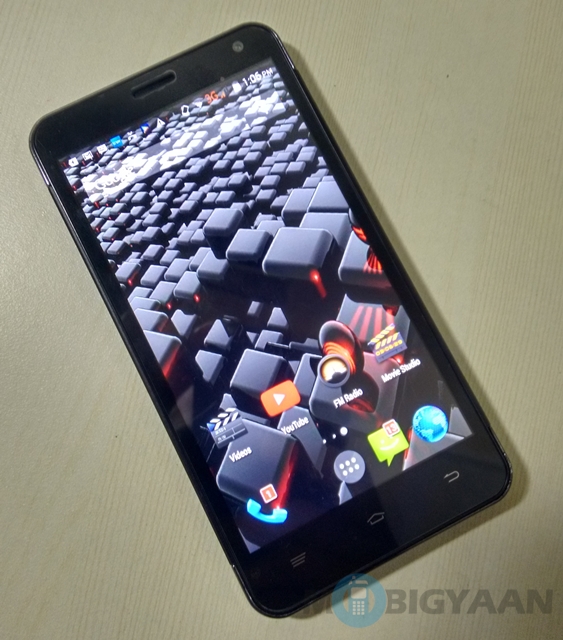 The Obi Leopard S502 comes with a qHD display. Well, if you consider its price  tag, am HD display would have been better. But, a qHD one isn't too bad either. There are though, little problems with the display. I found the display, just not bright enough. Add to this, the Mali GPU does not function well. There were definite lags in my usage of the phone and this was disconcerting. The viewing angles, the color reproduction and the sunlight visibility too, need work.
Software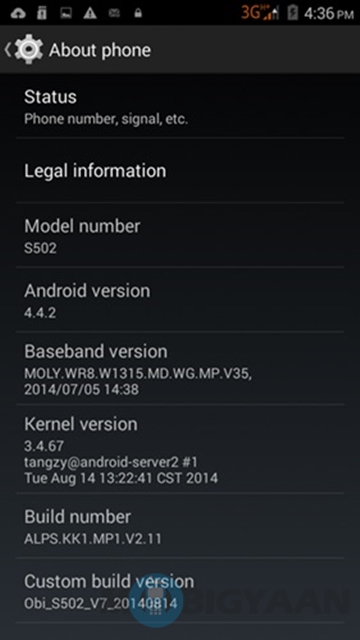 The Obi Leopard S502 runs on Android 4.4.2, which seems a little old due to the recent spate of Android 4.4.4 phones.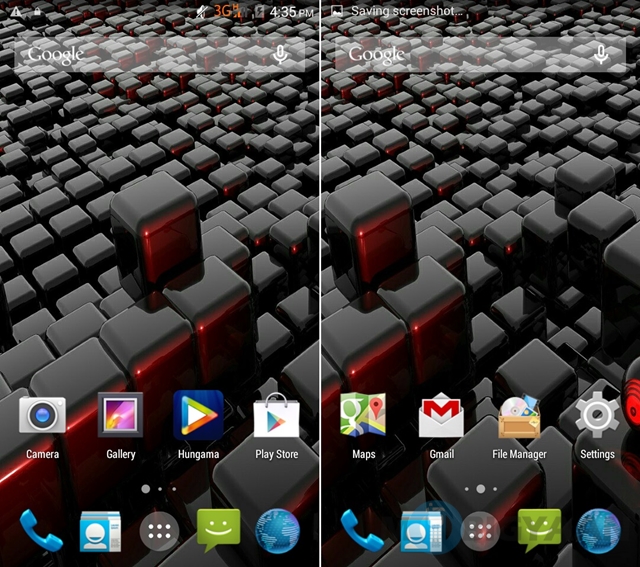 The Obi Leopard S502 has been pitched as an Android Kitkat phone. Well, that is quite an old pitch since there are many Android Kitkat phones priced even lower than this one. The Leopard S502 has a simple interface on offer.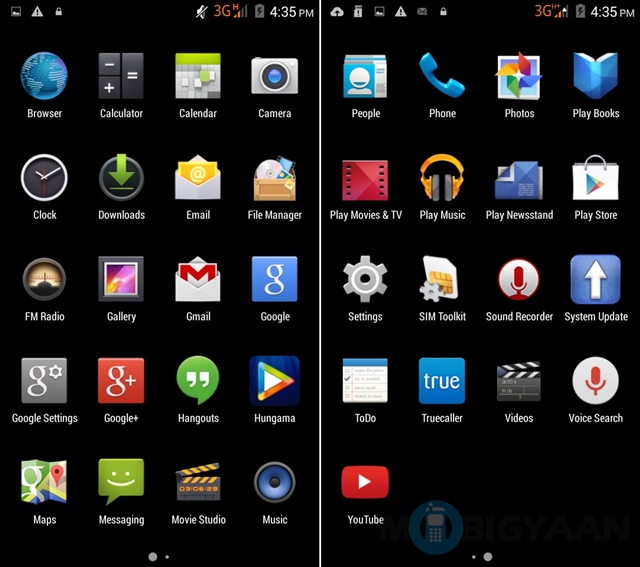 Obi hasn't put much work into the software, though it doesn't seem too close to Stock Android. Apart from Google apps such as Newsstand, Hangouts and Gmail, there are also third party Apps on the phone, such as Truecaller and Hungama.
The interesting app from Obi is Movie Studio. It seems that video and photo editing is slowly becoming a prerequisite on every phone.
Camera
The camera on the Obi Leopard S502 is looks pretty good. It is bathed in chocolate chrome and joined in by black plastic, which, for me, makes it the best part of the phone. If there are perks of having this phone, they definitely come down to the style factor. It is just so cool to have  a phone that you can afford and still show off. That is the case with the Obi Leopard S502.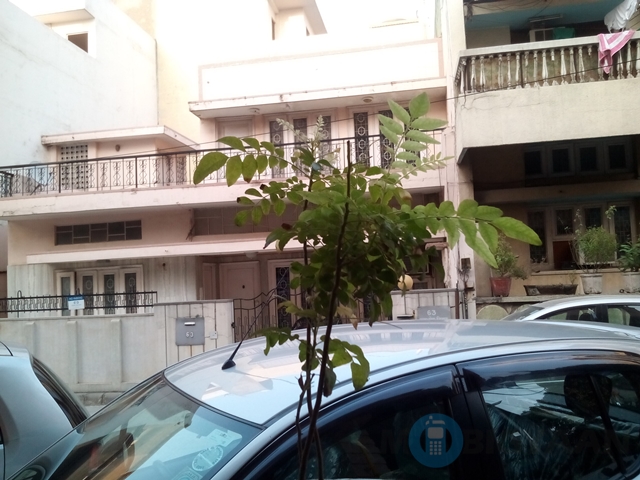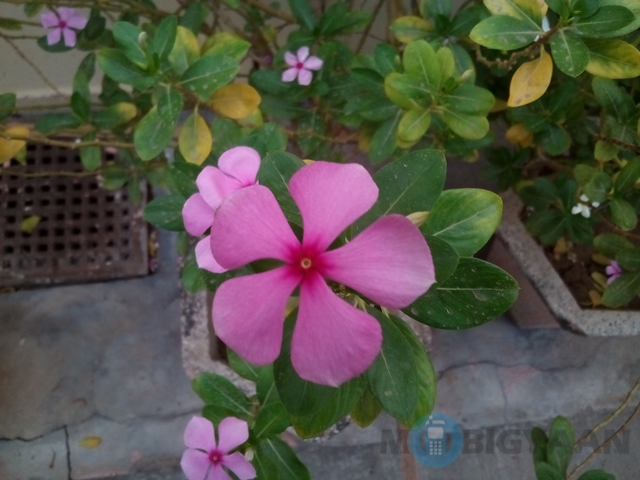 Unlike most phones in this price range, the Obi Leopard S502 comes with an 8-megapixel rear cam and 5-megapixel front cam.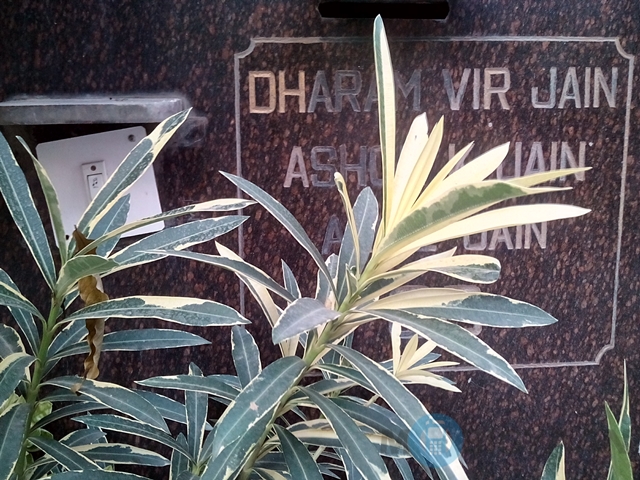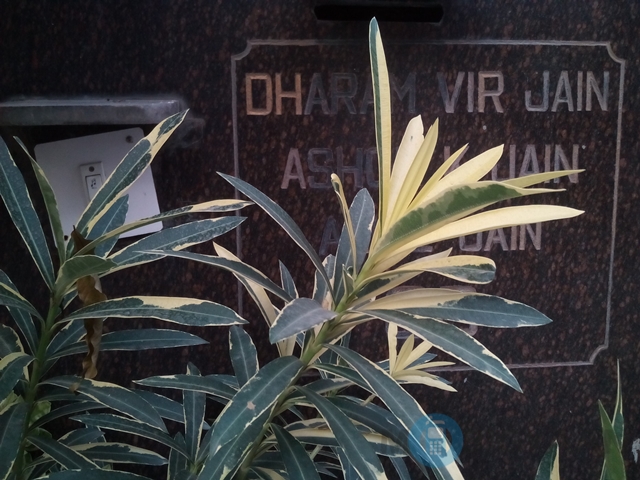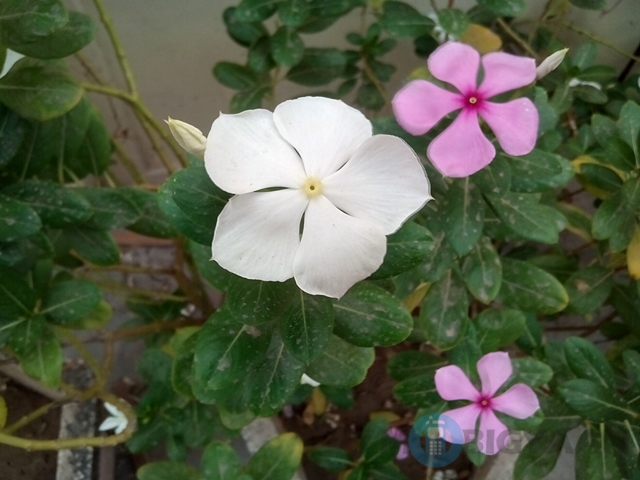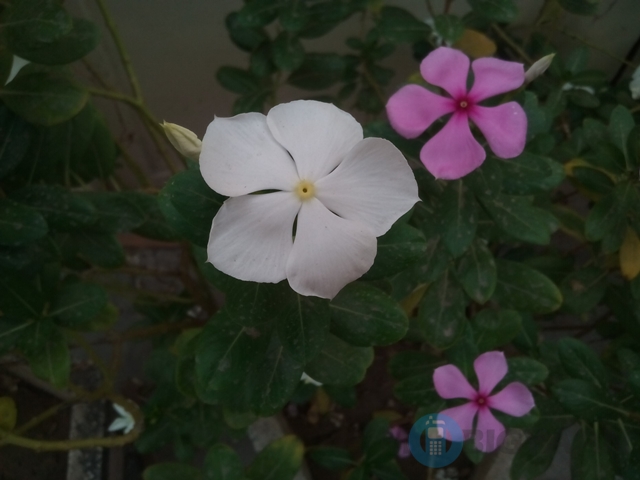 Shots in Daylight and Low-light
The camera on the Obi Leopard S502 not only looks good, it functions well. Agreed, I wasn't expecting fireworks considering the price range, but I was surprised at how the camera performed in both low light and daylight.
A regular user will definitely find the Obi Leopard S502 great for taking everyday shots. It doesn't disappoint in this regard.
Performance and Battery Life
The Obi Leopard S502 comes with a 1.3-GHz MediaTek MT6582 processor, a Mali 400 GPU and 1 GB RAM. That doesn't make for great writing. In my experience, it is always better to go for a low-spec Qualcomm CPU than a high-spec MediaTek one.
In regular usage, the phone was, well, okay, but heavy usage resulted in massive lags.
The saving grace of this phone is its 2100 mAh battery, which lasts much longer than expected.
Verdict
My advice to you on investing in the Obi Leopard S502 comes in the form of a question – What do you want the phone for?
Well, if you are thinking about going for performance intensive phone, I wouldn't really advise you to go for this phone. But in case, you happen to be one of those people who want the phone for regular usage  rather than anything else, this phone is a good investment simply because it looks premium. The chocolate chrome will win the hearts of many on the first look.