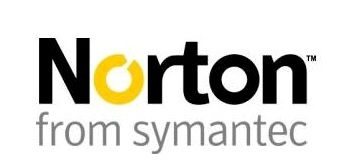 Everyday thousands of cell phones are being bought and as well as being stolen or lost. 53% of Indian adults have fallen victim to cell phone theft or loss. However, only two out of five Indians have a password protected cell phone.  This was revealed through a survey done by Norton. Day by day cell phones have become an important part of our lives and large amount of population depend on them for various activities in their lives. With the increase in number of loss and theft, security measures need to be increased.
People are willing to pay ransoms to get solutions for a lost or stolen cell phone, however, in reality victim's end up paying nearly three times that amount to resolve the situation. Despite this almost 3 in 10 Indians said that the situation was never resolved and in cases where it was resolved, 12% said that it took more than a week.
The worst part of the situation is the loss of contact information. About 77% people agreed that they the most inconvenient part is the loss of contact along with their cell phones. Of the affected Indians, one in two was concerned about the exposure or loss of private information, with a whopping 74% noting that they could neither remotely lock nor wipe the phone's memory after it was lost or stolen. This could account for 82 percent finding the process of resolving the situation difficult and 90 percent finding the experience stressful.
Gaurav Kanwal, Country Sales Manager, India, Consumer Products and Solutions, Symantec said, "The survey results are clear: mobile phone loss and theft is a significant issue for Indians today. As smart phones become more pervasive in our lives, there is a greater need to protect the data on such devices.  This is one of the reasons why Norton is taking security beyond the PC to develop solutions that protect consumers, regardless of the device they use."
The survey revealed that on such occasions people have nowhere to go except the mobile operators followed by friends and family. The study also found that Indians are more likely to have a password if they currently own a smart phone or have lost their mobile phone or had it stolen in the past.  Today about 42% of users in India have a password-protected mobile phone of which, 61% currently own a smart phone and another 50 percent were previously victims of mobile phone loss or theft.
With the huge increase in cell phone owners and the dependency of users on them, criminals are on the lookout for more information. To tackle this, Symantec has introduced Norton Mobile Security as part of the Norton Everywhere three-part initiative. It will cover the most common issues for smart phones including device loss and data protection. It will also provide the users to locate and lock or erase their stolen Andorid phones with just a text message. A free trial version of the security software is available from Android Market.