The OnePlus 3 which was launched in June is getting great response all over the world. However, this great response has turned into excessive demand resulting in company halting the sales of OnePlus 3 in more than 20 countries.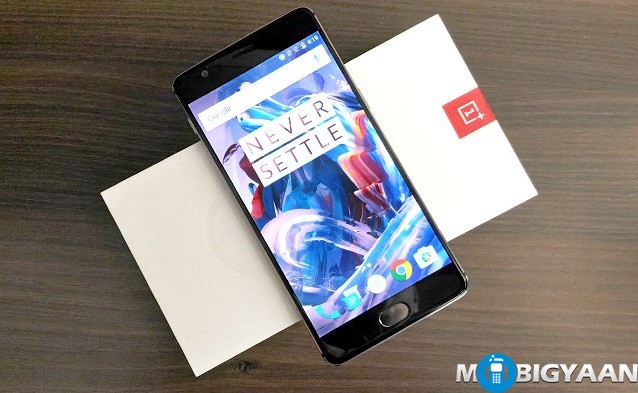 The first smartphones from OnePlus – the OnePlus One, OnePlus 2 and OnePlus X, were all invite based. You needed invite if you wished to buy any of them. However, with OnePlus 3, the company decided to ditch the invite system for good.
Well obviously, being a new company, the invite system gave OnePlus control over when and how much people were able to buy their smartphones. This was needed so that the company doesn't end up with unsold smartphones, manufacturing as needed. But with OnePlus 3, the company was quite confident that they won't be left with unsold units, and, that's turning out to be true as well. The demand for OnePlus 3 is higher than the supply. A reason why estimated shipping dates are getting longer in some countries, and hence, the company has decided to halt the sales of OnePlus 3 in these countries for more than a month.
"We were confident in the OnePlus 3 when it launched, but sales in mainland Europe have been way better than what we expected. Therefore, we've decided to temporarily pause sales in some countries in order to give inventory time to replenish." said Carl Pei, CEO of OnePlus.
"We are working hard to secure more stock and fire up more production lines so that we can fulfill our goal of putting premium products into the hands of as many people as possible. With this note I wanted to give customers in affected regions enough advance notice to be able to purchase a OnePlus 3. If you're planning to purchase but can't do it before we pause sales, we'll be offering an in-stock notification service where you can sign up with your email address to be notified when we're back in stock." Pei further added.
These are the markets where OnePlus 3 sales will be halted from August 9th 0:00 (CEST) to September 12th 23:59 (CEST): Austria, Belgium, Bulgaria, Croatia, Cyprus, Czech Republic, Estonia, France, Greece, Hungary, Ireland, Italy, Latvia, Lithuania, Luxembourg, Malta, Netherlands, Poland, Portugal, Romania, Slovakia, Slovenia, Spain and Hong Kong.
Those who have already ordered their OnePlus 3 need not worry as it will be delivered to them in accordance with the estimated delivery date. If you happen to live in any of the regions mentioned above and are planning to buy the OnePlus 3, it will be a good idea to buy it before 9th of August, unless you are ready to wait till September 12.