From the past few weeks, we have been hearing about the OnePlus 5T. Yes, the mid-cycle refresh to the OnePlus 5 that was launched back in June. We have also seen quite a few alleged images of the 5T which show off smaller bezels on the phone. Well, today, we are having our best look yet at the OnePlus 5T as its teaser image has surfaced online.
This image of the OnePlus 5T has been leaked by Android Authority who received it from their "trusted source". It reveals the full-screen display on the 5T, and, you can also see that the bezel at the bottom has gotten smaller.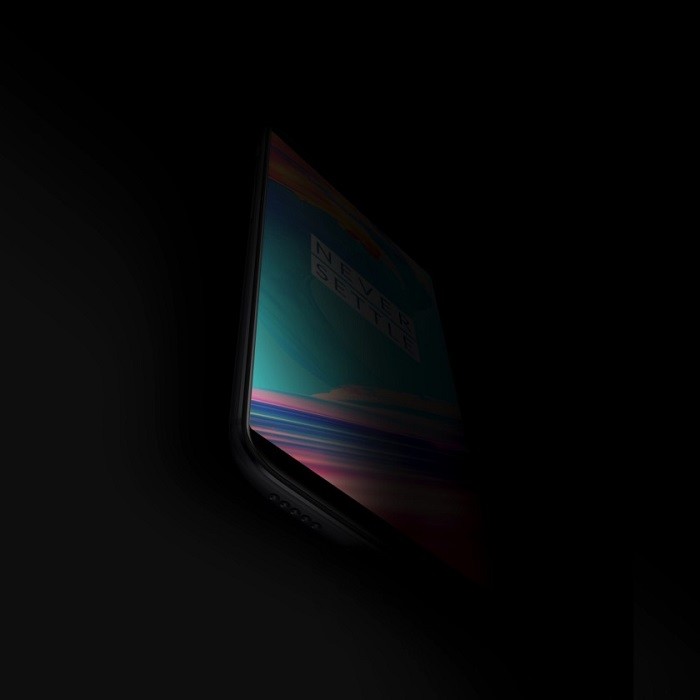 Well, as the bottom bezels are now smaller, the fingerprint scanner is moved on to the back of the phone. This also means that the 5T won't be having any capactive navigation keys, and instead, users will have to rely on the on-screen navigation buttons.
Also visible in the image is the speaker at the bottom, and, if you look very closely, you can also see the volume rocker and alert slider on the left side of the phone. Something that's been standard on OnePlus smartphones since a couple of years now.
Coming back to the display on the 5T, it will probably be a 6-inch display that will have a resolution of 2160 x 1080 pixels which is an upgrade over the 5.5-inch 1920 x 1080 pixel display on the OnePlus 5. That said, if last year's OnePlus 3T is anything to go by, then aside from the differences in display and battery size, the OnePlus 5T will have the same specifications as that of the OnePlus 5.
The OnePlus 3T was launched last year in November, and, we can expect OnePlus to launch the 5T around the same time period this year as well. As of now, there's no direct confirmation from OnePlus regarding the 5T, but we expect to hear more about this mid-cycle refresh in the coming days.