Just days after welcoming super star Amitabh Bachchan as the first ever OnePlus Star, the company, hoping to connect with its customers has now released a new ad and the Best Smartphone Contest.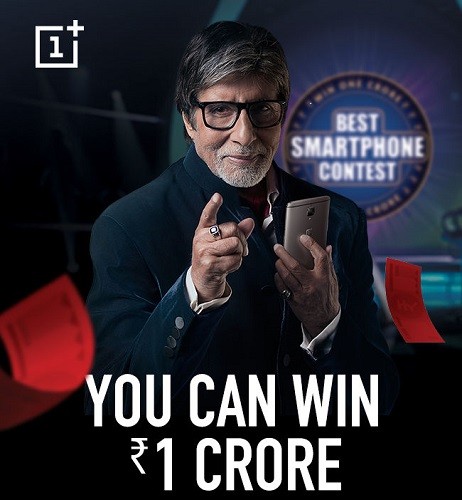 OnePlus India has announced the launch of the Best Smartphone Contest that would offer a cash prize of Rs. 1 Crore to the winner. The contest, which was launched to celebrate the success of the OnePlus 3T, is aimed at actively engaging with the OnePlus community. Lucky participants would also be offered attractive incentives.
Further, OnePlus announced that it would start selling the OnePlus 3T at its OnePlus Store starting from March 10. Ever since the launch, the handset has been available exclusively on Amazon in India. The company is also offering a Protective Case worth Rs. 899 on purchasing the handset.
OnePlus has released a new ad starring the OnePlus Star Amitabh Bachchan and Rohan Joshi.
Speaking about the contest, OnePlus said, "The Best Smartphone Contest aims to recognize and reward the OnePlus community in a very personalised and engaging way through a first-ever initiative of its kind and scale. The campaign promises a fun-filled way for users to participate for the grand prize of Rs. 1 crore, the largest prize ever offered by a brand. In addition to grand prize of Rs. 1 crore, several attractive incentives are up for grabs for thousands of lucky participants."
To participate, you need to register on http://www.oneplusstore.in/onecrore or just give a missed call to contest hotline no. 8505-888-888.