OnePlus has announced upgrade program in India by partnering with Cashify. Under this program, people can upgrade to OnePlus 3 and get up to 100% discount in exchange for older smartphones.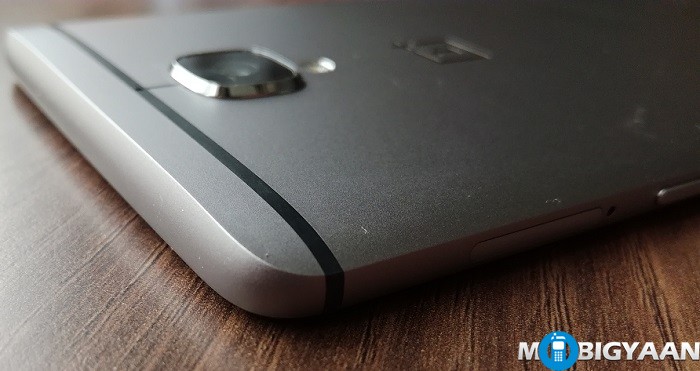 This upgrade program lets you exchange your old OnePlus or any other smartphone for OnePlus 3. Upon exchange, you can get up to 100% discount on your purchase of OnePlus 3 from Amazon India. However, it's not necessary that you will get 100% discount as the amount of discount depends on the condition of your old smartphone.
"We are always looking at ways to offer a differentiated experience and improve accessibility of our devices to all the smartphone enthusiasts. One of the persistent requests from our users was to introduce an upgrade programme to help them upgrade from their current device to our latest offering OnePlus 3.  The upgrade programme is  a hassle-free  exchange with 3 simple steps to avail cash back on return of their old smartphone." said Vikas Agarwal, General Manager – India, OnePlus.
Here's how you can avail the upgrade program:
First you need to head over to the Cashify landing page to check the current replacement value of your device
Now purchase a OnePlus 3 and note down the Amazon order ID. Accept the T&C on Amazon's web page and get redirected to the Cashify page
Input the details of the smartphone you wish to exchange on the Cashify page, check for your pin code serviceability and confirm the buyback price. Furnish your details and confirm the pickup time with the Cashify
Cashify's representative upon inspection will provide cash on the spot
This upgrade program is only valid in Delhi, Gurgaon, Noida, Faridabad, Ghaziabad, Bangalore, Hyderabad, Secunderabad, Mumbai, Pune, Chennai, Chandigarh, Jaipur, Kolkata, Lucknow and Ahmedabad.
Check out our OnePlus 3 review if you are not sure about upgrading to the OnePlus 3 from your current smartphone.