WhatsApp is undoubtedly one of the world's most popular messaging app right now. It does miss out on some features that other apps like Telegram have, but, it's the simplicity of this app which makes it a favorite among its users. WhatsApp is slowly catching up with other apps by rolling out new features though, however, the latest update makes it much easier for the users to forward a message to multiple recipients.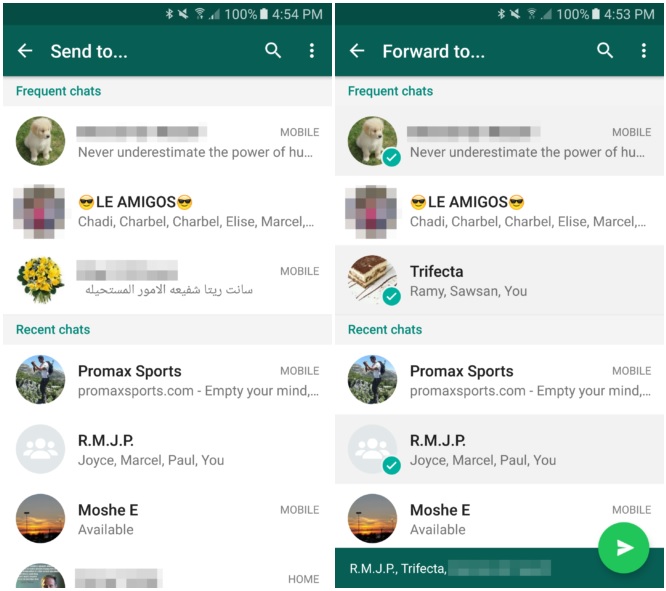 Beta version 2.16.230 of WhatsApp for Android now lets users forward a message to multiple recipients. Users can multi-select the chats they want to forward a message to. It can be a personal chat or a group chat. Just select the message you want to forward and long press on a chat to enable multi-selection and then select the chats you want to forward that message to.
Besides this, WhatsApp also shows frequent chats now. These are the people/groups you chat the most with. There will be 3 most frequent chats shown at the top followed by the recent chats.
There will be more features coming your way like video calling and GIF support. You can activate these features right away if you are using a rooted phone and know how to tinker around with the app. There are many who are using these features right now. But hey, don't get disappointed, as these features will sooner or later be rolled out to everyone.
If you want to try out this multi-recipient and frequent chats feature right away, you can either download this apk or enroll yourself in the beta program.