Even while there have been quite a few rumours about the upcoming OnePlus flagship, the company has now just released the first teaser about the upcoming handset.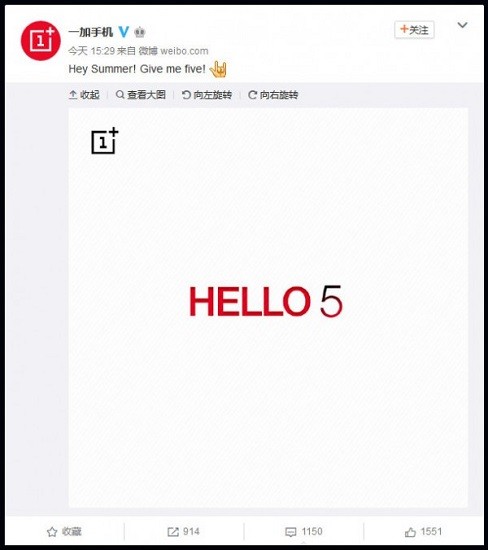 OnePlus took to social media to post the first teaser for its upcoming flagship device. the teaser has just two parts – the image with the OnePlus logo reading "Hello 5" and the caption "Hey Summer! Give me five!". There are no other details present in the teaser.
Even though there is hardly anything mentioned in the teaser, OnePlus gave away a lot of information through the teaser. For starters, it is now officially confirmed that the company would skip the OnePlus 4 moniker and jump to OnePlus 5 due to Chinese traditions which associate the number 4 with bad luck.
Moreover, OnePlus also gave a hint about the launch schedule of the upcoming OnePlus 5. While the exact date was not mentioned, the teaser said Summer, indicating that the company would release in the next few weeks, probably around June. We are still awaiting more details about the upcoming flagship.