OnePlus One software update fixes some issues and brings new features
The OnePlus One is a great smartphone, there are doubts on that but we have to agree that it's not easy to get one. Anyways, we have some good news for people who have a OnePlus One smartphone. The device is now receiving an update to CyanogenMod 11S (38R), which fixes some of the issues that have plagued the device along with some new features.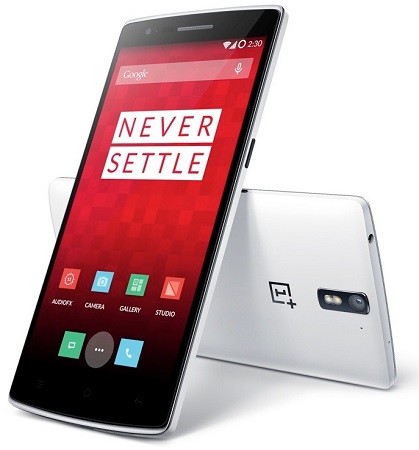 Talking about the new features first, the new CyanogenMod release brings a new lockscreen, a pause button during video recording, support for higher resolution music without resampling and more. A lot of OnePlus One owners complained about some issues with the touchscreen responsiveness and the new firmware fixes those issues. There are other fixes as well and the update also brings improved battery life.
Check out the full list of changes that the update brings below:
Added method for users to report bugs directly to Cyanogen.
Added pause button during video recording.
Improved battery life.
Fixed issues with camera exposure compensation stuck in 'auto'.
Fixed issues with '4G Preferred' option not connecting to 3G data.
Fixed issues with delay in torch activation.
Fixed issues with unresponsive screen requiring reboot.
Fixed issues with static in speaker when changing volume while headset plugged in.
Fixed issues with rotation not triggering when rotated slowly.
Fixed issues with Quiet Hours / system UI causing battery drain on last day of month.
Fixed issues with camera not starting when LED torch is already on.
Fixed issues with Bluetooth volume low on connection.
The update is already rolling out and if you haven't yet got it, we'll suggest you to be patient, as the update should reach your OnePlus One soon.