Spice Dream Uno Mi-498 Review: Android One ecstasy
Google has finally landed in India and it has left a mark with its Android One campaign. The project has kicked off with Spice being one of Google's hardware partners. The Spice Dream Uno Android One phone is exclusively selling on Flipkart at a price of Rs. 6,299.
We have had our hands on the Spice Dream Uno and have had a detailed outlook of the phone along with the Android One for you. The Spice Dream Uno is slightly different from other Spice devices, since it offers something different in the form of Stock Android. This is the first phone from Spice that has been designed around the concept of clean minimalist software.
Android One is spreading its wings in India, in the hopes to capture the extensive and dynamic market here. It offers regular Android updates, apart from a clean Stock Android interface, which makes it seem pretty cool, when one talks about phones priced around the lower side of the smartphone spectrum.
But, Google has kind of come a tad late on the scene and it seems that the company needs to study the Indian market better. At the Google I/O, when it pitched Android One as a low-cost OS, we were widely expecting Google to come out with something that exceeds our expectations, but it wasn't so. This is simply because the price band that Google has the first Android One phones do not reflect a mass-based thought. It has kind of restricted itself in those terms to the urban low-end smartphone audience, while the expectation widely was for a mass-based OS, that caters to well, the rural masses, most of whom still use feature phones. It is not so, sadly.
But, Kudos to Spice for forever trying to reinvent itself. After debuting a Smart watch and a Firefox phone, the company hasn't stopped reinventing itself. It has repeatedly tried to set itself apart from the stereotypical Indian companies which follow the same strategy year after year, without actually putting some effort into understanding the changing consumer needs. Spice needs to be appreciated for its efforts to diversify its product portfolio in the smartphone market, in no uncertain terms.
I have to confess that the Spice Dream Uno is something that kept me interested from the start to the finish. It is a tad different from what I have seen in the past and both Spice and Google deserve the credit for this.
Along with the software, Spice has also tried to differentiate itself in terms of hardware. It has gone for a good design at this price tag. The Spice Dream Uno comes with a polycarbonate design, a rarity in this price segment, which I am happy about.
The Spice Dream Uno looks and feels pretty good for anyone who is considering a low-end Android phone. It also has potential to appeal to the youth, thanks to the massive Android One aadvertising currently underway. But, it cannot be denied that, even among the urban audience, the phone has debuted in a vastly competitive price range and if nothing else, it will add to offering variety to the consumer in a segment, which previously did not have much to talk about in the past.
Spice Android One Dream UNO Mi-498 specs:
4.5 inch

display

854 x 480 pixels resolution
1.3 GHz quad core MediaTek processor
Mali 400 GPU
1 GB RAM
4 GB internal memory
5 MP primary camera
2 MP front facing camera
Google Android v4.4.4 KitKat
1700 mAh battery
Hardware
The Spice Dream Uno comes with a polycarbonate shell, and a suave curved design. It gives a smooth feel and it actually seems lighter and fits better in the hand than many other phones, which are like pieces of recycled plastic.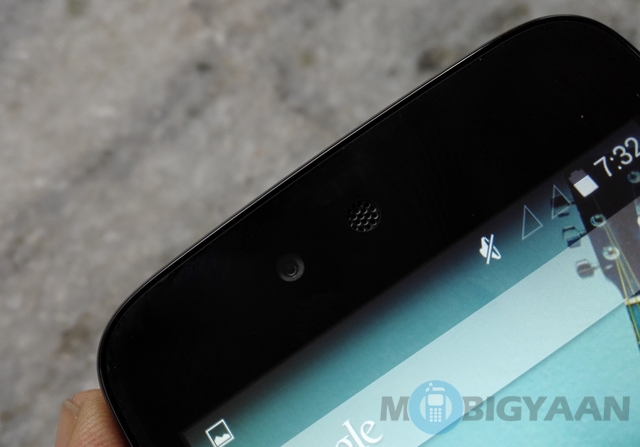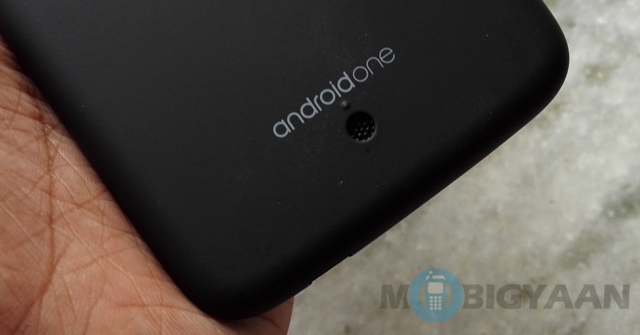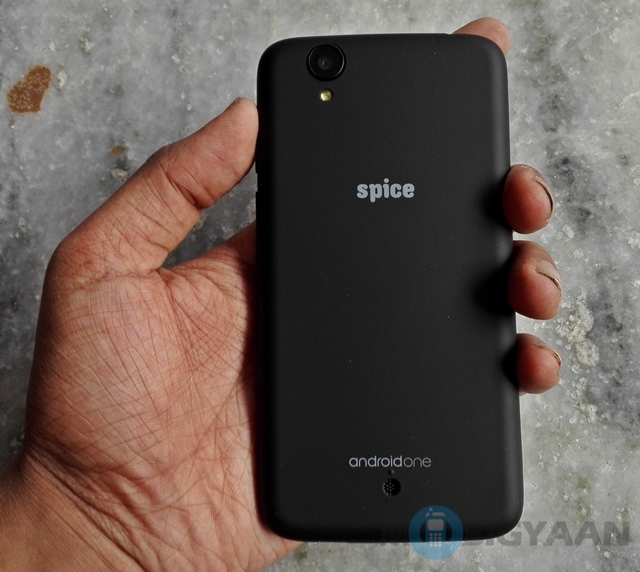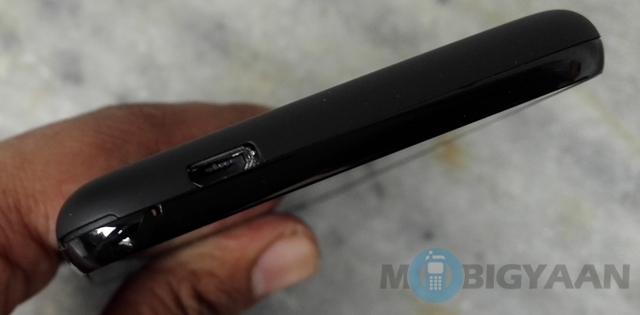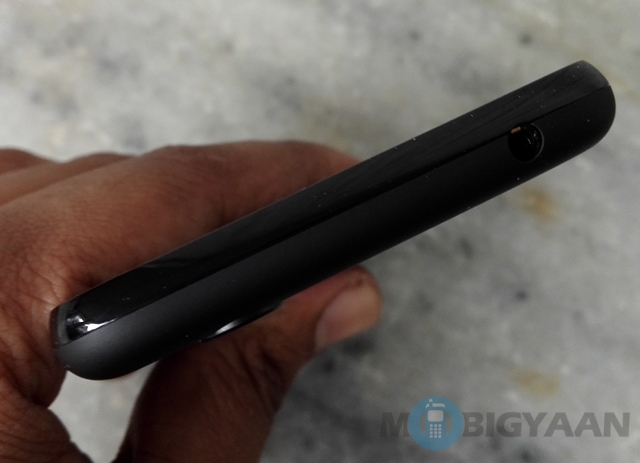 The design is mostly an ode to circles, with a circular speaker at the back and one at the front. It is also a little bit of a dust magnet though, and gets dirty easily. Also, polycarbonate, as we know is not smudge free and the phone, therefore, receives smudges both at the back and the front.
The display on the Spice Dream Uno looks good, thanks to the amount of optimization in the Android One OS. Also, since the device is not bugged with stuff that you don't need, the GPU and CPU give it a better feel.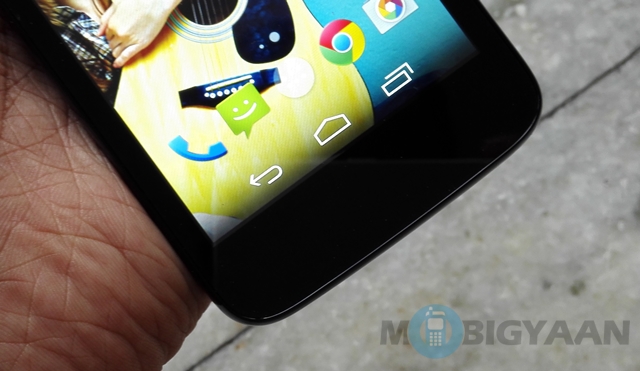 The 4.5-inch display, with capacitive buttons at the bottom looks good.
There is not much I can actually complain about in the design department, when it comes to the Spice Dream Uno.
Display
The Spice Dream Uno comes with a 4.5-inch FWGA display that makes the best of what it is given. The Spice Dream Uno display actually gives a little bit of real estate to the capacitive buttons, which are omnipresent, except for, when you are inside an app. The sunlight visibility of the display is okay, but I believe it could have been better.
The display, though will surprise you with its touch response, which is something I wouldn't have expected from a phone in this price range. That kind of makes you appreciate not only the phone, but, in fact, also the OS more.
The display is good, though I did not totally rely on the automatic brightness option and preferred to manually set it to max brightness for increased comfort.
Overall, Spice, I believe, has done well in the display department. The Spice Dream Uno display pips many other similarly priced phones in terms of the display it offers.
Software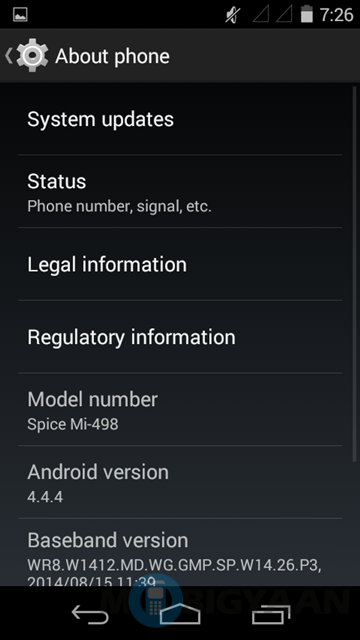 Ever wondered, when you had your hands on a low-end Android phone, that it would have done so well, if the company had not gone for a ridiculously created UI and gone for Stock Android? Well, that is what Android One essentially is. It is actually Android with a stock ROM and the ability to receive updates – two factors that hvae been brought in low-end Android phones, thankfully.
The operating system on the Spice Dream Uno is Android 4.4.4 rather than being called Android One, dispelling notions that it would have been a far cry from what Google used to offer in terms of the Android experience. It is the Android experience with little improvements that make the experience of low-end Android phones much better in terms of usability.
But, Google has stated that it wants to penetrate the rural areas with Android One and that is where I hold a difference of opinion. The Indian rural masses use phones priced much below what the Android One phones are priced, which has, in essence limited them to using feature phones. I believe that this is just the debut of the Android One, and it will pour on to cheaper phones – a process initiated by Android Jelly Bean and followed up by Android Kitkat. But, the fact that Google did think that it could appeal to the rural masses with phones priced as such, shows a little lack of understanding of the Indian market on its part. It would have been better, if it had showed off Android One on the lowest priced phones it could get its hands on and then made an upward climb.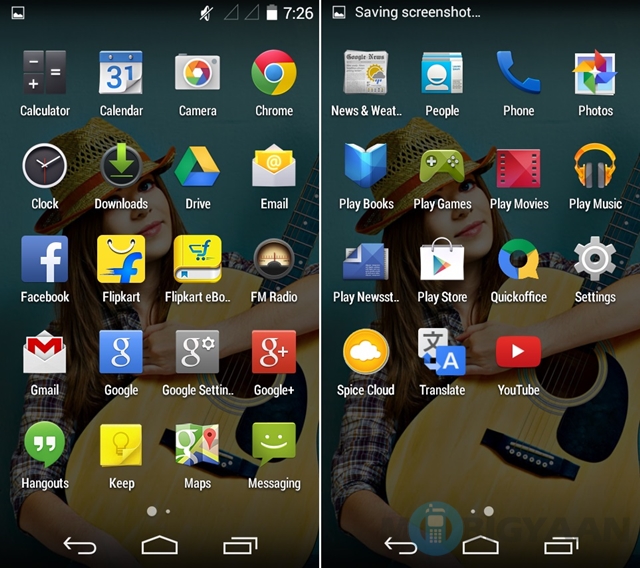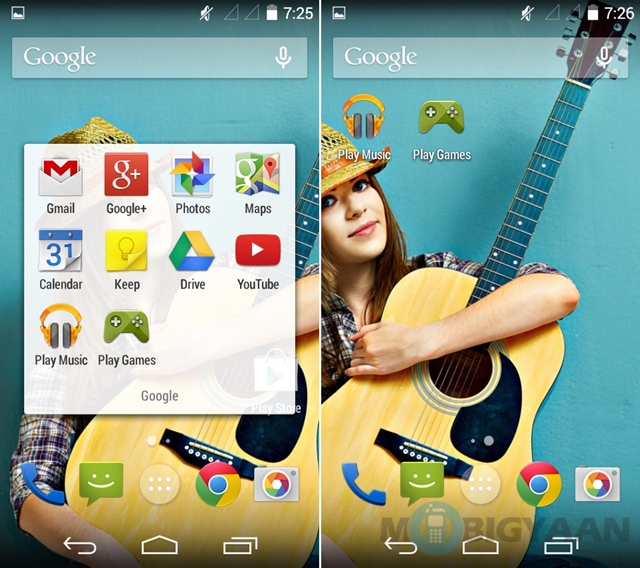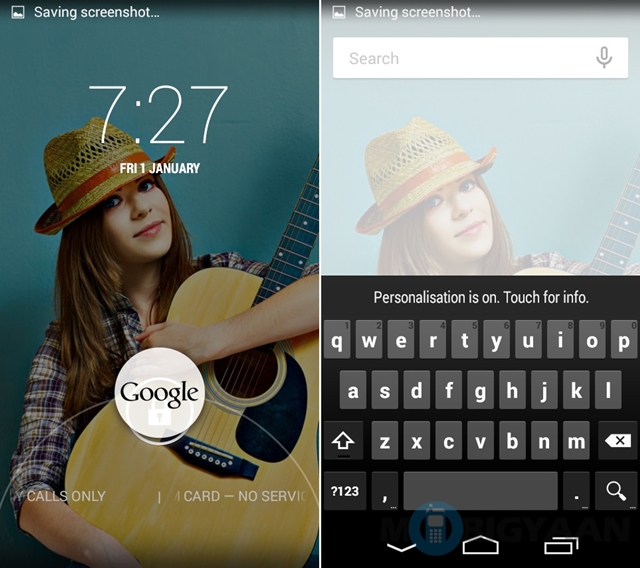 But, to Android One's credit – it is a clean and easy to use OS. It is also adequately colorful and vibrant for first time users. It has no complications and is ideal for people switching from feature phones to Android phones.
And even though it might not hold much relevance for first time users, Android L will soon pour on to this phone, which is something pretty cool. It might just woo a young person enough to invest in an Android One phone.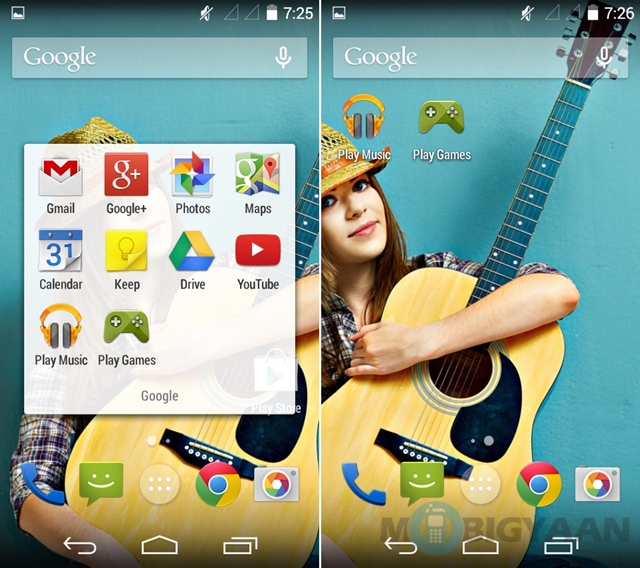 There are also some pre-installed apps on the phone – All the Google Play Services apps – Gmail, Chrome, Google Camera, Google, Google+, Hangouts, Keep, Maps, Photos, Play Books, Play Games, Play Games, Play Music, Google Translate and YouTube, and Spice Cloud with 10GB cloud backup.
Camera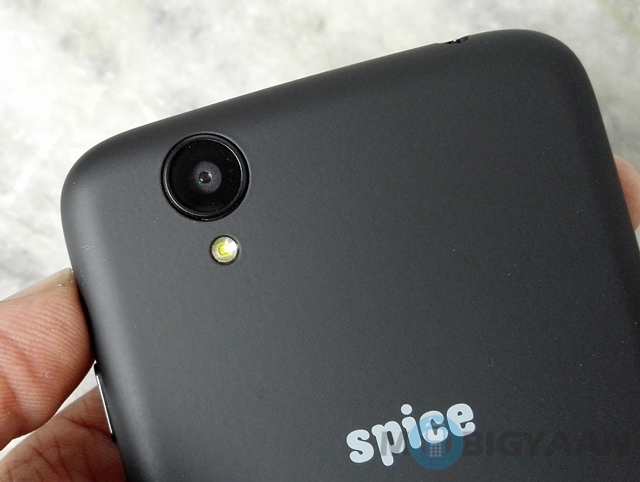 The Spice Dream Uno comes with a 5-megapixel rear cam which does give you some decent shots, but not an out of the world performance, which cannot be realistically achieved at this price point.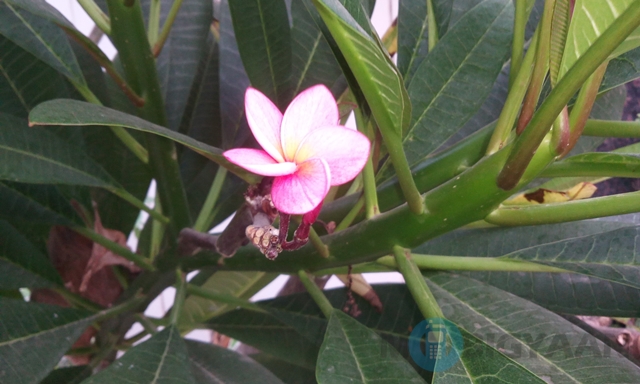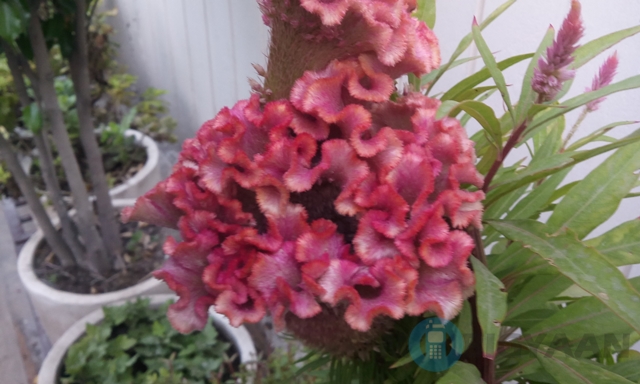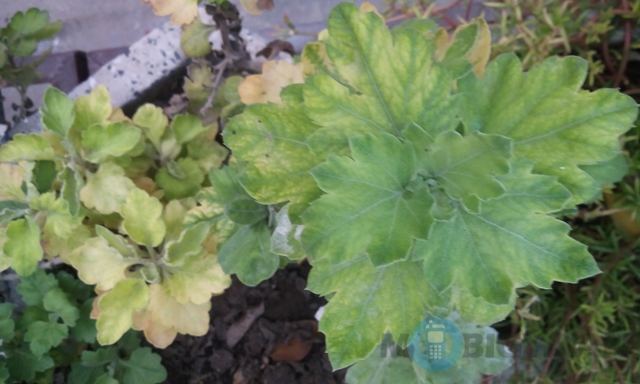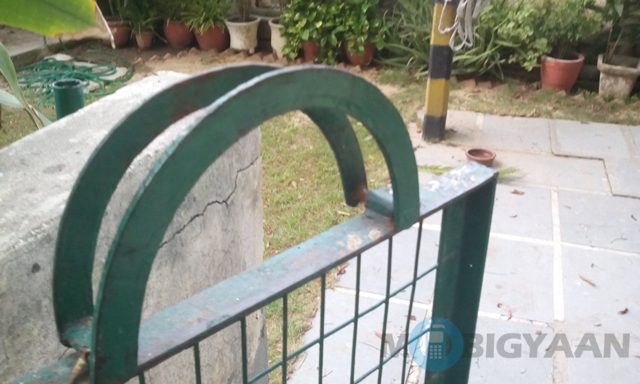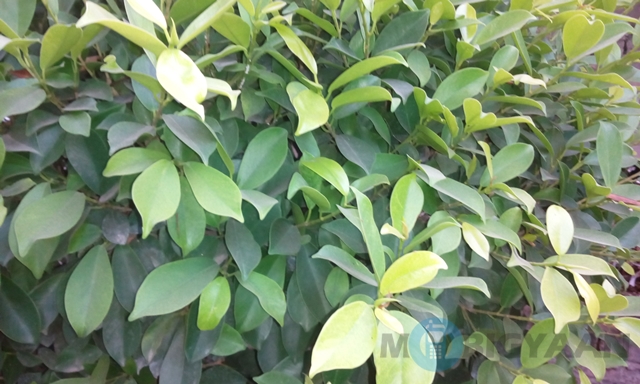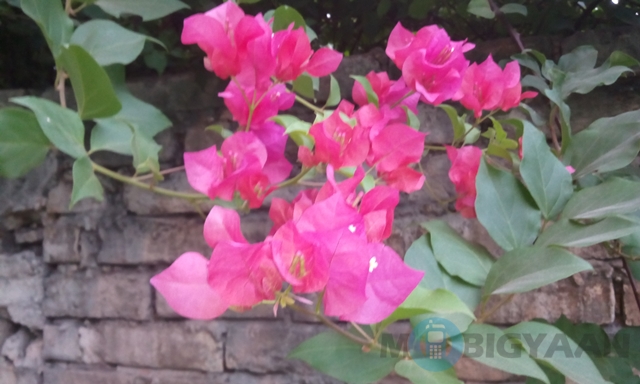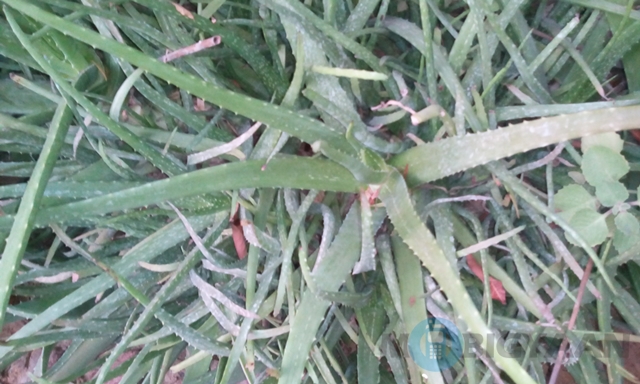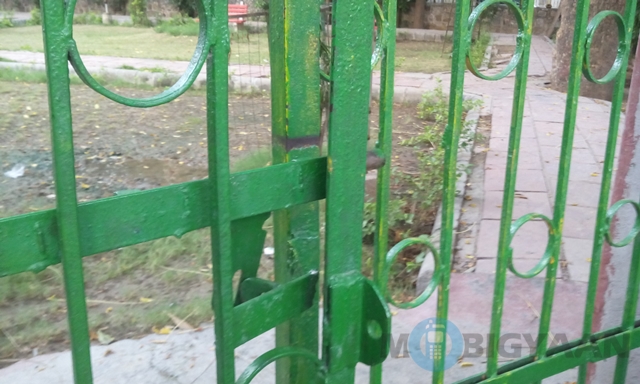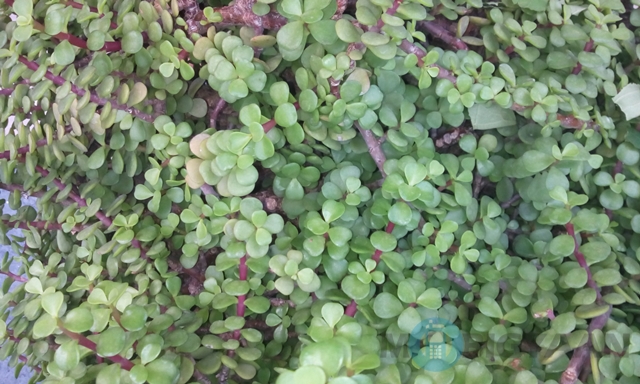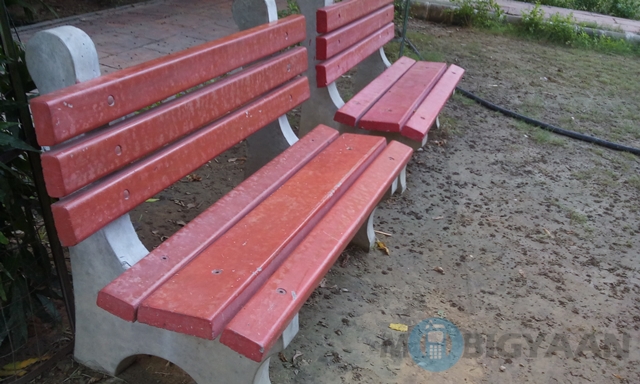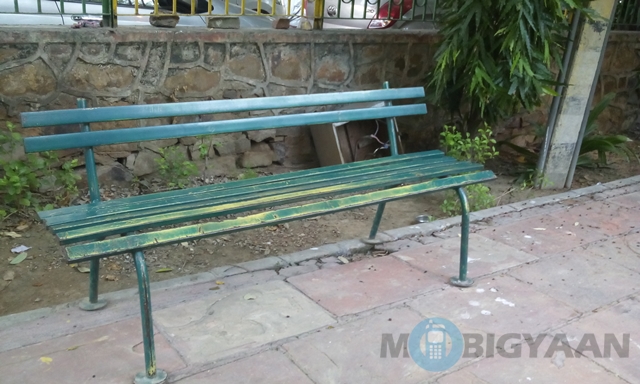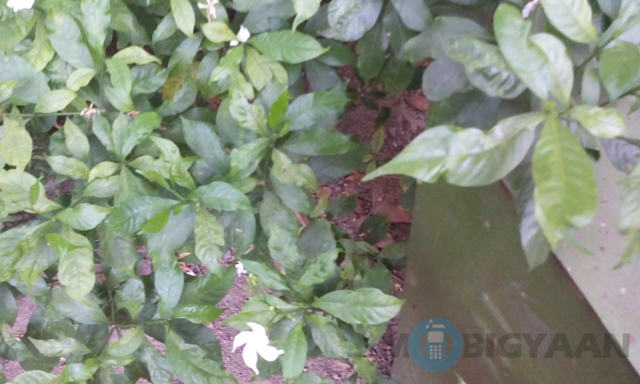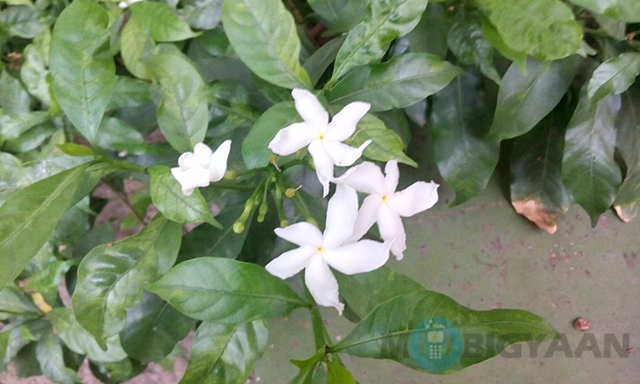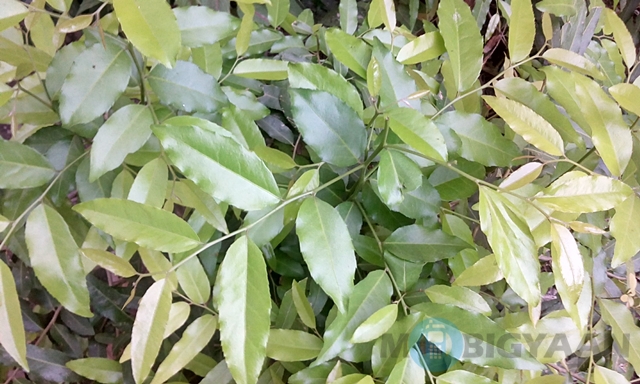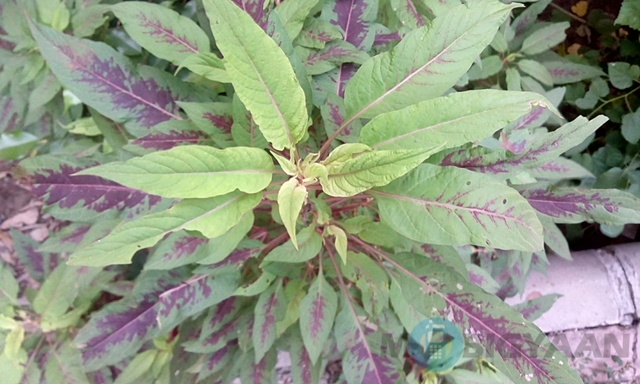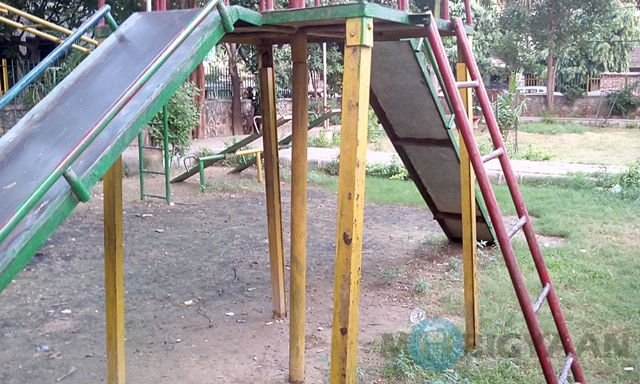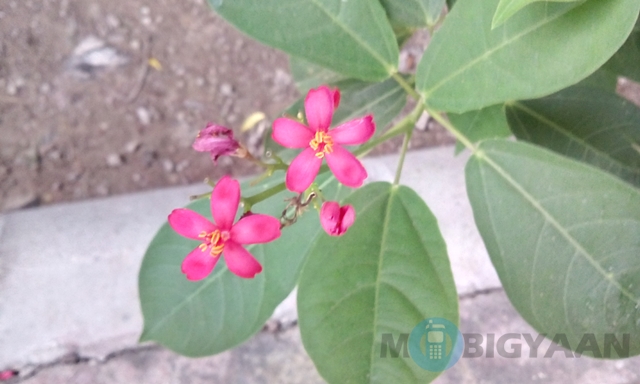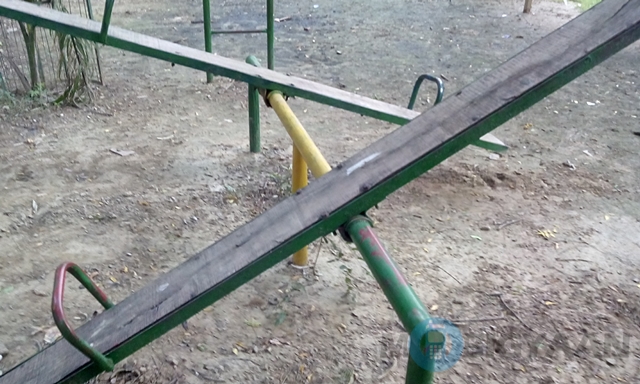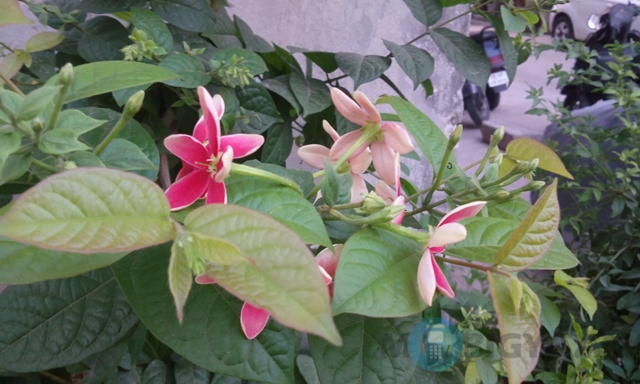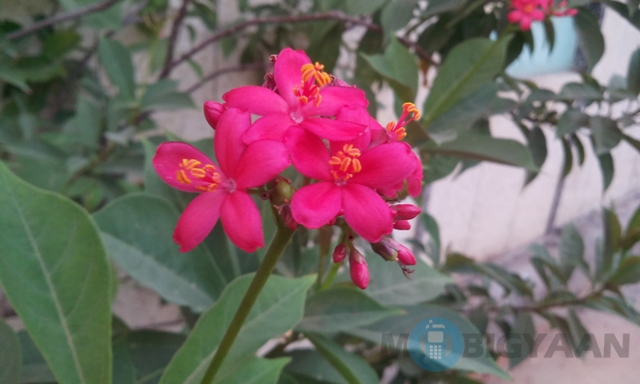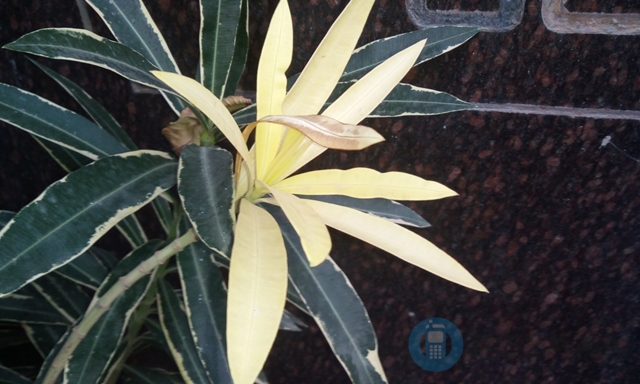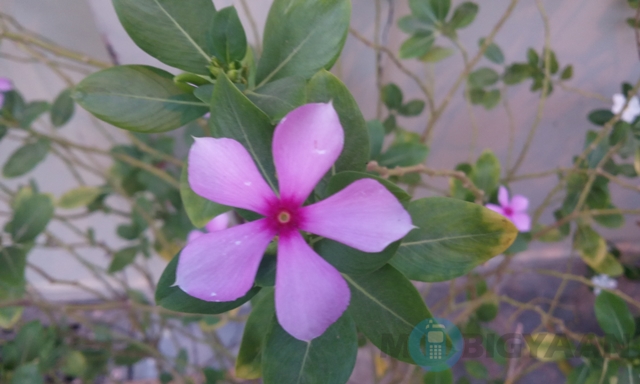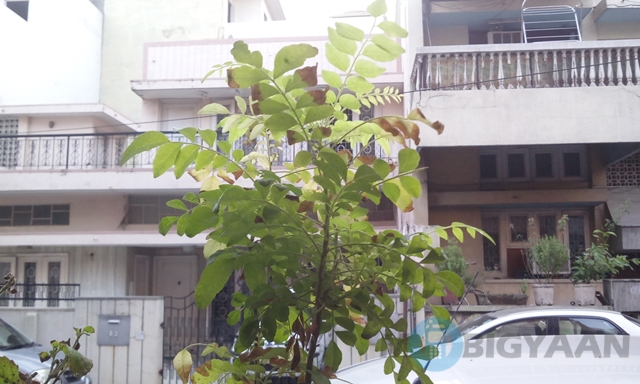 There is a little noise and little overexposure here and there, but it needn't be a cause of too much worry.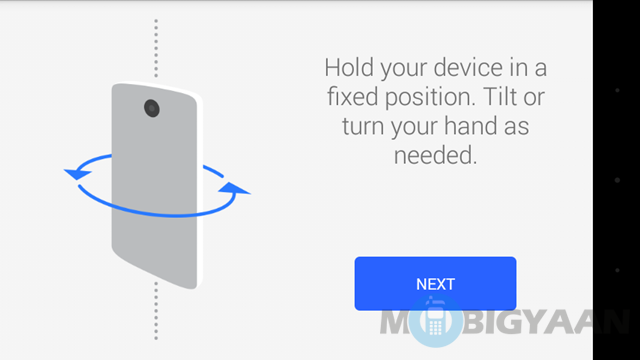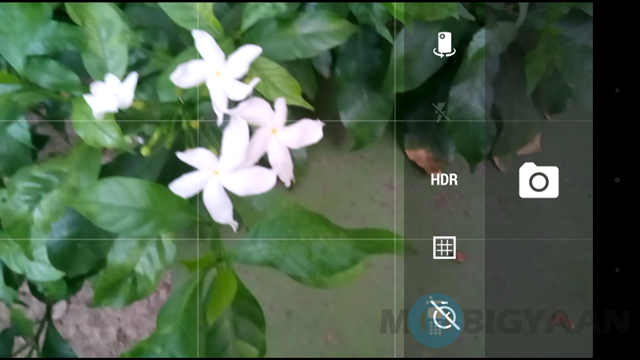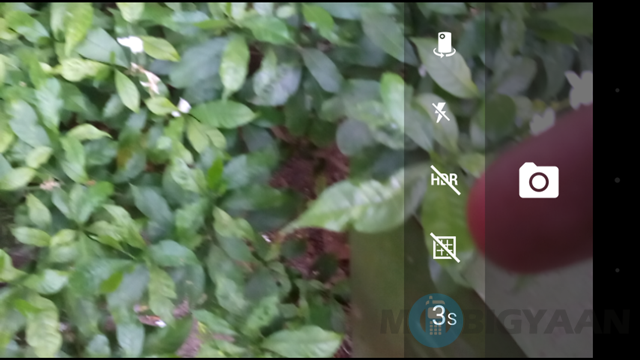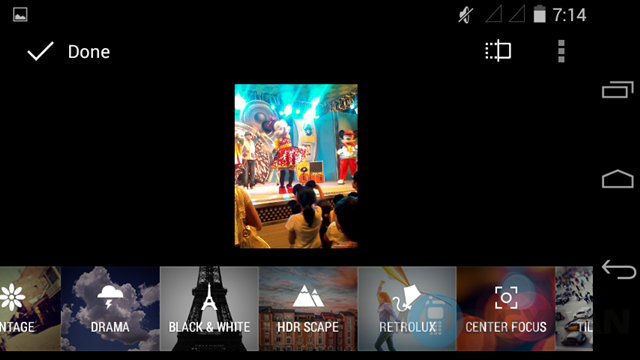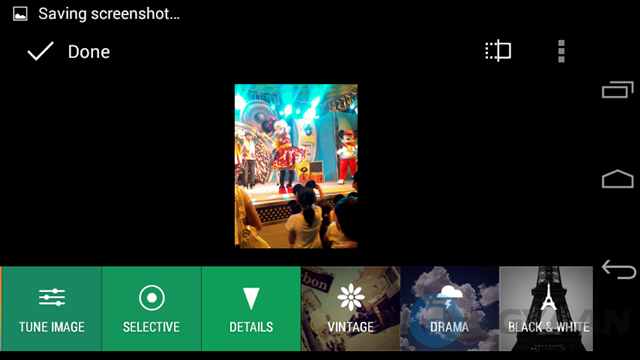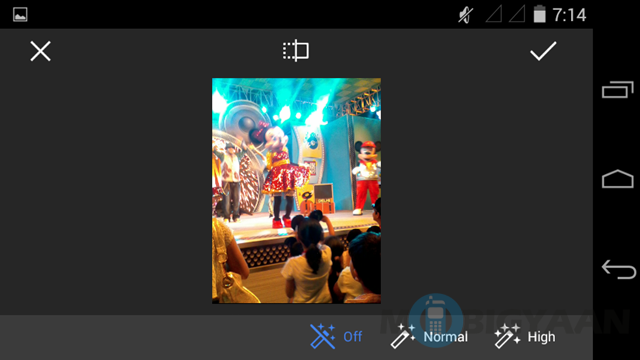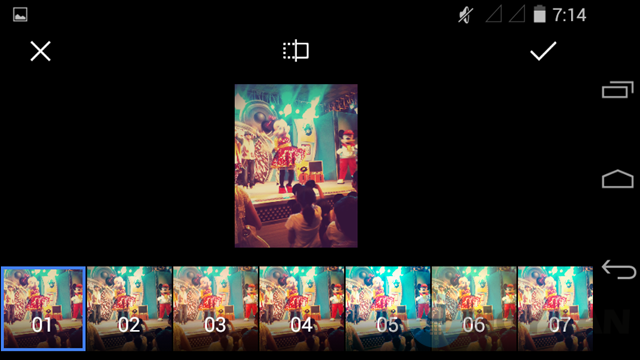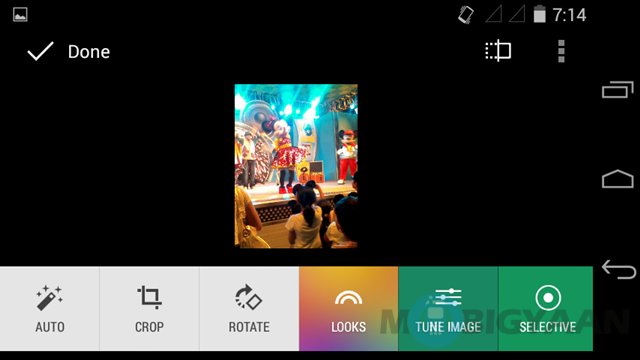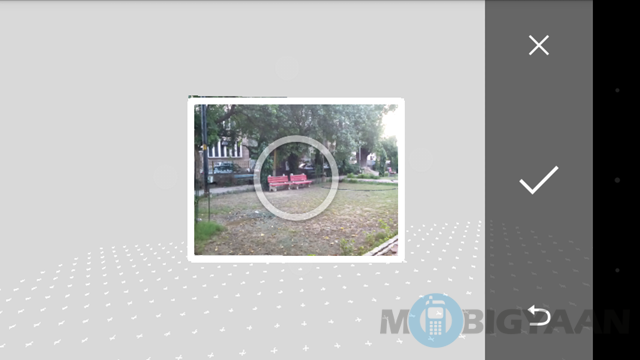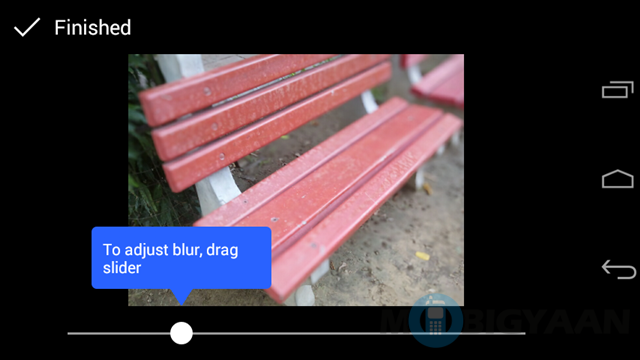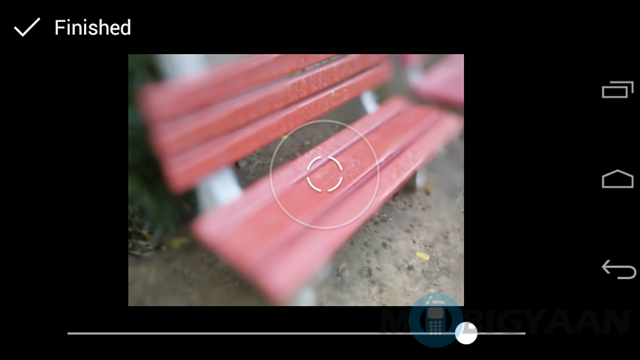 The Spice Dream Uno comes uses the Google camera app as its camera app and that makes the most out of the minimalistic camera, and it is something appreciable about this phone.
Performance and Battery Life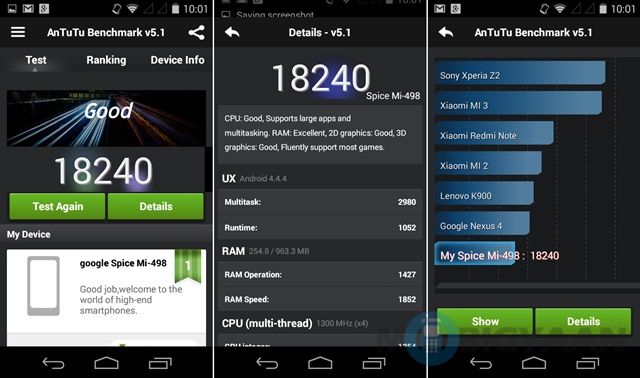 Spice offers some pretty decent internal hardware, considering the price tag. A quad-core MediaTek processor and 1 GB RAM, are pretty cool at this price tag and much better than most phones in this segment. In addition to that, Stock Android is like a cherry on the cake, because it doesn't shed extra load on the processor, which means the phone will function pretty smoothly in regular usage.
Multitasking is easy on this phone and you can have many apps running at once without any lags. I would be lying if I told you that this phone, could in fact, take on super-heavy games without any lags, but then, you get what you pay for, right?
To Spice and Google's credit, around 650 MB RAM of the 1 GB RAM is available, which lends credence to the phone.
The battery life from the 1700 mAh battery is more than decent in my view. It will take you through a regular day.
Verdict
The lower end smartphone segment is slowly getting crowded after a long time throughout which we have been making compromises with less than decent phones.