OnePlus One has been here for some time now but the thanks to the invite-based sale, it has managed to keep its demand afloat. If you have been wanting to buy the OnePlus One but don't have an invite, here might be your chance.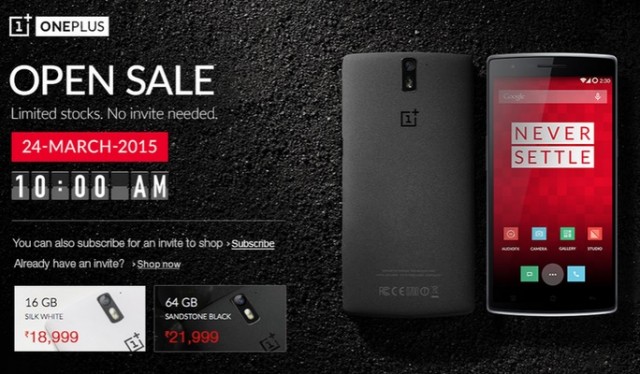 OnePlus will be offerings its One smartphone without an invite on Amazon India this March 24. Both the 16 GB White Silk version priced at Rs. 18,999 and the 64 GB Sandstone Black version priced at Rs. 21,999 will be available for purchase at the online retailer without the need for an invite.
OnePlus says the number of units up for grabs will be limited, so grab em while you can! However, the company did not reveal the number of units. The date coincides with OnePlus' global no-invite sales on Tuesday.
The company also revealed that it will be hiking the Euro prices of the phone owing to the variations in Euro. So, if you are living in a country where Euro is the currency, this is your last chance to get the device at the current price. The 16 GB version of OnePlus One will get hiked to €299 from €269, while the 64 GB version will cost you €349, up from the current €299.