OnePlus announced the rollout of the Cyanogen OS 12 update packing Android 5.0.2 Lollipop for the OnePlus One last week and well, the company recently decided to pause it.
OnePlus director Carl Pei recently said that the company is indeed pausing the update rollout to add a "Ok OnePlus" feature. Well, the update rollout has now resumed with the aforementioned feature in tow.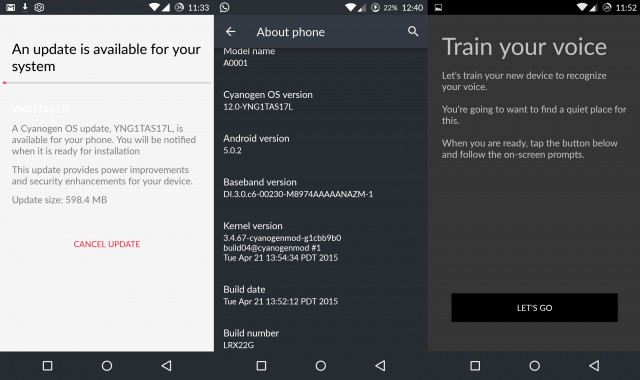 The new Cyanogen OS update "YNG1TAS17" brings the brand new feature along with performance and security updates. The update weighs in at 598 MB and is available as an OTA (over-the-air) update.
Once you update your OnePlus One, the device will ask you to train your voice for the "Ok OnePlus" command, which will let you unlock your device along with other features.
So, if you happen to have a OnePlus One, go ahead and check your device for updates and well, let us know how you like the new feature.