Last week OnePlus rolled out the community build of OxygenOS 3.5.1 for OnePlus 3. That build brought in some new features like Dark Mode, Night Mode Theme, LED Customization, etc. For those unaware, apart from OxygenOS, OnePlus manages HydrogenOS as well. And now, we are getting information that OnePlus has decided to merge the HydrogenOS and OxygenOS in order to deliver faster updates to its devices.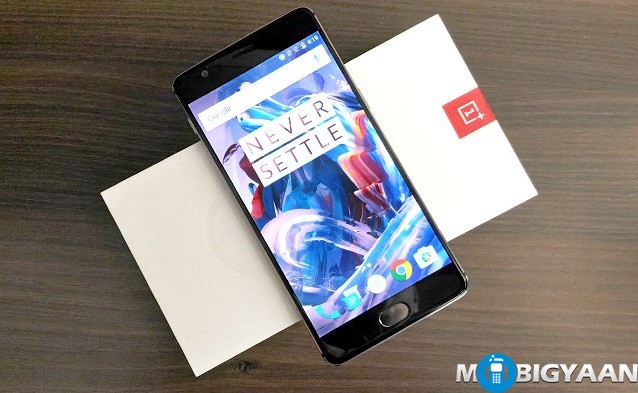 The OxygenOS is more of a near stock variant of Android OS whereas the HydrogenOS comes with more customizations and has UI similar to EMUI and MIUI. The HydrogenOS is only shipped with devices that are sold in China to cater to the taste of Chinese customers, whereas, the rest of world gets OxygenOS with their OnePlus devices.
Those who have updated their OnePlus 3 with the community build of OxygenOS 3.5.1 will notice that OnePlus has started moving away from the AOSP roots on the OxygenOS. We all know OnePlus as a company which provides great hardware at an affordable price. However, we also know that OnePlus isn't that good when it comes to providing updates faster. Hence, in a bid to roll out faster updates, OnePlus has decided to merge both their operating systems, HydrogenOS and OxygenOS, into one.
"With the community build we are experimenting with new ideas and features, and then using the feedback from our community to refine… In fact, the next versions of the community build will address a lot of the feedback we have already received." said OnePlus.
"The main benefit of combining our team resources is to speed up software updates. We know we have some room to continue improving there, and this is an important step in the right direction." the company further added.
After the merger, we might see the stock Android look depart from the OS and see a UI which is similar to the ones we find on most Chinese phones (no app drawer for example). OnePlus is still relatively a small company and having two different teams working on two different operating systems can be difficult to manage.
Well, those who wanted faster software updates, this might be a price they will have to pay with letting go of the stock Android look and feel on their OnePlus device. Having said that, it remains to be the seen how the new OS will perform as HydrogenOS is customized heavily as compared to the OxygenOS.
However, those who are going to miss the AOSP roots on the new OS should not forget that they can always resort to custom ROMs which do provide stock Android like look and feel.
What's your opinion about this decision of OnePlus?