Opera browser for Android version 18 released with support for tablets
With the increasing number of tablet users looking for a better web browsing experience on the device, Opera has updated its Android browser with special support for tablet devices.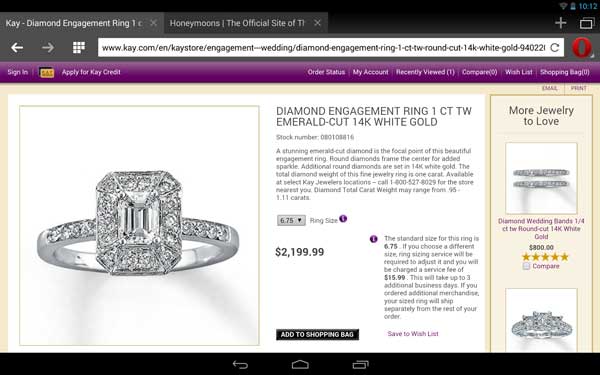 Opera Software has released an update for its web browser for Android devices. The version 18 of Opera Browser, which adds in special support for tablet devices. The browser for tablet is so designed as to easily access most used functions by placing them where the fingers would mostly rest on the tablet.
The Opera v18 for Android also packs in features like Discover, which provides stories from news, sports etc. by just swiping on the Speed Dial screen. Similarly the Off-Road mode compresses the data traffic to minimize data usage thus saving data costs as well allowing connectivity in difficult conditions. The Speed Dial screen allows you easily to add, organize and access your most frequently visited webpages. The Opera Browser v18 for Android can be downloaded from the Google Play store.
Speaking about the browser, Johan Schön, SVP for Mobile Consumer Browsers, Opera Software said, We poured a great deal of thought into the Opera for Android tablet version. The size of devices and mind-set of users make the tablet very different from its smaller cousin, the smartphone, and we have to respect that. In Opera 18 for Android, we have spent hours and hours tweaking, and fiddling with the placement of, even the minutest detail, just to get that top tablet feel."