The popular Opera browser on Android has just received an update, bringing the version to 20,  which brings WebRTC and GetUserMedia support. Something other browsers have had for a long time.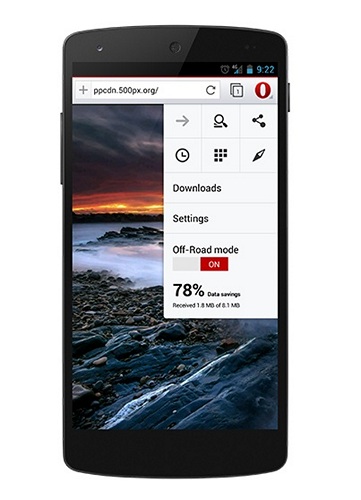 Opera for Android update brings support for in-browser video chats, thanks to WebRTC. Now, you can have video chats inside the browser as well, you don't need any app. You can chat with upto 8 people inside the browser.
"The web is the ultimate meeting place for all forms of communication, so why not build video communication capabilities right into the mobile browser?" says Peter Wallman, SVP of Mobile Products at Opera Software.
Along with the aforementioned updates, there are other new features the update brings:
A fresh look for the Speed Dial reflects a flat design.
Users of Opera for Android can now choose how to set up the browser navigation bars to suit their mobile phone or tablet.
The Chromium core got a kick up to version 33, and multiple bugs in text-wrap and text selection are squashed.
Improvements to search sees the combined search and address bar upgraded, allowing easier search by maintaining the words you search for in the bar.
The Opera for Android update is already available in the Google Play Store and it supports Android smartphones running Android 4.0 or higher. Do, tell us, how you like the new update?