As the year 2011 comes to an end, Opera has released list of the Top 10 visited websites from its popular Opera Mini browser, which has a little more than 144 million users around the world.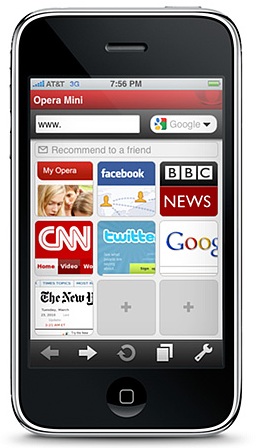 The top 10 websites are:

10. Twitter
So going by this list it doesn't come as a surprise for Google.com being on the 1st place as it is the default search engine in the Opera Mini browser. After Google, Facebook snatches the second spot and YouTube gets the third spot. One interesting thing to notice is that the fourth, fifth and sixth spot is held by Russian websites, which goes on to prove that Opera Mini is being users fairly well by Russian users. Other websites to feature in the list are Wikipedia, my.opera.com, Yahoo and Twitter.
Which website do you access the most on your Opera Mini? Tell us in the comments below.