Opera Mini goes native on Windows Mobile phones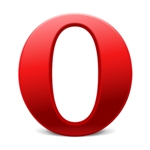 Opera Software has launched a native version of Opera Mini 5 beta for Windows Mobile 5 and Windows Mobile 6 based handsets.
The Opera Mini 5 beta for Windows Mobile includes the same feature set as the Java-based version. Renowned features, including tabbed browsing, the password manager, bookmarks and Speed Dial.  Opera Mini traditionally requires Java but the new Windows Mobile version does not, which means that Opera Mini will work on any Windows Mobile phone.
Opera claims that Opera Mini 5 beta compresses data traffic by up to 90 percent, which results into significant improved page-loading and speed. This results in a reduced data load, which can translate to lower browsing costs when on a pay-per-MB data plan or when on expensive roaming.