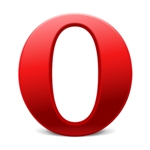 Opera Softwares have submitted Opera Mini for iPhone to the Apple iPhone App store. Few selected people first saw it at Mobile World Congress 2010 in February.

Early reviews of Opera Mini for iPhone praised the browsing speed, powering through Web pages up to six times faster than Safari. Due to server-side rendering, Opera Mini compresses data by up to 90 percent before sending it to the phone, resulting in rapid page loading and more Web per MB for the end user.

Jon von Tetzchner, Co-founder, Opera Software said, "The Opera Mini for iPhone sneak peek during MWC told us that we have something special. Opera has put every effort into creating a customized, stylized, feature-rich and highly responsive browser that masterfully combines iPhone capabilities with Opera's renowned Web experience, and the result is a high performing browser for the iPhone."

Will Apple approve iPhone? Will it not? Share your thoughts.