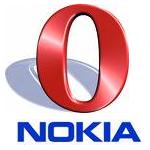 Opera Mobile 10 beta for Windows Mobile phones is now available for download. This version for Windows Mobile users elevates mobile browsing to a desktop-like experience, helping people to search, socialize and stay connected while on-the-go.

The Opera Mobile 10 beta for Windows Mobile looks and feels similar to the Opera 10 desktop browser and Opera Mini 5 beta. Opera maintains its powerful arsenal of features in this beta, including Speed Dial, tabbed browsing, a password manager and its super, server-side compressor, Opera Turbo.

10 ways that Opera Mobile 10 works for you

1. Intuitive new interface : Opera has thrown out the clutter and is keeping it simple in terms of aesthetics. Less is more when it comes to mobile browsing.
2. Speed Dial : Speed Dial serves as your personal table of contents for the Web. Your favorite sites welcome you upon launching Opera, and in one click, you are there.
3. Tabbed browsing : Open new links in multiple tabs to bounce between sites easily.
4. Password manager : Save those annoying passwords with Opera's password manager, or if you are feeling vulnerable, simply and swiftly delete all.
5. Touchscreen or keypad navigation : Whether your Windows Mobile smartphone is touchscreen or keypad-based, Opera Mobile 10 beta is customized for your navigation style.
6. Save images : Select and save your friends' Facebook pictures to your phone for offline viewing later.
7. Opera Turb : Offload your page rendering to one of Opera's servers, and reduce your data costs.
8. Advanced compatibility : Since Opera Mobile 10 beta is based on Opera's browser for desktop computers, it maintains advanced Web-site compatibility and ensures that nearly any site is accessible from a mobile phone.
9. Smooth surfing : Pan, zoom and smoothly scroll your way through the Web.
10. It is free! Opera Mobile 10 beta for Windows Mobile is available as a free download at www.opera.com/mobile/ or m.opera.com/mobile/ (for phone download).