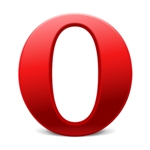 Opera today released the first beta of Opera Mobile 10.1 for Symbian Series 60 phones. Opera claims that best features in Opera Mobile 10.1 beta all reside under the hood, with the powerful Presto rendering engine, Vega graphics library and Carakan JavaScript  engine bringing the same engine power to mobile as on desktop.
It supports geolocation which puts you and your mobile on the map, so that web services such as maps and travel applications can offer you tailored, relevant content. If you do not want share your location then you can do so by visiting privacy settings of Opera Mobile 10.1.
Features of Opera Mobile 10.1
Opera desktop features, like Speed Dial, Opera Link, password manager.

Tabbed browsing, a virtual keyboard, kinetic scrolling and auto-rotation to landscape.

When the network speed makes browsing tough, turn on Opera Turbo. Use our servers to compress webpages on the fly and more than double your browsing speed.
Opera Mobile 10.1 beta is available for smartphones based on Symbian/S60, 3rd and 5th editions. The beta is free to download directly to your mobile phone from m.opera.com/next