At an event in Saturday just ahead of Mobile World Congress 2019, China-based Oppo briefly showed its first 5G smartphone. However, the company has not yet revealed more information about the phone, including the name.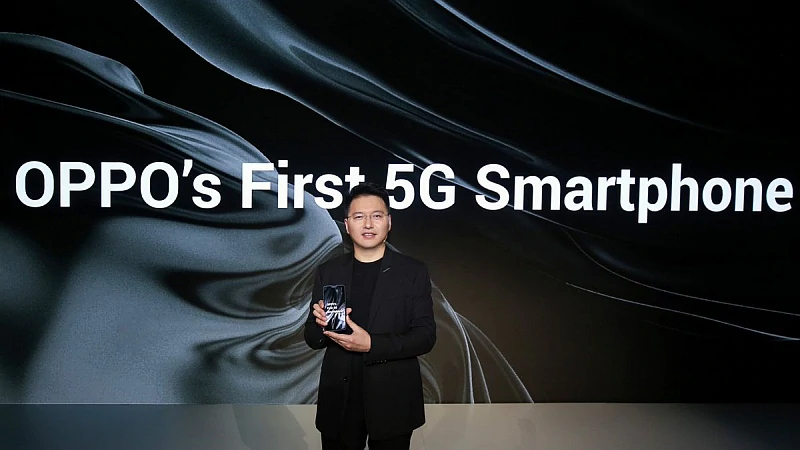 The company has just announced that the 5G smartphone will be powered by Qualcomm's Snapdragon 855 octa-core processor, manufactured using the 7nm process. It is accompanied by Snapdragon X50 modem to enable 5G connectivity. 
Oppo's Vice President Anyi Jiang said that the company has overcome many obstacles to achieve the feat of launching a 5G-enabled smartphone, including the design of the antenna and RF modules. 
Further, Oppo also announced the Oppo 5G Landing Project under which the company is partnering with telecom companies like Optus, Singtel, Swisscom, and Telstra for the rollout of 5G products and services. 
The phone is scheduled to launch in Q2 2019 in the next quarter, somewhere between April and June. The phone is also expected to come to China Mobile this summer. 
The 5G network is being seen as the next big thing in the mobile industry, which promises to offer 10 to 100 times faster speeds than 4G and to connect to the internet in around 1 millisecond. Network operators are also gearing up to launch and expand their 5G networks.