Oppo launched the F1 in India in January this year. It later on launched the F1 Plus in April. Now, it's all set to bring the F1s in India on August 3.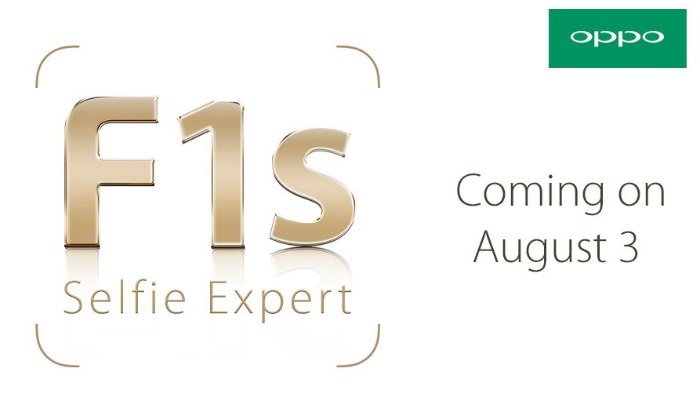 Oppo today announced the F1s, successor to the F1. Like the other F1 phones, the F1s is also a "Selfie Expert" and will carry on the legacy of its predecessor when it comes to photography. Oppo will be launching the F1s in India on August 3. The news was announced through Oppo India's Twitter handle. Oppo tweeted "Step up your selfie game! The all new #SelfieExpert #OPPOF1s is on the way. Mark your date for 3rd of august."
"Global reception for the F1 has been incredible and users have given us a lot of great feedback, so we wanted to go one step further to bring them the ultimate experience. The upgraded F1s is going to be a huge hit." said Sky Li, OPPO Vice President and Managing Director of International Mobile Business.
"OPPO will continue to focus on perfecting and innovating smartphone photography going forward, with new breakthroughs on the horizon." Li further added.
Oppo also claims that the F1 occupied the top spot in $225-$300 (around ₹15,000 to ₹20,000) price range in India, Indonesia and Vietnam in May. It also secured the second spot in the same category in Thailand and Malaysia.
As of now, there are no details about the Oppo F1s, so all we can do right now is wait.