The Oppo Find 7 created quite a hype before its official debut. Whether it is its '50-megapixel' camera capability or 2K display, the phone has managed to stay in the news for long. Oppo's yearly fortunes rest mainly on this flagship device, which has to therefore manage expectations in a market where even flagship smartphones such as the Samsung Galaxy S5, HTC One M8 and Sony Xperia Z2 haven't been truly able to create a huge splash.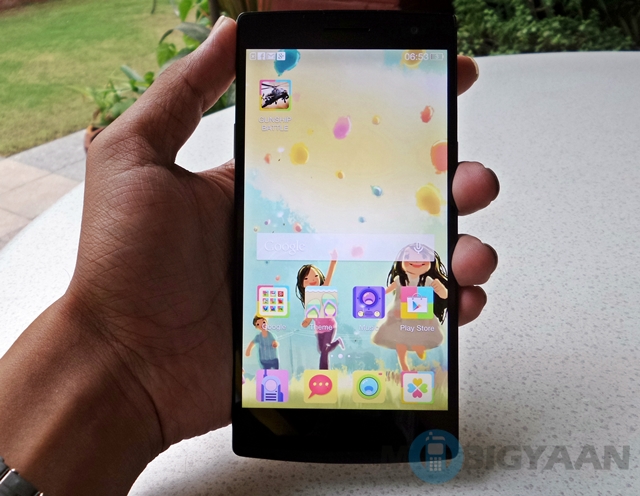 The Find 7 truly has many amazing features on offer. It is currently the only 2K smartphone out there, besides the LG G3. But, will it really measure up to its Rs. 37,990 price tag? Does it really have the vigor to make it to the top league? That remains to be seen.
Let's have a detailed look at it and make the decision for ourselves.
Oppo

Find 7 Specs:
5.5-inch display
Quad HD (2560 x 1440 pixels) resolution
2.5 GHz Snapdragon 801

processor

3 GB RAM
32 GB internal storage

microSD

expansion
13 MP rear camera with flash
50 MP capture with SuperZoom
5 MP front facing camera
3000 mAh battery
Hardware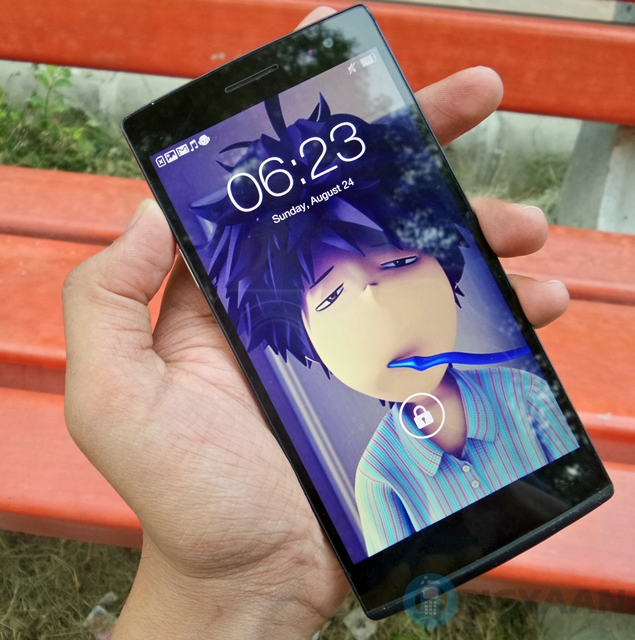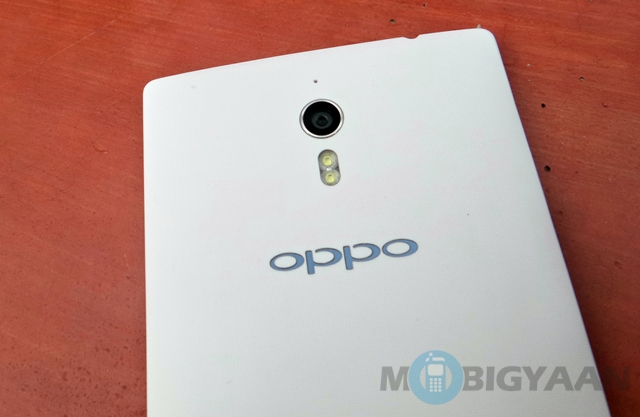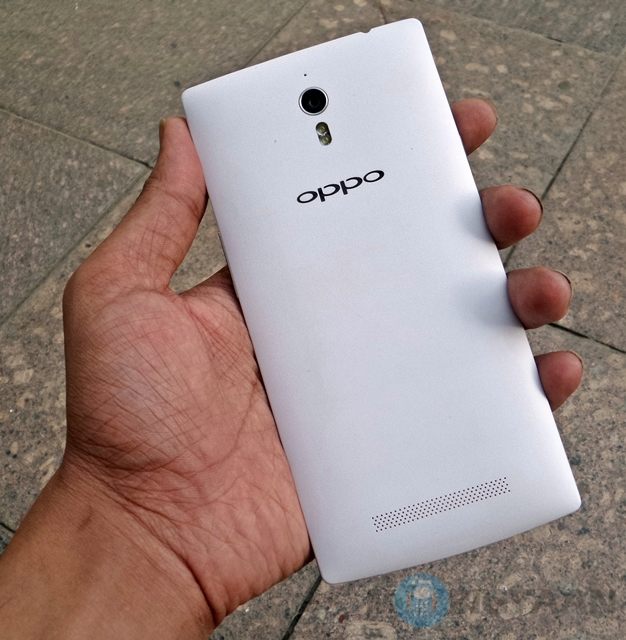 The Oppo Find 7 is a breath of fresh air when it comes to the looks and form factor. While it has a rectangular form factor, Oppo has differentiated the Find 7 by endowing it with a uniquely textured back, which makes it easy to hold, a pleasure to look at and definitely something that stands apart from the usual Glass/metal quagmire. The handset is mostly plastic, but yet doesn't feel cheap. It is plastic rightly executed!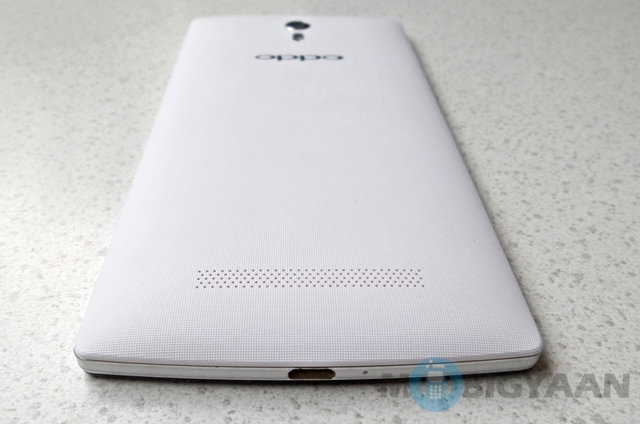 The Oppo Find 7 is designed as a high-end smartphone and makes no bones about it. As far as the form factor is concerned, it has the right amount of panache. Some people might prefer the Oppo N1's pearly form factor over it, but I am not one of those. I would rather have a phone that I am able to handle well, than one that is only plain picturesque.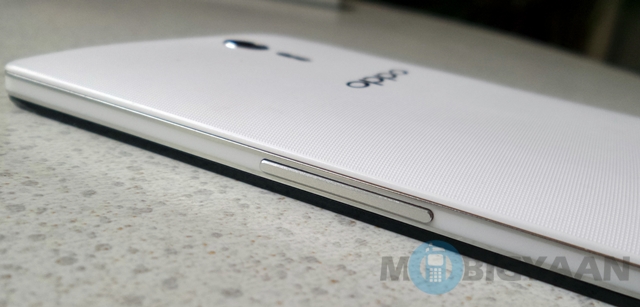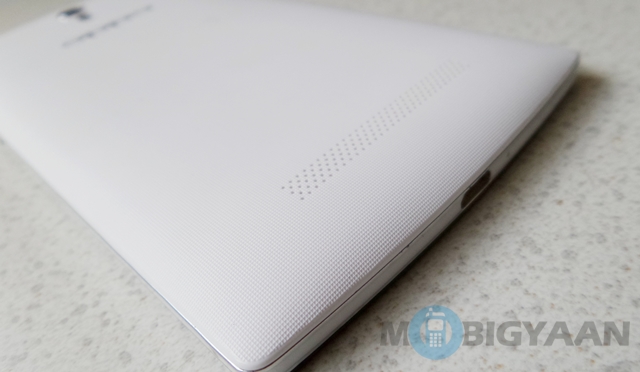 The Oppo Find  7 has the right amount of jazz when it comes to execution. It has actually done something that Samsung failed to do – create a textured plastic back that people would cherish.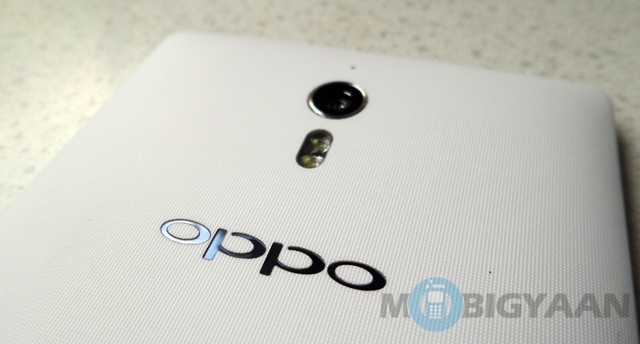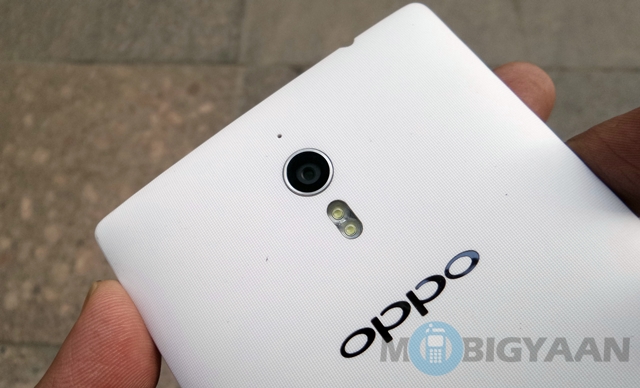 The back of the Oppo Find 7 isn't scratchy and you will actually find it soothing to keep running your fingers over it. The Oppo logo etched in the middle of the textured back looks pretty good. The 13-megapixel rear cam looks pretty good, while rear speaker, which is located quite near the lower end of the phone looks suave.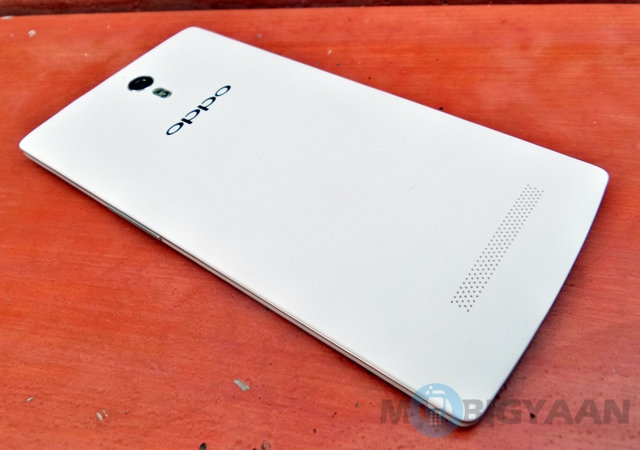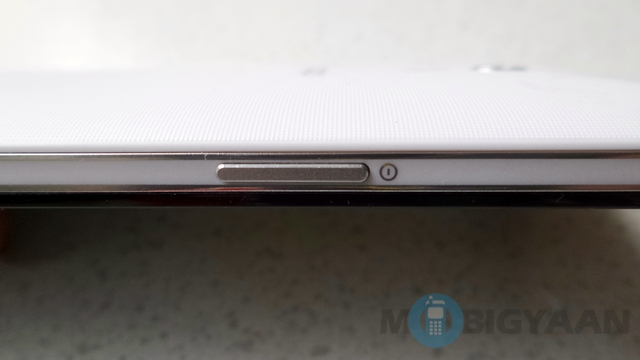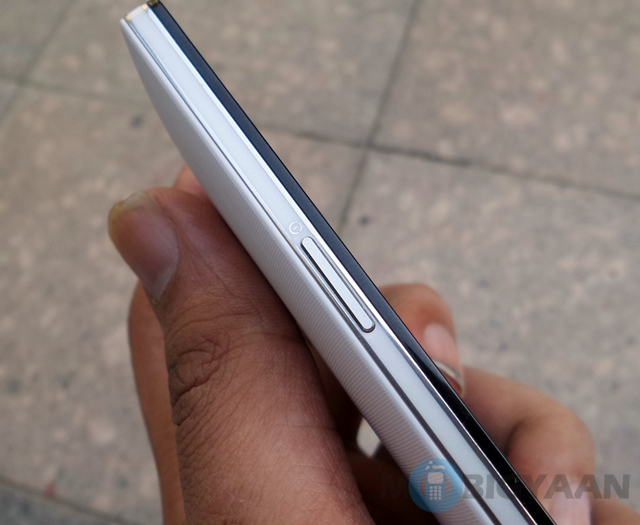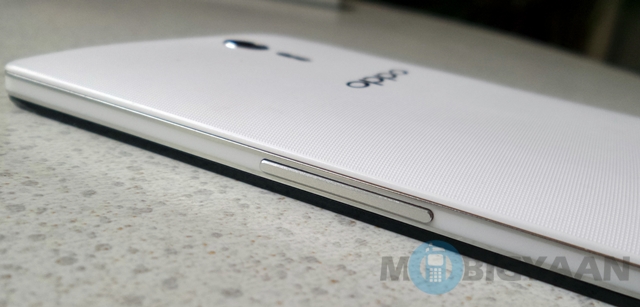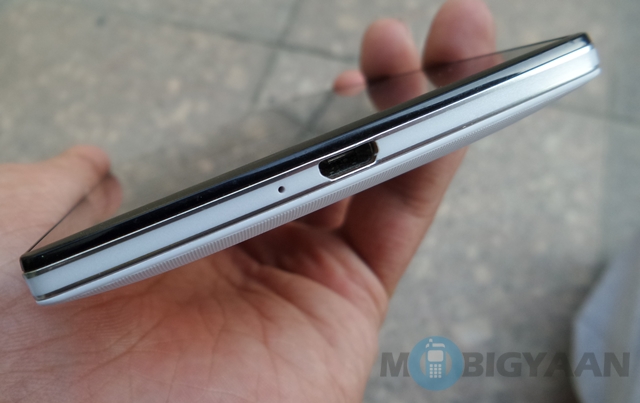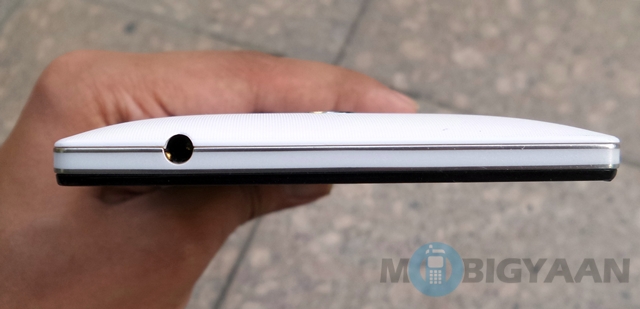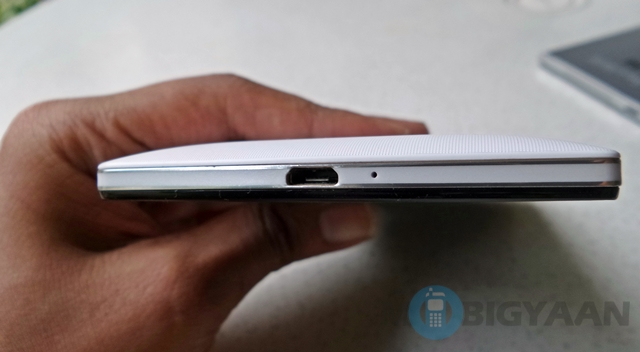 The backplate is also removable and you will have to gently do so, by starting around the 3.5-mm jack and gently peeling the back cover off each of its clasps. You would need a slightly grown nail to avoid hurting your fingers while doing do. You just feel at comfort with with its curved, squarish edges that let you gently hold it and well, even cherish it. Ours was a white Oppo Find 7, but the black one is equally cool, with zigzag design instead of the straight-laced one that we had. Inside, rests a SIM slot above the battery, while the MicroSD slot rests under the battery.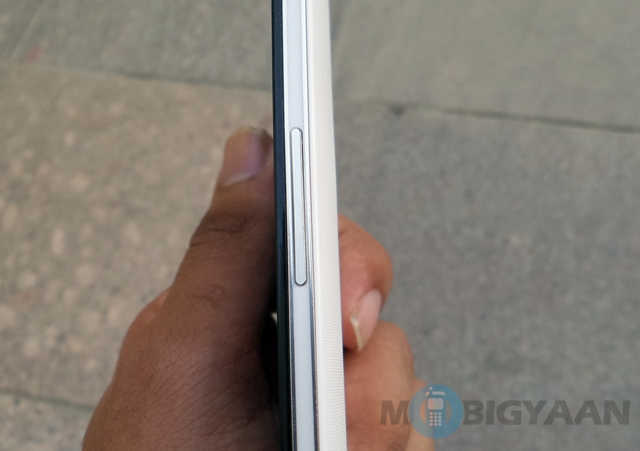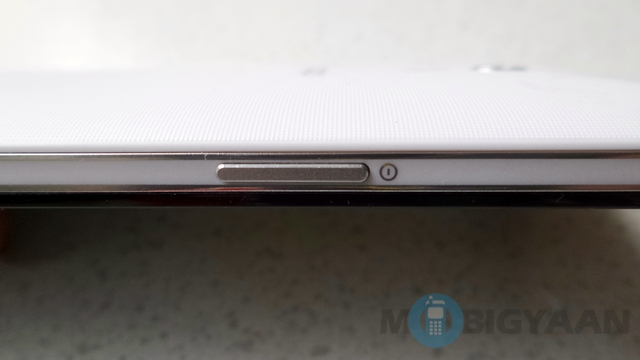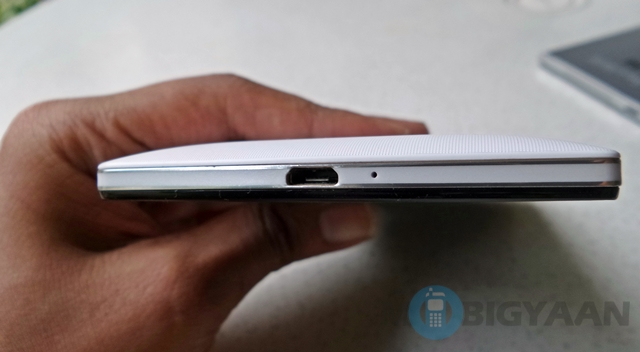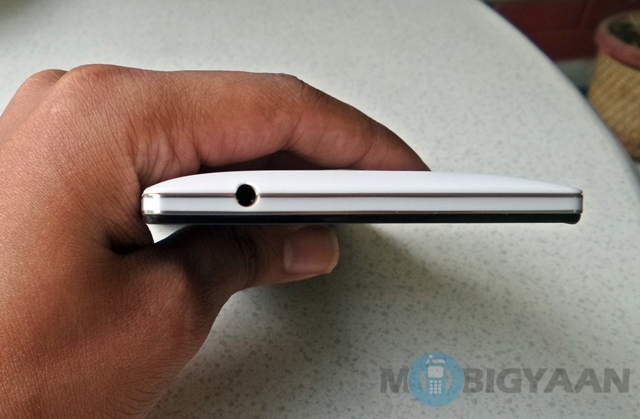 The sides are another thing – they have a glass and plastic mix, which gives the phone solid mix – a kind of white marble look. In fact, you might look at it and feel the marble-esque luxury in all its splendidness. Not only that, it is covered by the chrome around both edges, which gives a view of how much detail has been paid to designing. Lest I forget to mention, it also has an LED notification light at the bottom, which gives it a premium feel.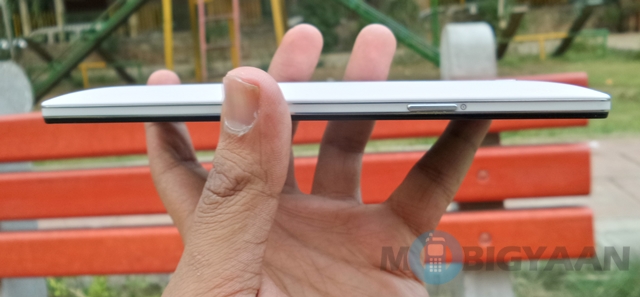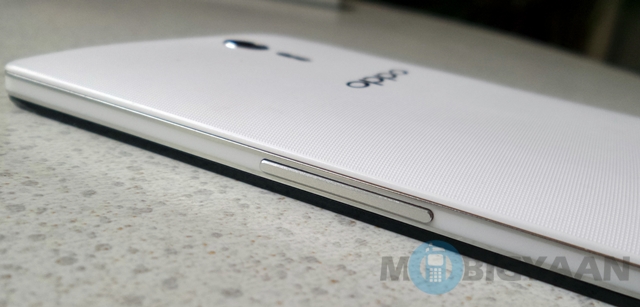 Apart from this, the metallic buttons – Power button on the right side and Volume rocker on the left look awesome along with the MicroUSB slot at the bottom and the 3.5mm audio jack at the top.
The internals of the phone too, are as impressive as its external hardware. The Oppo Find 7's internal hardware is actually what justifies its massive price tag. Inside, rests a 2.5-GHz Snapdragon 801 processor, 3 GB RAM and Adreno 330 GPU.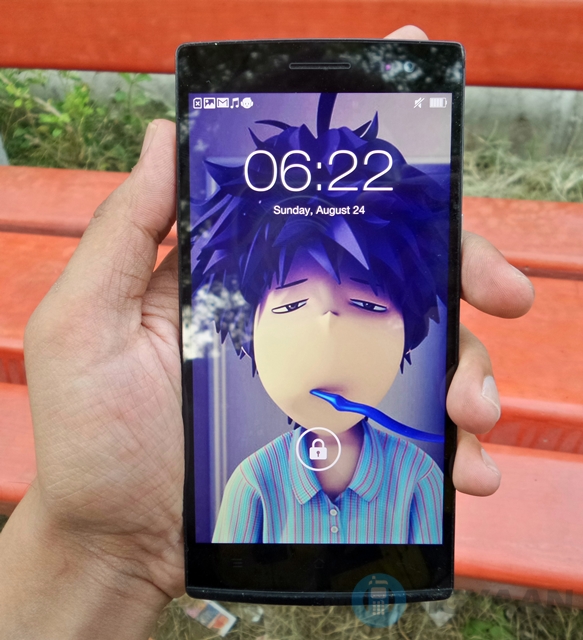 The front is equally good. My view about the 2K display is simple – there isn't too big a difference between a 2K display and an average Full HD one, unless you are watching 2K videos. Even at full brightness, I just could not feel the leap that, I would say, going from an HD (720p) display to a full HD display. The human eye can only differentiate so much, which is the reason that Apple has stuck with a 'Retina' display and not delved any further.
I only wish that they paid half as much attention to the frontal design as they did to the back, this phone would have been a beauty. When, you flip over the phone, you see a plain-looking display that doesn't do the rest of the phone any favors.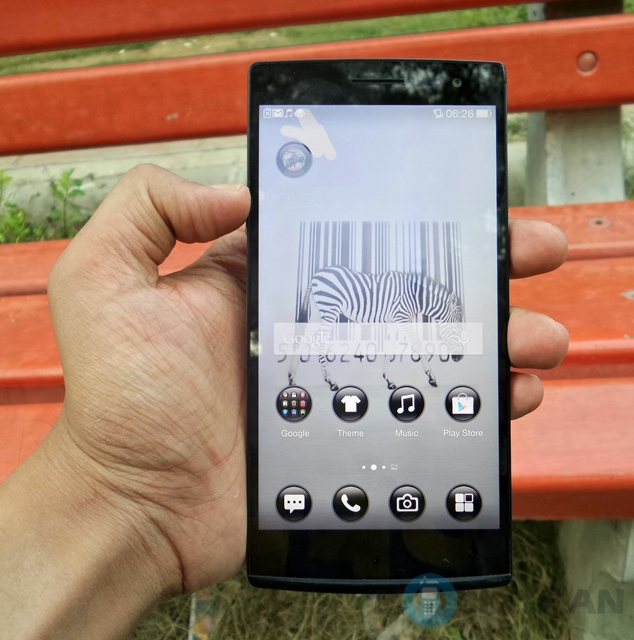 The front cam and the speaker above the display look cool. But, the Oppo Find 7 design and hardware, stops short of being perfect. It contains the usual Oppo flaw – a minor one that hasn't been repeatedly addressed in all Oppo handsets and sticks out like a sore thumb – The capacitive buttons below the display aren't properly lit. They are just too dim for comfort. In fact, even if you might use them in a normal environment, they are bound to cause a hassle in a dark room.
In my view, Oppo has done a  far better job in designing the device than many other brands, it tops the Samsung Galaxy S5 and the Sony Xperia Z2 in terms of design, but doesn't come anywhere near the HTC One M8. The internals are awesome and a little more effort would have actually lent some more elegance to the handset. Generally, the handset doesn't give you too much to complain about, except that they had already come halfway to making it awesome, but stopped right there.
Display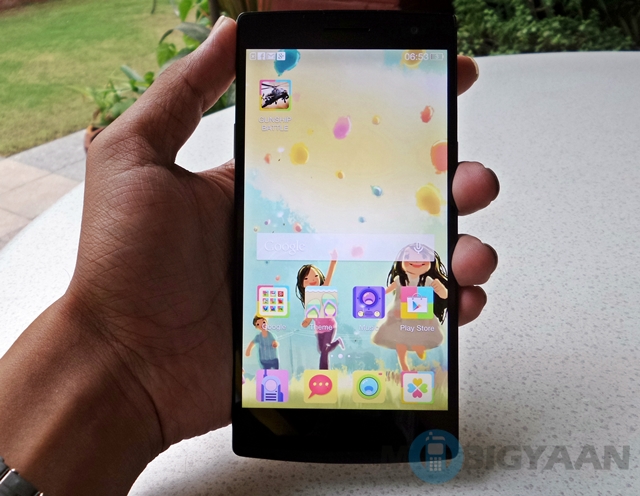 The Oppo Find 7's 2K display is actually touted as the high point of this device. The 5.5-inch Quad HD display (2560 x 1440p) When you look at the front of the device, you will be finding yourself imbued with its display. That seems the whole point of the design. The Oppo Find 7 display is designed in such a way, that it is all you will notice about the handset at first.
As far as the display is concerned, it was pretty cool to look at. I wouldn't rate too high above a normal full HD display, yet there is something different about a 2K display. Whether you put up animations, graphics or Live wallpapers. The display is pretty crisp and the colors were vivid and vibrant and pixel density ranks high up at 534ppi. But, if you give it a detailed look, you might notice that the display picks up some colors better than others. The only flaw that I can find is that Oppo could have done much better with the whites, reds and blues and utilized the 2K display better. Isn't that what the consumer is paying for?
Well, a 2K display is best compared to a 2K display, right? So, I placed it with the only other 2K phone currently available in the market, the LG G3. Not surprisingly, the G3 topped the Find 7 in terms of display performance, but you have to take into account that there is around Rs. 10K difference between the price tags of both.
Besides that, The other thing that can be improved is the sunlight visibility.
Software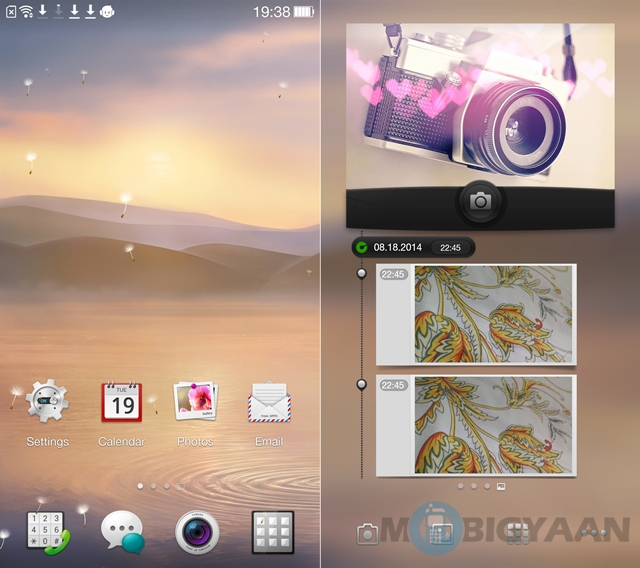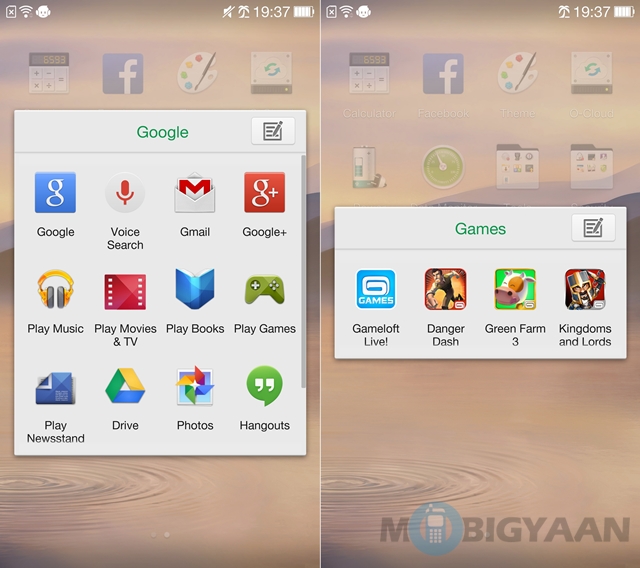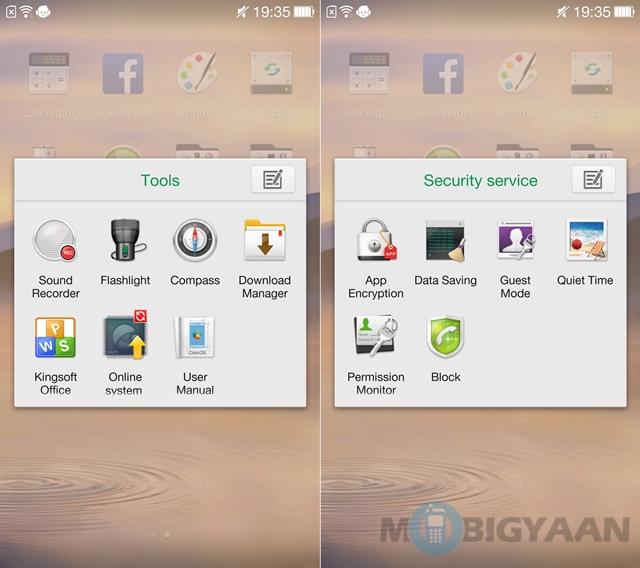 The Oppo Find 7 comes with Android 4.3 based Color OS. The fact that Oppo hasn't still upgraded the phone to Android 4.4 is something that feels weird to me. Oppo ensured us at the N1 Mini India launch event, that every Oppo high-end device will be upgraded to Android 4.4 with Color OS 2.0, which should roll out soon.
At the start, Oppo's Color OS, will feel like any of the gazillion Android AOSPs pout there. But it comes with a little bit of difference, and most of its features are eerily reminiscent of the MiUi ROM. For example, there are varied themes on the device, which change the icons, wallpaper and more. These themes let you stand out in the ocean of phones and also let you set something according to your mood.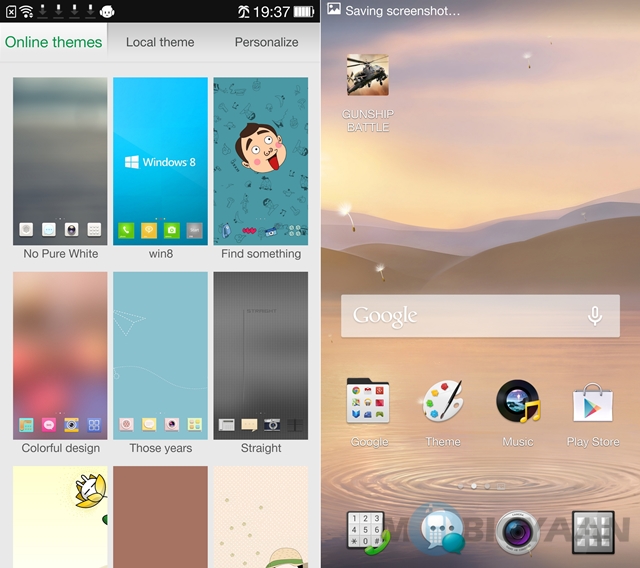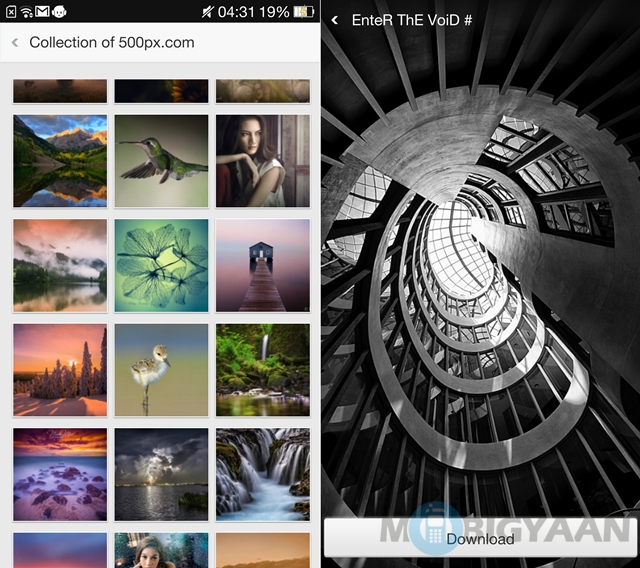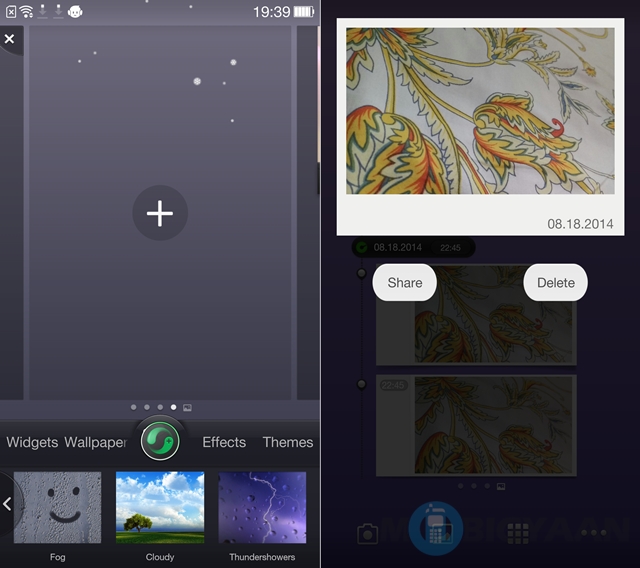 The UI in itself has some good stuff on offer. Besides weird, cool and funny themes, there are three homescreens which give you access to different apps, just like any other Android phone under the blue sky. But, where Oppo differs, is that there is an additional homescreen that lets you access the camera feature easily. It gives you a preview of what you would be shooting, along with letting you share or delete shots, right from the homescreen.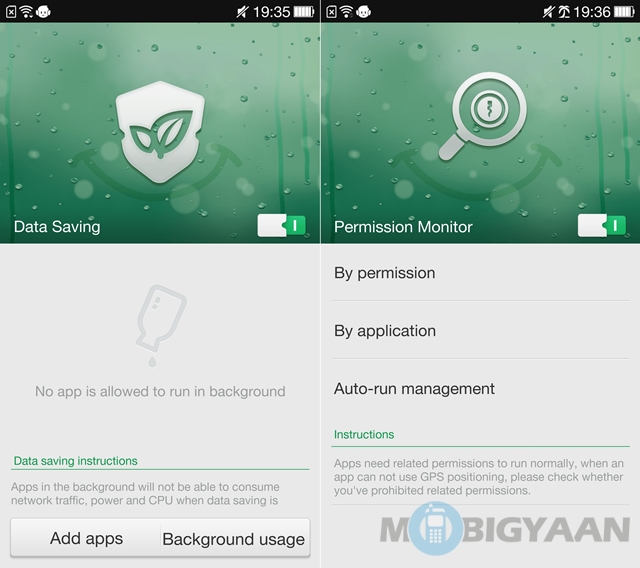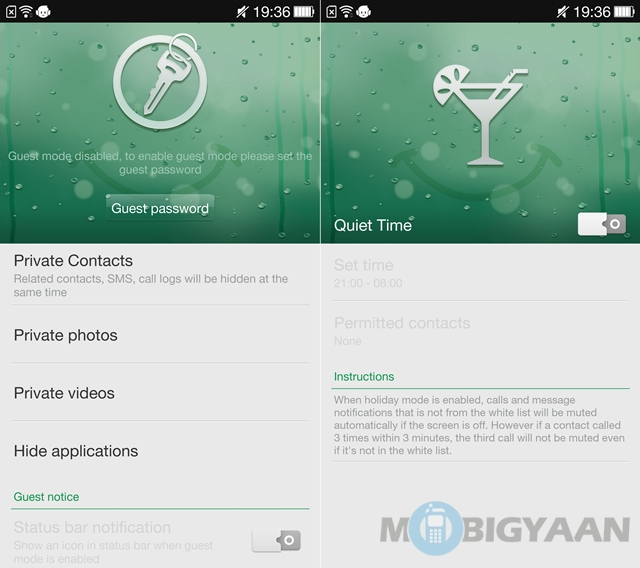 Not only that, there is also a permission manager there, which lets you moderate which content any app accesses. There is also a Moto Assist-esque Quiet Time feature, which lets you actually keep the phone silent for a particular time every day. Besides this, there is also a Guest Mode, which lets you keep your photos, videos and contacts from someone you are handing over your phone to. You can also save your data using data saving, which puts limits on your data spending.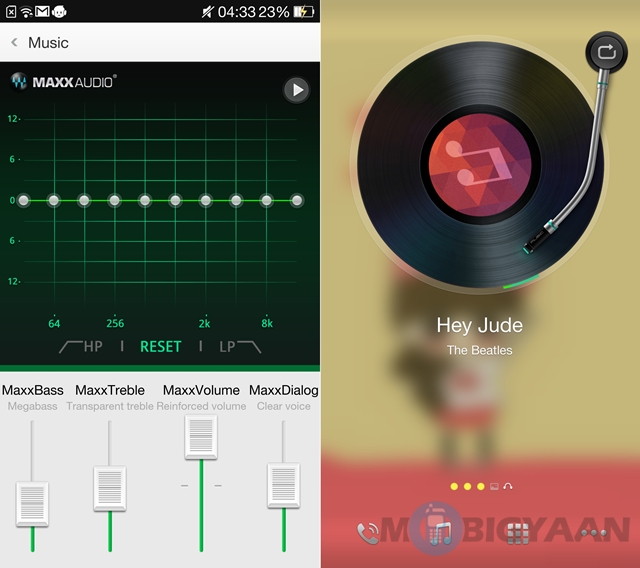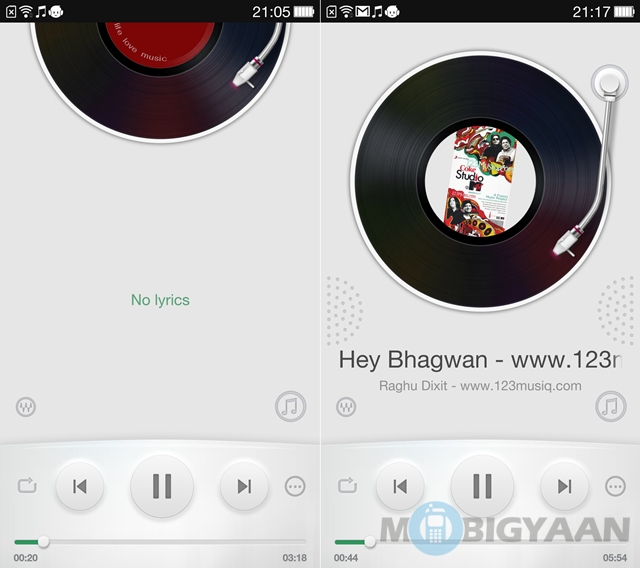 I was also impressed by the music player, which might just be the best out there.
The preliminary keyboard on the Oppo Find 7 is the Swype keyboard, but you can also use the Google Keyboard as an alternative.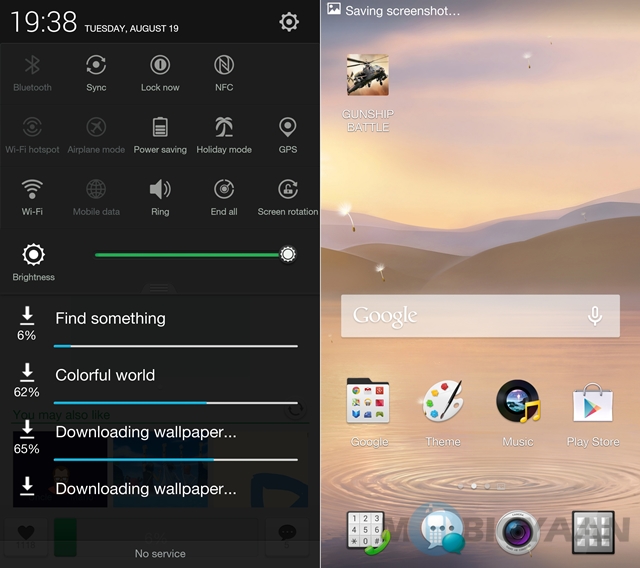 The notification bar is slightly evolved from the normal Android one, since this one is folded into two parts, you get the normal toggles along with notification, but if you push the toggles down, you can get even more controls. The notification bar, unlike the icons, doesn't change when you change the theme (unlike Xiaomi's MiUi). But still there are many interactive theses available and some of these, I found quite interesting. I hope Oppo will keep improving on it.
But, there is a part of the Oppo Find 7, that I found, well, simply enchanting!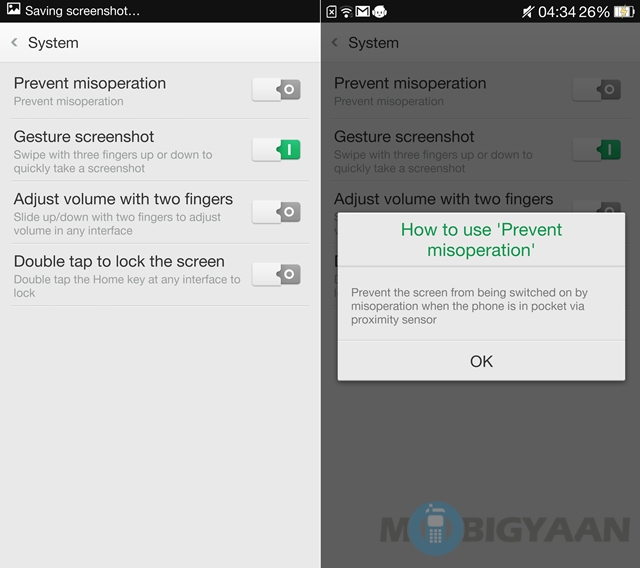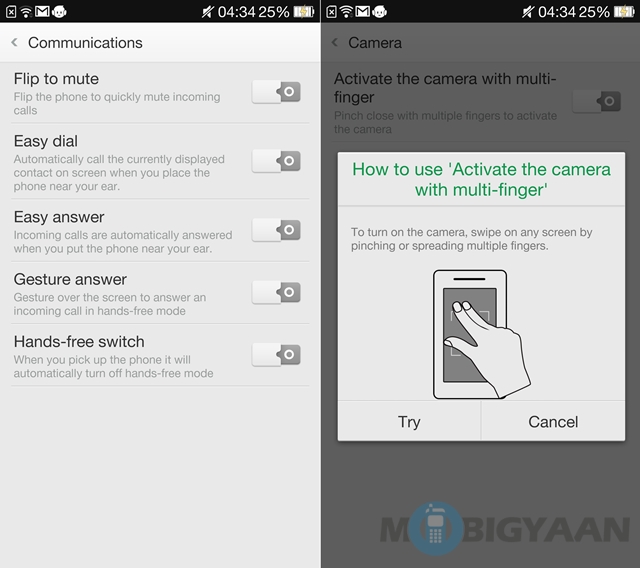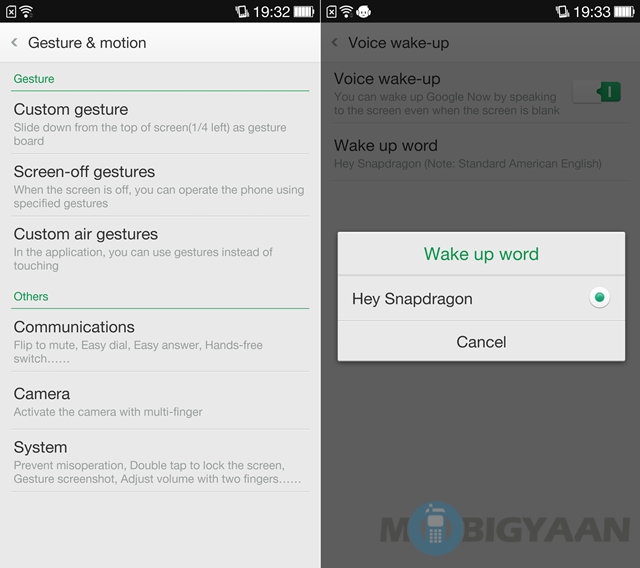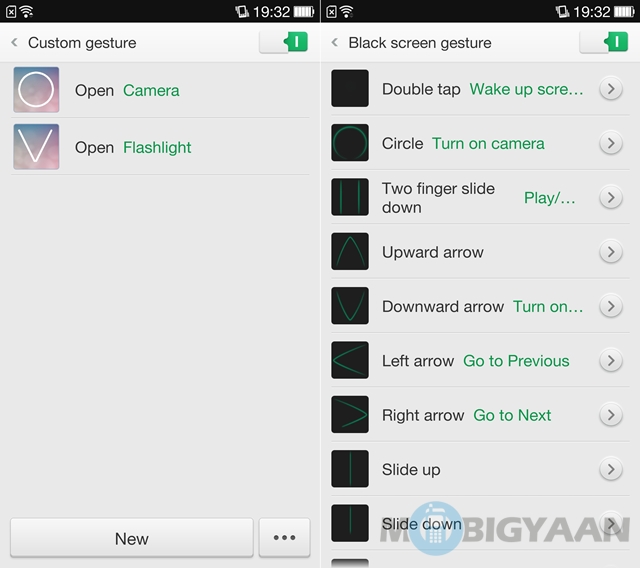 This is, beyond a shadow of doubt, its gesture controls. There are more gesture commands on board the Oppo Find 7 than you can imagine and what's  more you can actually create your own! Anything else you can imagine about gestures? Well, how about ones that work when the display is off? Yes, Oppo has done it! Try using a gesture command on the Oppo Find 7, while the screen is off and it will instantly light up with the corresponding function, which is nothing less than a delight.
Only two gestures are available for you beforehand – the 'V' for opening the flashlight and the 'O' gesture for opening the camera. Both work with the screen closed, which is a delight. But, as you delve further into the software and navigate to the settings tab, you will see more gesture commands than you can imagine. Unlike Samsung and many other companies, which have put in gesture controls just for ornamental purposes, Oppo has actually made good use of it. In fact, after some days you will be adept at using the phone via gestures. This trumps the 2K display as my favorite thing about the Oppo Find 7.
One other thing about the Color OS, is how simple they have made it to uninstall apps. Do you think that you longer want to play Flappy Bird? All you need to do is press and hold the app and the whole menu will start wiggling in a typical Android fashion. But you can actually uninstall an app, without going to the settings menu. Yay! All you need to do is press the 'delete' button on this screen and Poof! The app vanishes, like it never existed on the phone.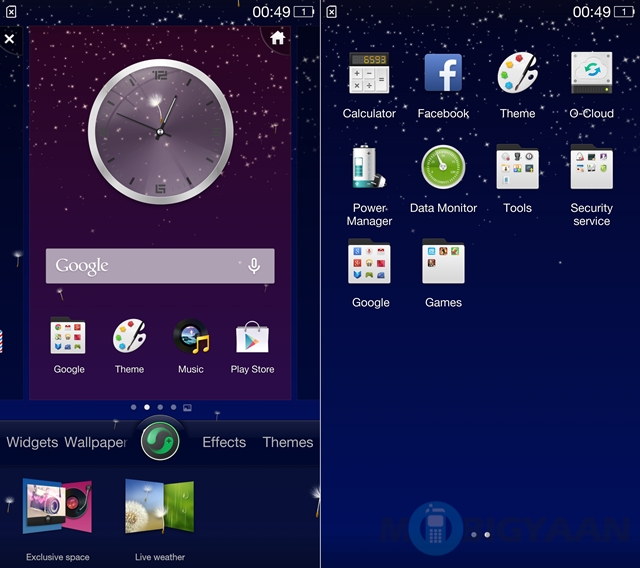 My view of the Color OS is that, it is one of the cool and amazing new UI's  out there. There is some work that needs to be done, with regard to its looks (it would certainly help Oppo's case to make it more colorful and vibrant) and smoothen some rough edges, but it is better than the one provided by Sony, Samsung though not comparable to HTC's Sense UI. But it still offers something ahead of the lot, especially the gestures, which are a breath of fresh air.
I will be waiting to see what Color OS 2.0 has to offer. For now, I would call it a satisfactory OS that can do a little better.
Camera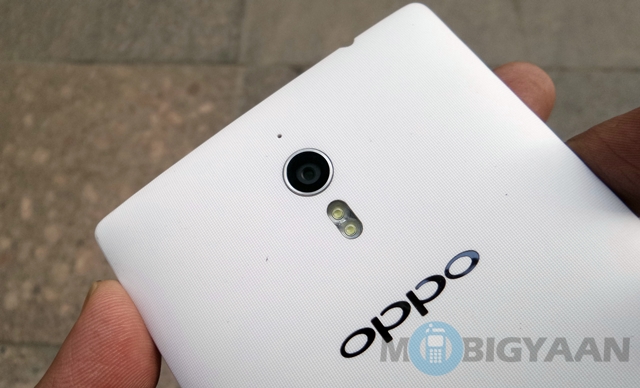 Besides the 2K display, the Oppo Find 7 has been hailed as the top ranking feature of the device. But 50-megapixel shots? Well, in case you bought an Oppo Find 7 for those, you've been trolled. The Oppo Find 7 comes with 13-megapixel rear cam and a 5-megapixel front cam. The 13-megapixel rear cam house the same Sony Exmor R sensor that you would on many other smartphones. The camera was okay, but not even high up among smartphone cameras available in the market. Not by any stretch of imagination.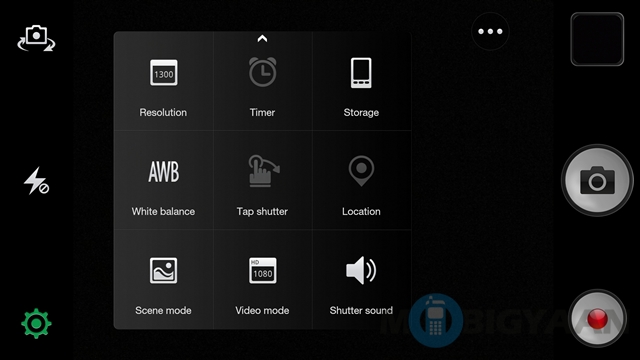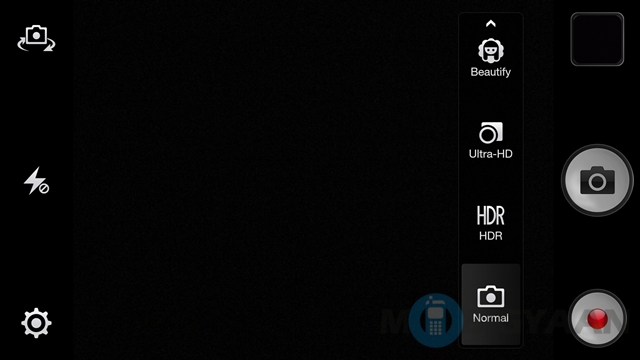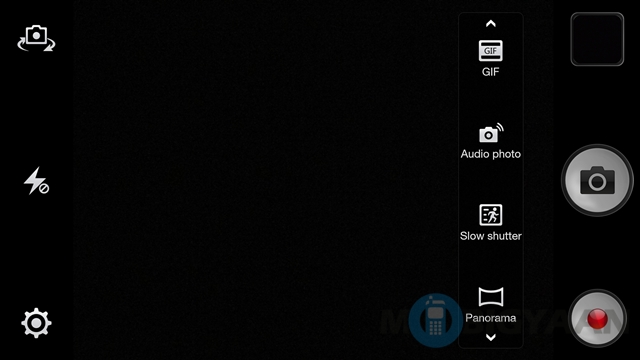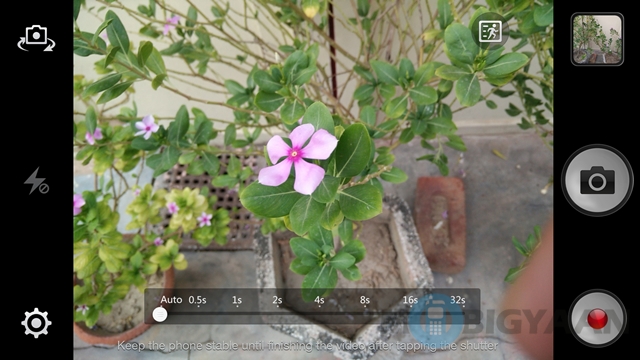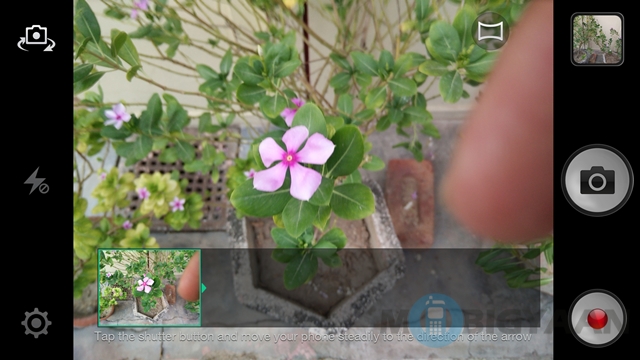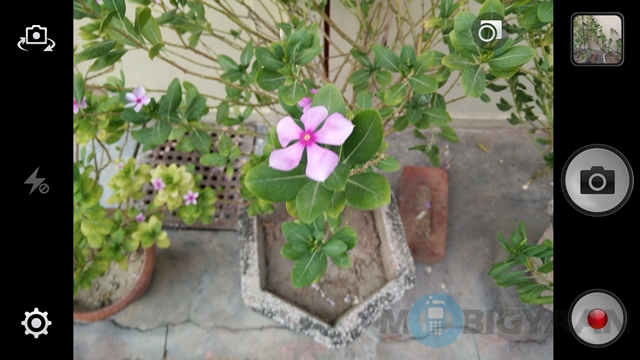 The camera app though, tries to make up for it, as much as it can. The camera interface is pretty clean.  It is pretty suave too, offering modes in the form of separate menus, that only come alive when you want to access them. The variety of modes is great, ranging from the normal HDR, Panorama and Auto Modes to an absolutely unique GIF mode.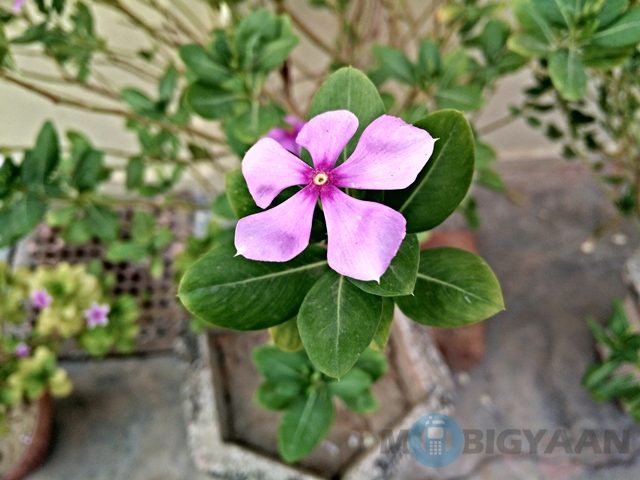 But the variety of modes does not mean that they actually are good. In fact, the HDR mode brightens up the images a bit too much, while the Auto mode is a bit unsaturated.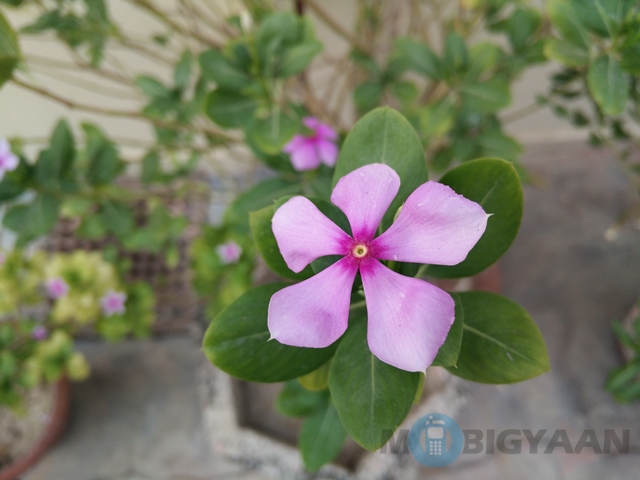 The most hyped thing on the Oppo Find 7 is the 'Ultra HD mode' which promises 50-megapixel clicks. Well, it's a joke. The Ultra HD mode does not perform up to expectations. Let alone '50 MP' images, I would consider normal Auto Mode images from a Sony Xperia  Z2 or even a Samsung Galaxy S5 much better.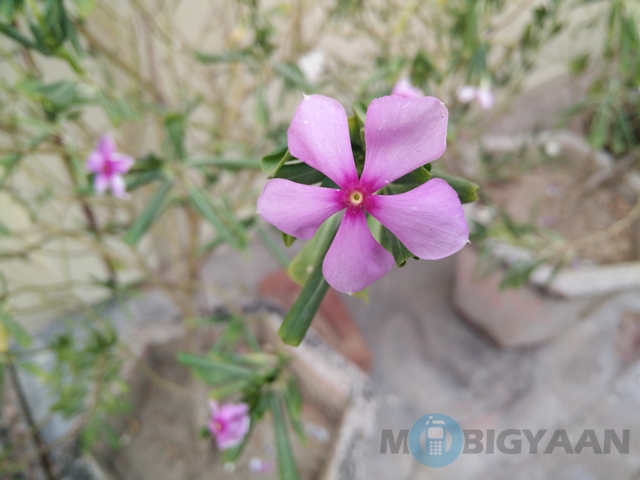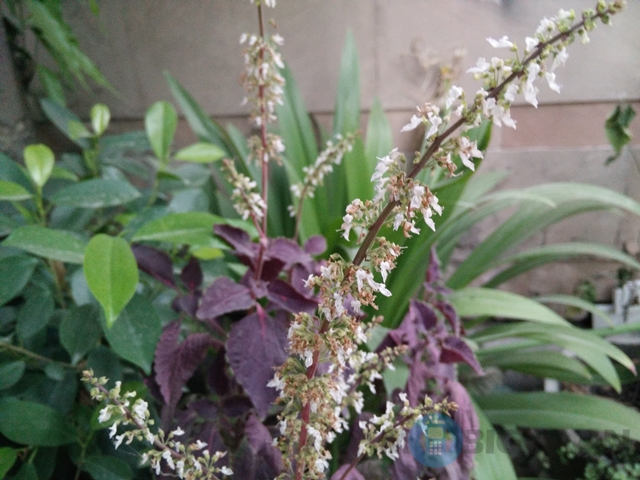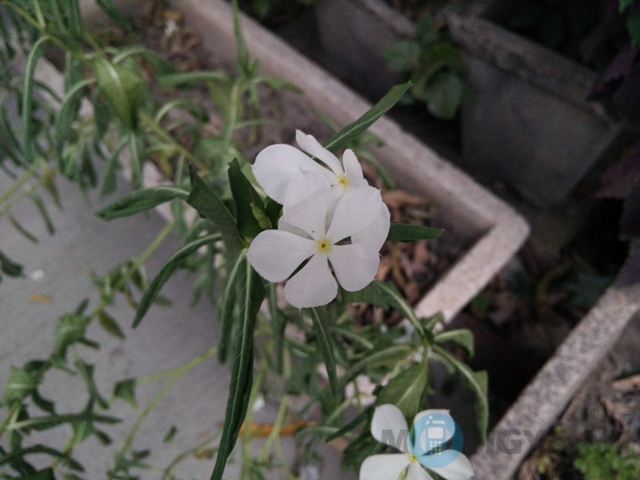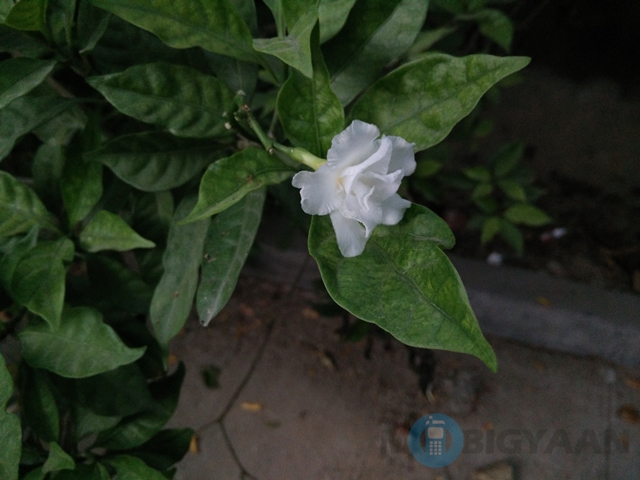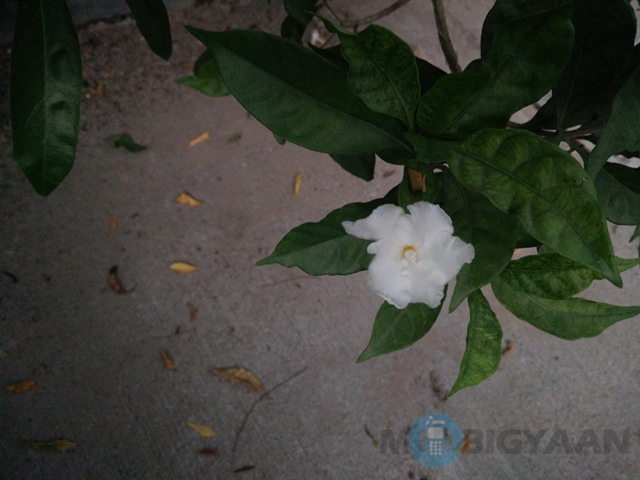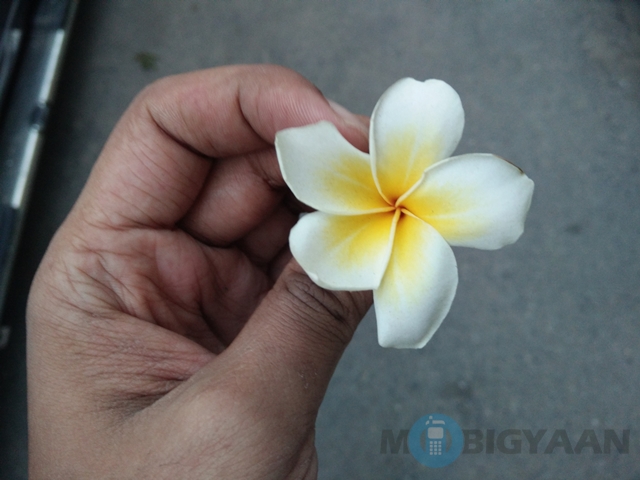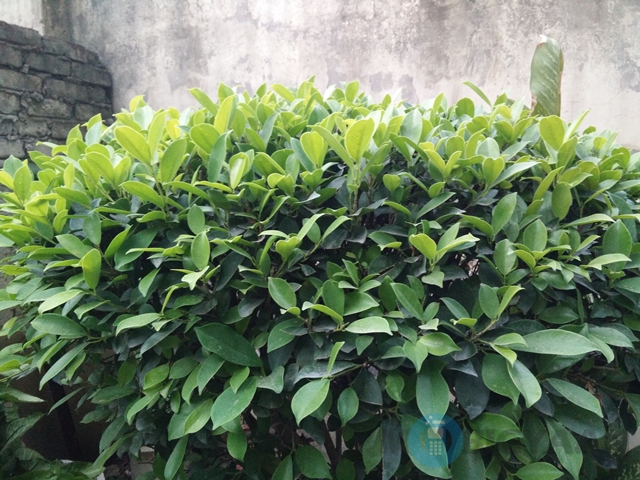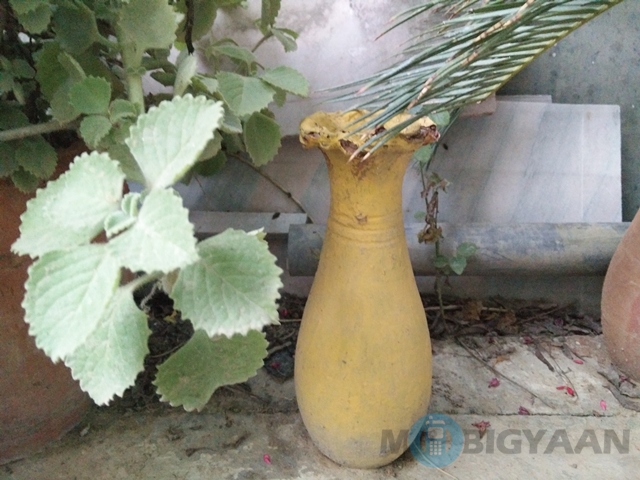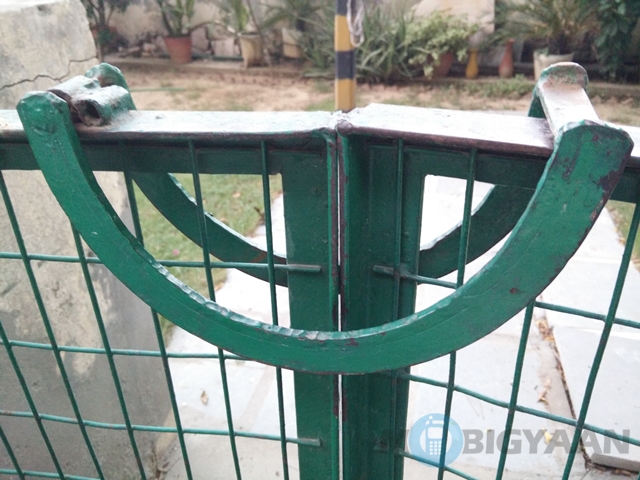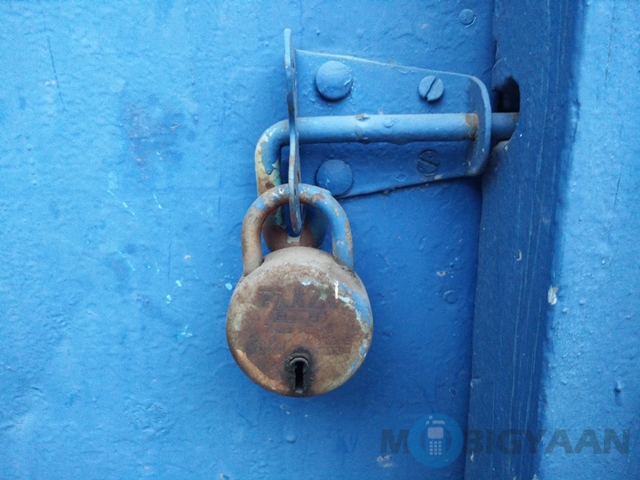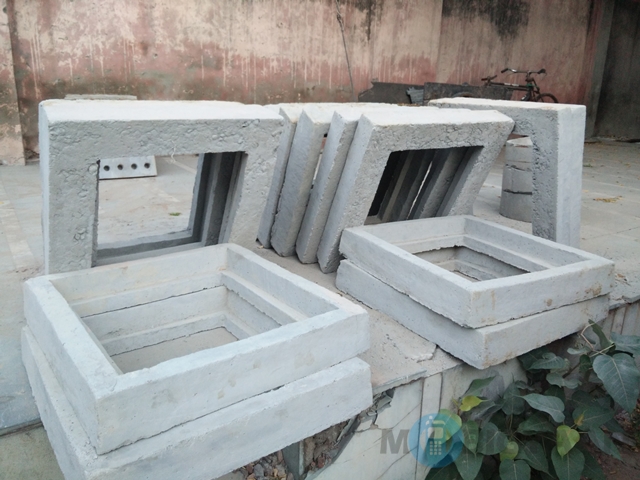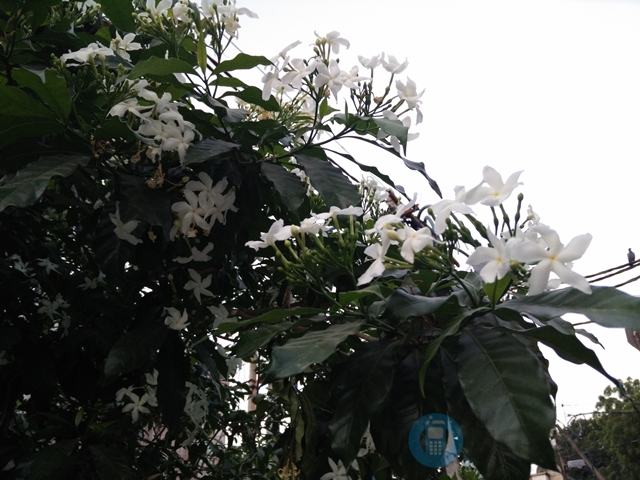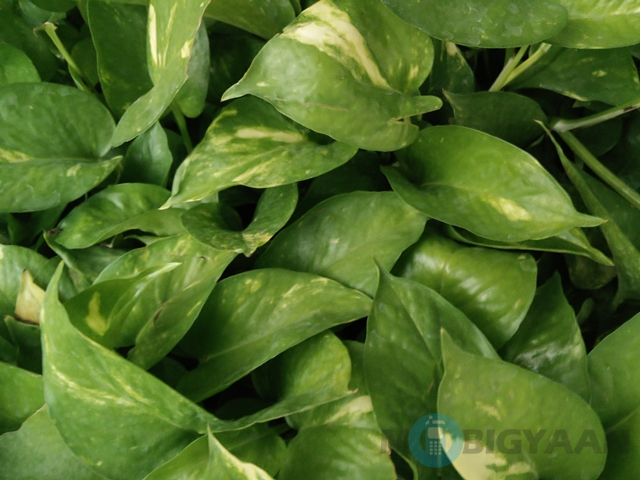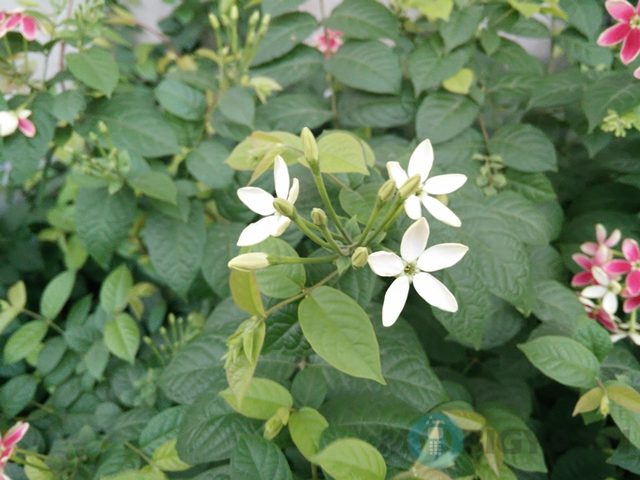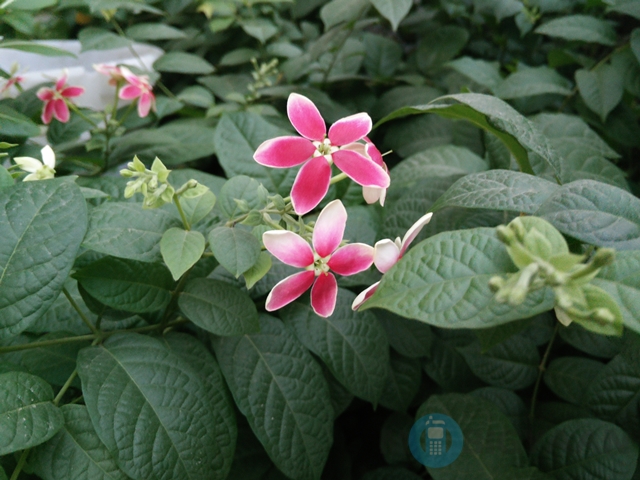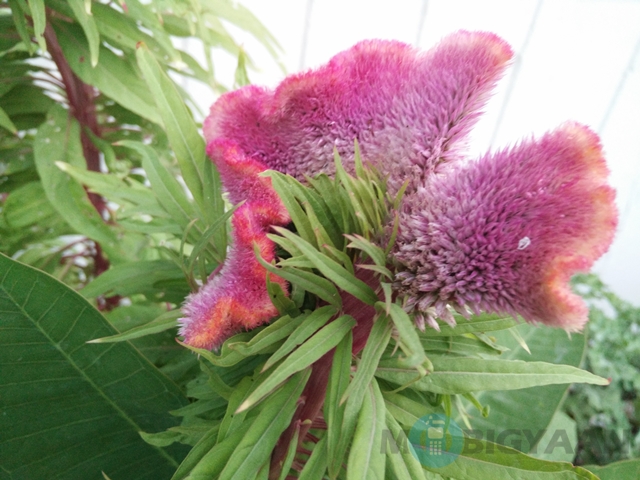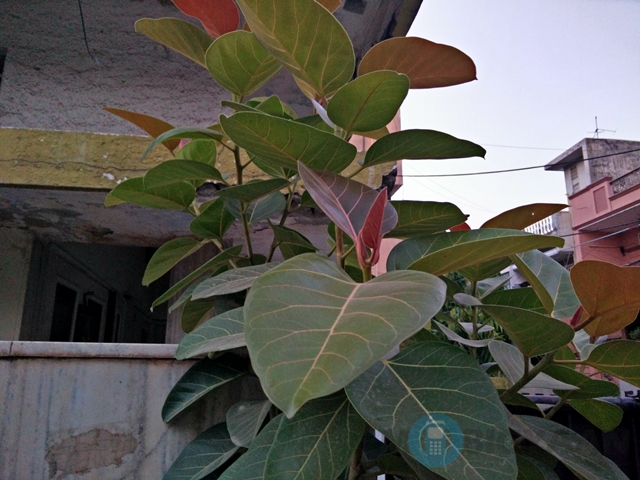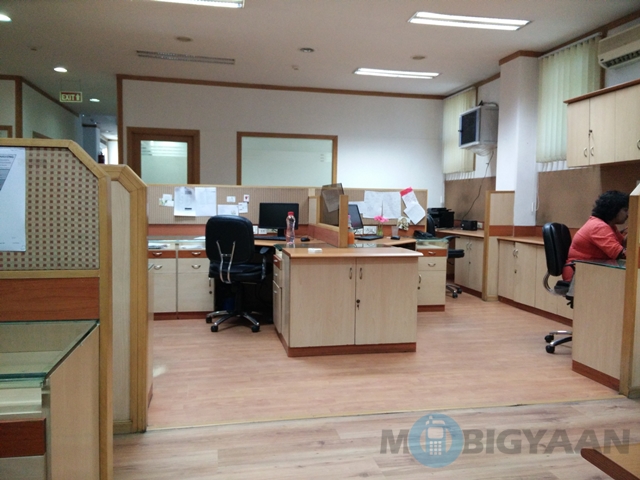 As expected, 50-megapixel shots are nothing but a marketing gimmick.
Thankfully, the video capture doesn't disappoint as much. The Oppo Find 7 can capture decent 4K videos, but they really need to work on the autofocus.
The camera is a blot on an otherwise good phone.
Performance and Battery Life
The Oppo Find 7 comes with a Snapdragon 801 processor along with 3GB RAM. That might be the most valued feature of the phone at its price tag. You can throw anything at the Oppo Find 7 and it will perform  with panache.
The Find 7 can be compared to leading flagships in terms of its features and performance, which lets you know  that, you are well, getting at least some value for your money. There are rare, if any lags. This being a high-spec phone, you can easily play any 3D game on it, without thinking twice.
The Find 7's VOOC battery is mostly above average, if not outstanding. But the innovation is not in the battery, but in the charger. What? The charger, generally is mostly inconspicuous part of a smartphone, right?
Well, not with the Oppo Find 7. The Oppo Find 7 charger is one of the best smartphone chargers I have seen in recent times. It charges not just the Oppo Find 7 but everything else that uses the MicroUSB charging pin. Your battery jumps from 5 percent to 95 percent in a whopping 45 minutes and it was nothing less than a delight to have.
Verdict
The Find 7 is a pretty cool phone. There are some faults here and there, but it is definitely a desirable phone. It definitely ranks as the best Oppo phone till date. It's  foremost competition is the LG G3, the only other 2K phone currently available.
In its price range, the Oppo Find 7 seems like a pretty good phone, with a lot to offer. The Oppo Find 7 is definitely a phone to look out for and I would certainly rate it above phones such as the Samsung Galaxy S5.
The Oppo Find 7 has good software, better than average display, great hardware, awesome internals and solid performance.
You can buy it for its understated goodness.