Display panel of alleged Microsoft Lumia smartphone leaked
While Microsoft has apparently decided to drop the Nokia branding on the future Lumia phones, early images of the new Lumia handsets have started surfacing.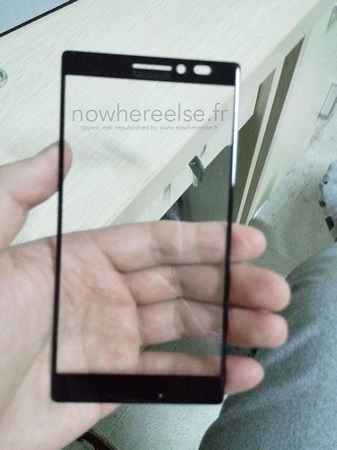 The images of the front panel of an upcoming Lumia smartphone have been leaked. The images depict a surprisingly big handset, probably with display size over 5 inches. However, the most interesting part is that the device seems to have extremely sleek bezels, with the display occupying the major portion of the front surface, just like the LG smartphones.
Sources claim that this could be one of the first Microsoft Lumia handset to be released and may very well be the successor to the Lumia 930. And if Microsoft has its way, this wouldn't be known as a Windows Phone handset but just a Windows smartphone. Will Microsoft steer the Nokia device portfolio in the right direction? Maybe we will have to wait for a few more months to know.