Oppo R1 was launched at the end of last year and now, details around an Oppo R1S have been revealed, which comes with updated internals and LTE connectivity support.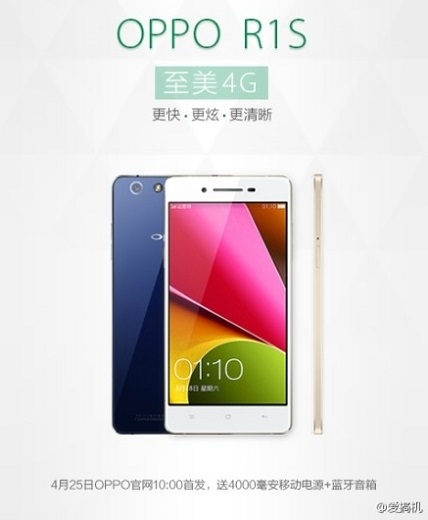 The Oppo R1S is basically identical to the R1 but the processor has been changed to a 1.6 GHz Snapdragon 400 chipset, which comes with 4G LTE support. The smartphones comes with support for both China's LTE bands and the global ones. The R1S is also said to be bringing updates in the form of 2 GB RAM and a 13 MP camera unit.
The Oppo R1S will also reportedly come with a cool bundled deal, which will offer a 4000 mAh battery bank and a free Bluetooth speaker.
Rest of the specs of the R1S should remain identical to the R1, which comes with a 5-inch 720p display, 16 GB internal storage, 5 MP front facing camera, 2410 mAh battery and Oppo's Colour OS.
Oppo will launch the R1S in China on April 25, which is just a few days away. We don't know if the device will be launched globally but global 4G LTE bands support the claim. Well, we'll bring you all the details around the Oppo R1S when it officially launches 7 days later.