The Oscars were wrapped up yesterday, but one thing that has taken on a huge is a selfie taken by the host for the evening, Ellen Degenres. This selfie has become famous as it packs in celebrities like Bradley Cooper, Brad Pitt, Meryl Streep, Jennifer Lawrence and many others in a single frame.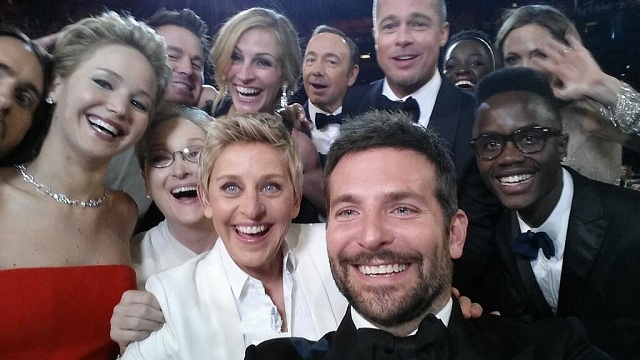 It appears now that Ellen used a Samsung Galaxy Note 3 to take this infamous selfie. While there is some speculation that Samsung paid Ellen to take the selfie, the company insists it happened organically and because of the hype it generated, Samsung would still be donating $3 Million to her charities.
Here's what Samsung has to say about the selfiie, "While we were a sponsor of the Oscars and had an integration with ABC, we were delighted to see Ellen organically incorporate the device into the selfie moment that had everyone talking.
A great surprise for everyone, she captured something that nobody expected. In honor of this epic moment and of course, the incredible response of nearly 3 million re tweets, we wanted to make a donation to Ellen's charities of choice: St Jude's and the Humane Society. Samsung will donate 1.5 million dollars to each charity."
Well, whatever be the reason for the selfie, it looks pretty awesome and we would  still give the credit to rear camera on the Samsung Galaxy Note 3.