Ovi Store mobile app is now Nokia store app for S60v5 devices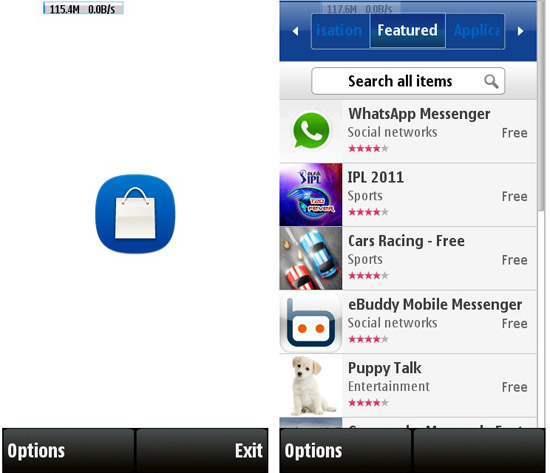 A few days back we had seen the re-branding of 'Ovi Store' to 'Nokia Store'. And now the same re-branding change can be seen for the mobile application of Ovi store bringing the app version to v1.16 (6). This update is available to all S60v5 devices.
The update replaces the Ovi Logo and the green colour with the Nokia's Logo and classic blue colour. The functioning of the Nokia store app is normal and no new features have been added.