How many times have you wished for a rugged tablet? Whenever you might have damaged your phone or needed to go to the service centre might be right guess. Panasonic has therefore brought out new ToughPad series tablets – The ToughPad FZ-E1 and FZ-X1 will be rugged as hell and be ideal for rough and touch use.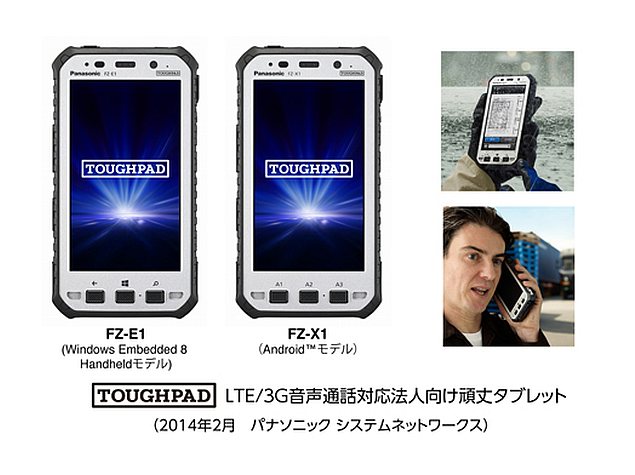 The ToughPad FZ-E1 and FZ-X1 are designed differently from usual tabs. In fact, they have to go through rigorous kicking around to show that they are made for the grind. Panasonic has announced at the MWC that the tabs will be in Android and Windows versions. They will feature long battery life, easy charging and swap capabilities so that you can use it on the move even on tough jobs. The device can also withstand extreme temperatures, water and dust protection.
The Panasonic ToughPad FZ-E1 and FZ-X1, will be available in Europe this fall.
Panasonic ToughPad FZ-E1 specs
5-inch 720 x 1280p display
2.3-GHz processor
8-megapixel rear camera
1.3-megapixel front cam
2 GB RAM
32 GB internal memory
Windows Handheld OS
6200 mAh battery
Panasonic ToughPad FZ-X1 specs
5-inch 720 x 1280p display
1.7-GHz processor
8-megapixel rear camera
2 GB RAM
32 GB internal memory
6200 mAh battery
Android 4.2.2