Pantech Vega S5 announced with 'Zero Bezel' 5 inch display and 13 MP camera
Pantech has lately been giving tough competition to other tech giants by releasing

smartphones

which are better their

smartphones

.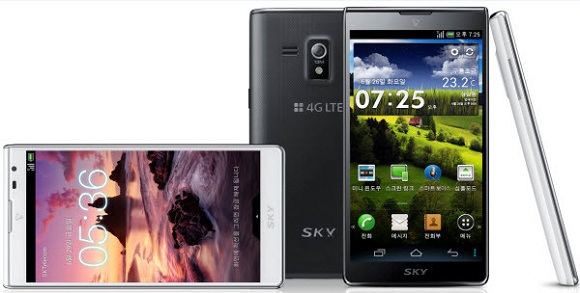 Remember how Pantech launched the Vega Racer LTE 2 with a glass ceramic body and became the first

smartphone

to arrive with such a technology. And keeping its goals clear, Pantech has today announced the launch of the Pantech Vega S5 which is a 5 inch 'Zero Bezel'

smartphone

from Pantech.
The Pantech Vega S5 arrives and is built on a technology called 'Zero Bezel' which uses very less bezel space which has helped the company to make the device smaller as compared to other 5 inch smartphones and still managed to pack in a 5 inch 1280 x 720 pixels IPS-LCD display.

This makes the Vega S5 shorter and less wide than the hot-selling Samsung Galaxy S III which packs in a 4.8 inch display and is even thicker at 8.6mm while the Vega S5 is just 6.89mm thick.

Other specs of the Vega S5 include a Snapdragon S4 dual-core processor, LTE connectivity and huge 13MP camera at the rear. It is powered by a 2100 mAh battery which is said to be giving 11 hours of talktime. Smart Voice which is Pantech's own voice recognition feature has also been included in the S5.

Pantech has said that the 5 inch screen has been designed in such a way so that it is the optimal size for the Korean hands, with thumbs able to touch any part of the screen thanks to the lack of the bezel. This makes using the smartphone with one hand much easier than any other 5 inch competitor in the market.

For now, the Pantech Vega S5 is only available in South Korean with pre-orders starting from 4th July in $800. But we ourselves would love to see the S5 out in the international market, given that it is full of features and a great competitor.