Samsung has recently applied for some design patents to the US Patent and Trademark Office which gives us a look on how the Galaxy S5 or the Galaxy Note 4 might end up looking.
The patent has been applied in December so the Note 4 makes more sense since the Galaxy S5  is not too far away from launch and there have been several rumors around it. Anyways we have noticed Samsung using a similar design in all its products so you never know.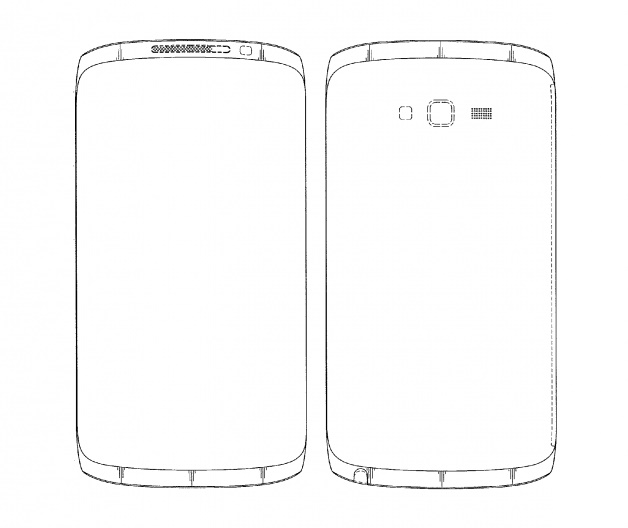 The pictures of the design in the patent application also support the Note 4 since there is what seems to be a S Pen slot. We are used to seeing the Samsung devices with the regular home button and the back and menu capacitive buttons but they seem to be missing in these pictures which means either Samsung plans of removing them in the future (Yay!) or they are just missing from the pictures. Take a look at the pictures below:
We suggest you to take this report with a pinch of salt because a patent application does not necessarily mean the smartphone will come out with the design so soon. Personally i hope the Galaxy S5 or even the Note 4 brings a radial design refresh because honestly am pretty bored to see Samsung rehash their same design language again and again.