Patent War: Apple Sued in China over Siri
Until now we used to report with news saying 'Apple Sued so and so for this and that' but in a change of events, Apple has been sued by Zhizhen Network Technology for allegedly infringing on a voice assistant patent.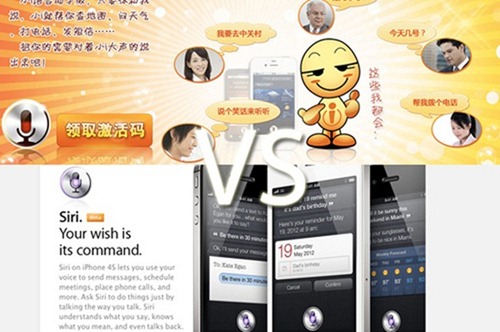 Yes! You read it right.

Zhizhen

Network Technology has filed a lawsuit against Apple because it infringes a voice assistant patent that is held by the Chinese company.



Zhizhen

has its own voice assistant called Xiaoi Bot, which is described as a "type of instant messaging chat

bot

system," in the patent. This service acts in a way that it integrates easily with services like Yahoo! Messenger.

The look and feel of the

Bot

is

very similar to that of the Siri but then the company never copied it as it holds that patent for it since the year 2006. What's most interesting in this is that Zhizhen appears to have a problem with Apple's description of Siri on its website, instead of than Siri.

But the twist here is that, that particular description which is referred in the complaint has been removed from Apple's website and is nowhere to be found.
But in this case, we do not hope to see Siri
bring
taken down but instead Apple may have to loosen some of its HUGE cash reserves and pay a
whooping
cheque to Zhizhen Network Technology.
What'll happen next and how Apple would reply to this lawsuit would be a very interesting to not. Let's wait and watch.