Last month, we shared with you news wherein a Samsung Galaxy S III burned like a cracker and melted due to overheating while he was driving his car. This matter gained a lot of attention as Galaxy S III is the hottest gadget of this season.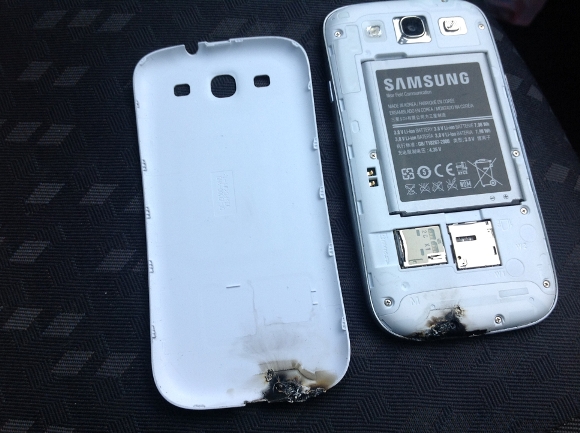 At that time Samsung had said that it closely investigated the matter and today we get to know that the Korean giant was really not at fault.
Samsung had sought the help of Fire Investigators UK to look into this matter and the founding are out and it suggests that the heat build-up that caused the explosion was caused by an external source. And the pattern indicates that the

smartphone

was very likely placed into a microwave oven.
 
Now after this revelation, the owner of the device has since retracted his claim and has said that the phone had actually got exposed to water and 'another person' who were actually attempting to recover the phone from

water

. He agreed that the phone was not at fault and 'This was not a deliberate act but a stupid mistake'.
 
So all in all, the Galaxy S III is still safe to use and as the company says, 'Samsung Electronics remains committed to providing our customers with products whose safety and quality are unmatched'.