Patents suggest that Google might bring Android to desktops
PatentlyApple has got access to a patent according to which, it seems that search engine giant, Google may be planning to bring its Android OS to a desktop near you, very soon.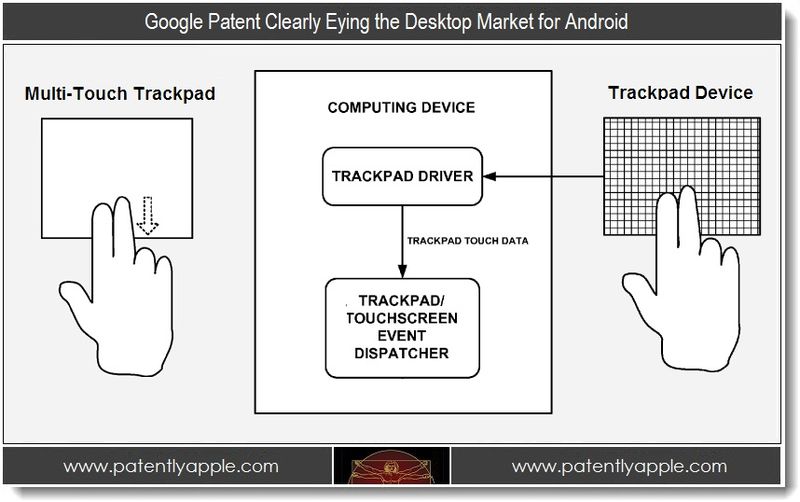 The patent is said to have been filed recently and deals with desktop control features. The controls are almost similar to the ones on Apple's MacBook trackpad with multitouch and Magic Trackpad.

Android OS is already designed for supporting touch commands and actions, so it will be easy for Google to expand the support of Android with more functions. In the patent filing Google said that a user can "directly interact with graphical elements located at the current pointer location as if they are using a touchscreen device, and perform traditional touchscreen operations (e.g., dragging/flinging content, scrolling) using a multitouch trackpad.
So if we see Google launching its Android for desktops and laptops, then we will not be too surprised but instead it may serve a great substitute to Microsoft's Windows OS and Apple's Mac. Way to go Google! Long Live Android!