Box, the cloud storage service has announced t Android app that it has updated its Android app bringing in new features for users to take advantage of. With this update the app's version has bumped to v1.6.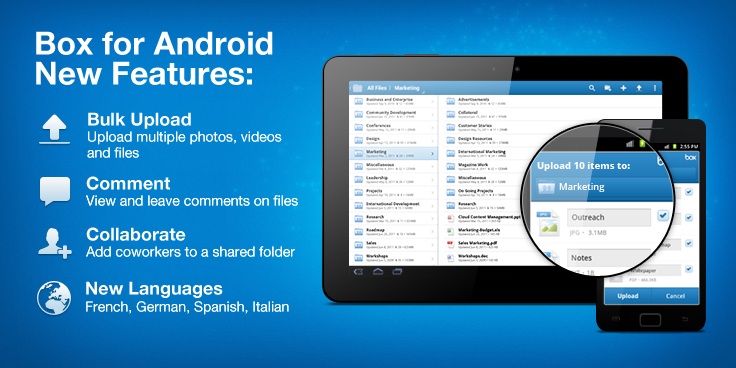 Now users can v
iew and add comments to files and Invite folder collaborators.
With the latest version now users can have improved uploading experience, including the ability to batch upload multiple files from an SD card.

The UI has also been updated including use of the standard Action Bar. Language support has been extended to German, Spanish, French and Italian. Now you can allow Box app to access your contacts so that it tries to retrieve the email ids for your friends and family.
With this update Box has announced that from now, any and every Android user who logs in or registers for Box will be able to take advantage of 50 GB of online storage for lifetime and that too for free. But this offer is valid for a limited time and will be taking off anytime soon.
So all Android users go ahead and update the app now from Android Market and get 50 GB of free storage.