Smartwatches are the new "It" thing in the industry right now but most of the big manufacturers have failed to get any reasonable traction with the smartwatches. Pebble is one company which has had reasonable success in this field. With the launch of Pebble Steel at CES, it ironed out all the problems from the first Pebble smartwatch. It also launched it very own app store for Pebble apps. Now, the Pebble app store is available on Android through the Pebble app.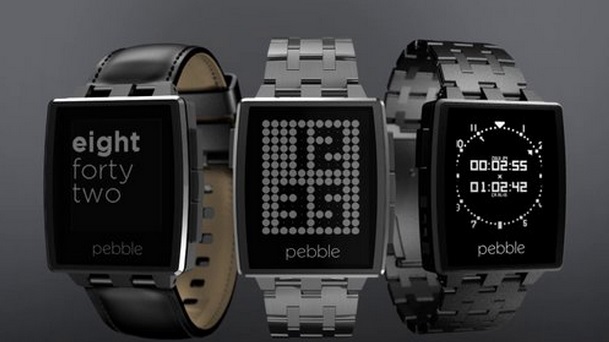 The Pebble 2.0 update brings the app from beta to a stable app available on the Google Play Store. The update brings the app store along with a revamped design and several new features. The app store brings the various Pebble apps and watch faces. Since, Pebble allows only 8 third-party apps to be installed at a time, you can save your favorite apps for the future in "locker". There's ability now to view older notifications on the smartwatch.
Along with the Pebble 2.0 update, Pebble announced a few new apps for he Pebble Steel and Pebble: eBay, Evernote, and Time Warner Cable. With the eBay app, you can browse through various products although watching the pictures of those products on the small Pebble display isn't really convenient. The Evernote app seems to be the most useful of the lot as it lets check lists, notebooks, and reminders on your Pebble smartwatch. The Time Warner Cable turns your smartwatch into a remote for the services it offers.
The first batch of Pebble Steel shipments have been reaching customers in the last few weeks so the app should come in quite handy for Android users. As for iOS users, they already got the Pebble 2.0 update last month.