Battery troubles are problems which any common smartphone user would crib about. While there are options like portable chargers, none of them have been entirely successful. Go Design has taken a shot at this problem with their uniquely designed TravelCard.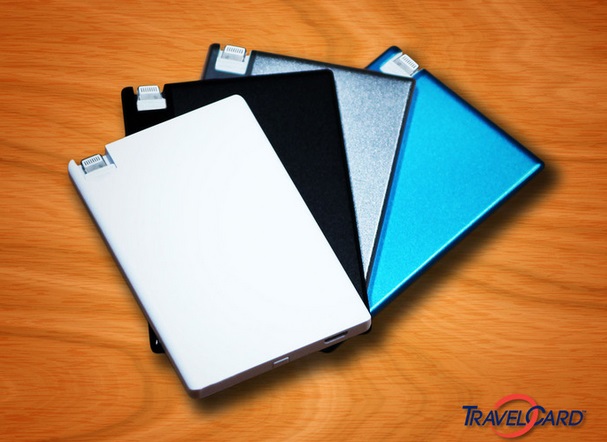 TravelCard is an additional battery made by Go Design and is compatible with both iPhones and Android smartphones. The most interesting aspect of this battery is that it is comparable in size to any credit card, measuring only 4.77 mm thin. Also, the surface is made of lightweight aircraft grade aluminium, thus making it weigh just 56.7 grams.
The TravelCard has battery capacity of 1300 mAh and is said to offer 5 hours talk time, 4.5 hours of web browsing and almost 98 hours of stand-by time after the primary battery is exhausted. The accessory is expect to be released in May for just $45. Would you want a TravelCard for get yourself a few extra hours of smartphone usage?