Philips launches 6 new handsets in India

Philips, the innovators of the CD, DVD, audio cassette and more, has today launched 6 new handsets in its Xenium range. The new handsets are priced from lower to the mid-segment and mark a comeback for Philips in the Indian mobile market. Shenzhen Sang Fei Communications Co. Ltd., the joint company that manages the Philips' handset department unveiled the new dual-SIM mobile phones which are said to be 'green' and have' intelligent power management technology' which enables up to 60 days of standby battery charge.
Here are the new handsets: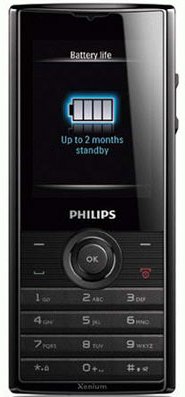 Xenium X513: A 2000 mAh battery with standby time of 60 days, 16 hours of talk time, up to 80 hours of music playback, 1000 phonebook entries, 1000 SMS storage capacity and expandable external memory up to 16GB. It is priced at Rs. 4,776.

Xenium X518: 2.8 inch touchscreen display, 2 megapixel camera with flash and 16 GB expandable memory. Its battery backup is 40 days of standby time and 12 hours of talktime. The phone is priced at Rs 5,976.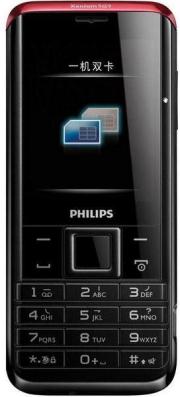 Xenium x523: 3.2 megapixel camera, 32 GB expandable memory and 50 days of standby time and 16 hours of talktime. It is priced at Rs 4,992.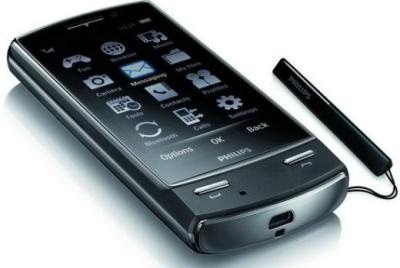 Xenium X806: 3 inch touchscreen, 5 megapixel auto focus camera with flash, and expandable memory up to 8 GB. Battery backup is 8 hours of talk time and 1 month of standby and its is priced at Rs 8,280.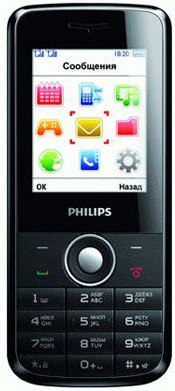 Xenium X116: Digital camera and offers up to 1 month of standby time and 8 hours of talk time besides expandable external memory up to 4GB. Priced at Rs. 2,760.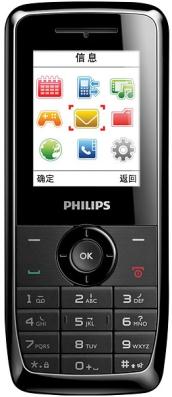 Xenium X121:  Standby time of 1 month, talk time of 7.5 hours and expandable external memory up to 2GB. Priced at Rs. 1,776.
Apart from the above feature phones, Philips will be launching two new Android handsets in India in the coming months.