Nokia is known for bringing exclusive apps for its Windows Phone OS running Lumia smartphones and today is no different.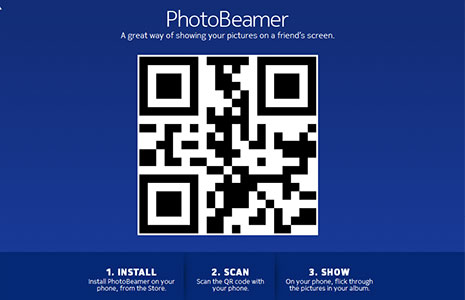 The Finnish giant has announced the launch of a new app called the PhotoBeamer which works like magic and allows you to share the photos on your Windows Phone 8 running Lumia 820 and Lumia 920 smartphones with any screen out there.

The only condition in this is that the screen should be browser supported. Lumia 820 and 920 users have to download the PhotoBeamer app from the Windows Phone Store, head over to PhotoBeamer.com and scan the QR that is displayed on the website.
 
And that's it. All the photos on your Lumia smartphone are now displayed onto the screen where you had scanned the QR code. You can browse the images in your gallery on your smartphone and the images will be scrolled onto the display too.
 
The QR code used is unique every time the site is opened so your images are secure and as soon as you've scanned it, the app starts sending your pictures, caching them for fast performance as you scroll back and forth through a set.
 
PhotoBeamer works on 3G, 4G and WiFi connections and the images are streamed progressively from the device to the target screen.