Last night, Microsoft went ahead and announced the pricing for its yet-to-release Surface Pro tablet which runs on the Windows 8 OS.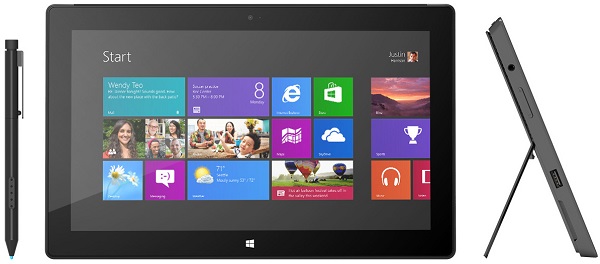 While the expectations from the 10.6-inch tablet are high, today Surface's official Twitter account shared a sad fact which could break the heart of many users who are waiting to buy the tablet.

While replying to a query of a Twitter user, Surface's official Twitter account revealed that the "Surface Pro will have approximately half the battery life of Surface RT".
 
In the various reviews around the tech world, the Surface RT gives a 
battery backup of about 8 hours on normal usage which is quite impressive. But that means that the Surface Pro will only arrive with a battery backup of approximately four hours before users will have to search for a plug point.
 
This is even after the Pro arriving with a larger 42.5Wh battery while the RT is powered by a 31.5Wh battery. But we cannot really blame Microsoft for the less backup as the Pro arrives with a powerful processor, double the RAM and a full-HD 1080p display which are bound to consume more power.
 
The Surface Pro is to be available in January 2013 and only then we'll get to know more as to how long does the battery of the tablet lasts.